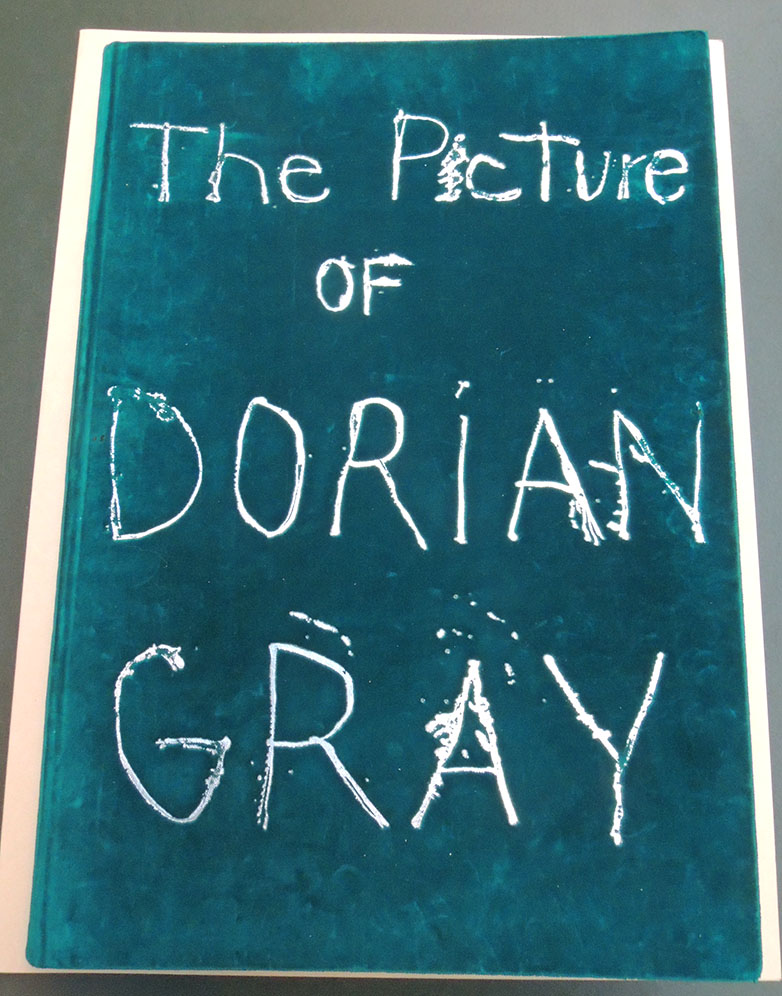 This book was purchased by the Graphic Arts Collection in small part because the binding was listed as "louche." Louche is an adjective that describes something of questionable taste or morality while at the same time kind of attractive—ugly/beautiful–; one definition reads "the louche world of the theater."
It seems apropos of Jim Dine's consciously informal facsimile of the annotated script and his sketches for a never realized production of Oscar Wilde's The Picture of Dorian Gray. This is perhaps his most well-known artists' book and the first of many celebrated volumes from Petersburg Press. Later projects include Foirades by Samuel Beckett and Jasper Johns (1976); The Departure of the Argonaut by Alberto Savinio and Francesco Clemente (1986); Notes in Hand by Claes Oldenburg (1971); Shards by Richard Meier and Frank Stella (1983) and dozens of others.
The Petersburg Press had two incarnations, first in London in 1968 and again in New York in 1972, publishing limited edition prints, livres d'artistes, and artists' books in collaboration with a list of noted contemporary artists that few presses could rival. https://www.theguardian.com/books/2018/jun/06/paul-cornwall-jones-obituary Here is the Guardian's obituary for its founder Paul Cornwall-Jones.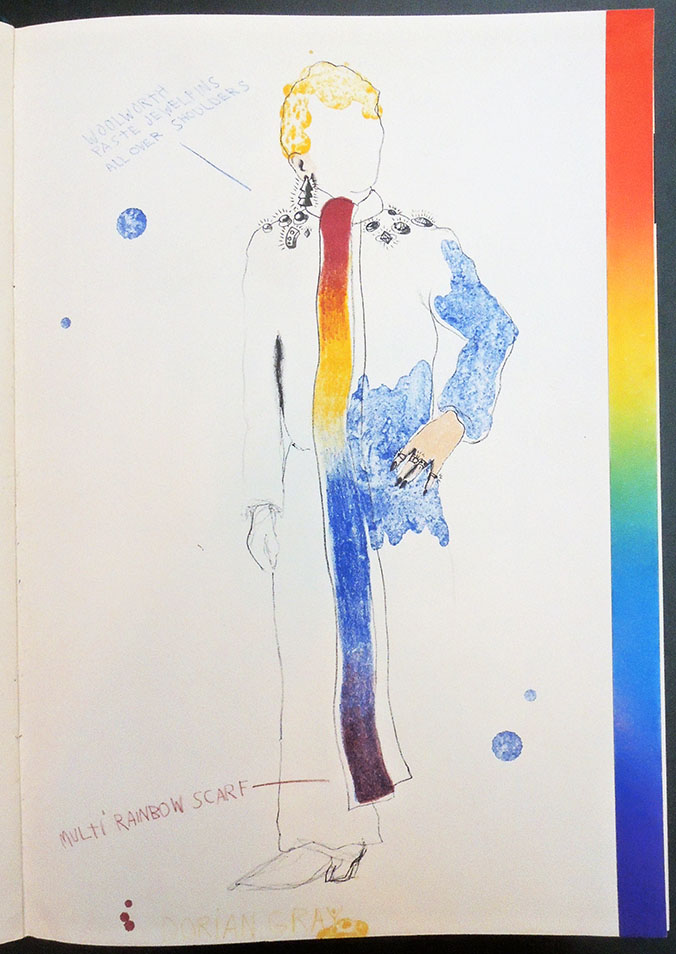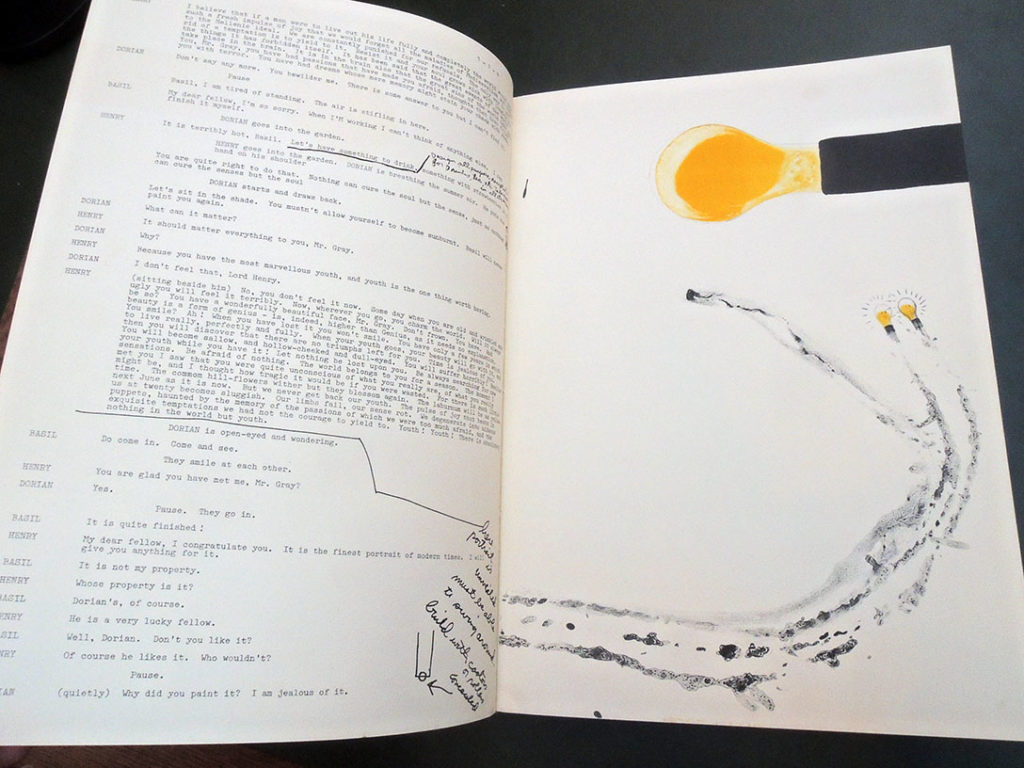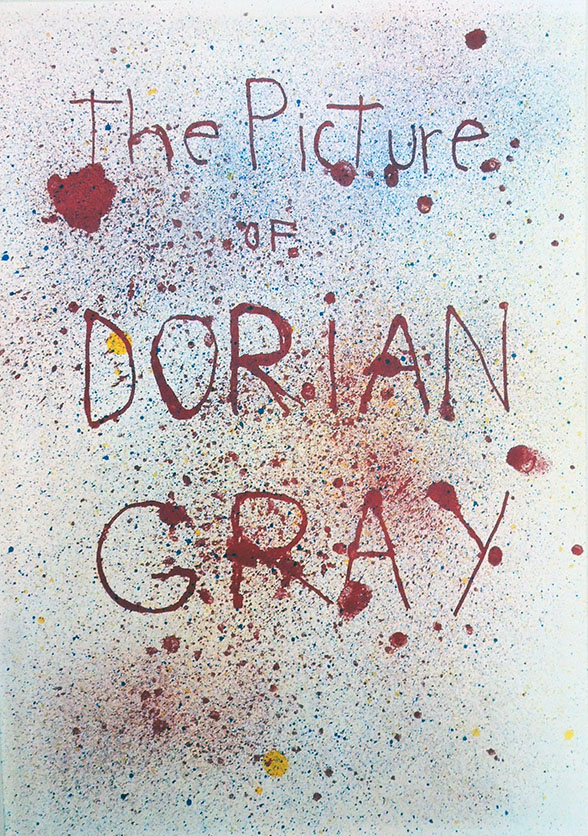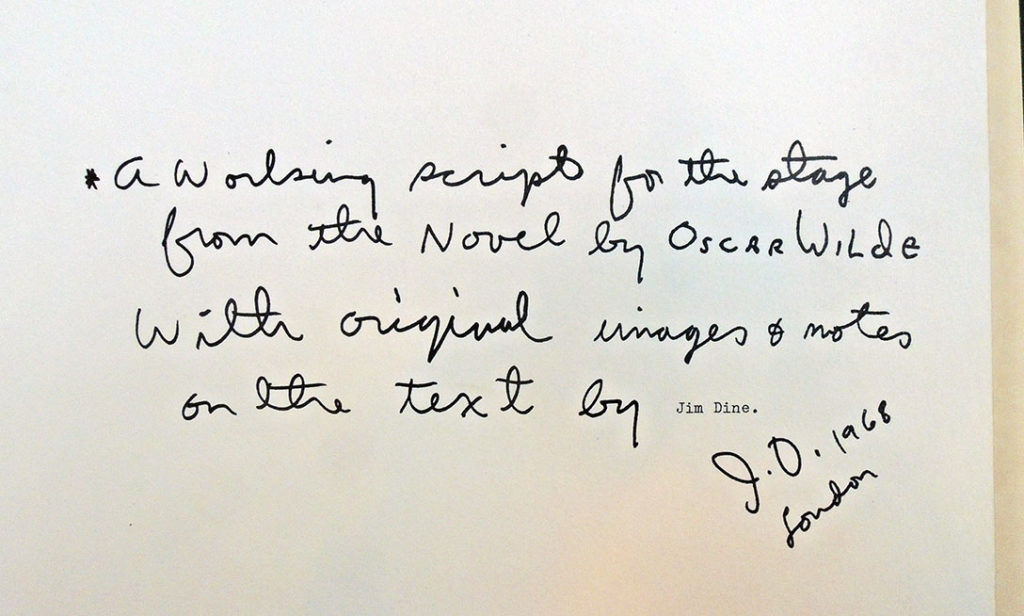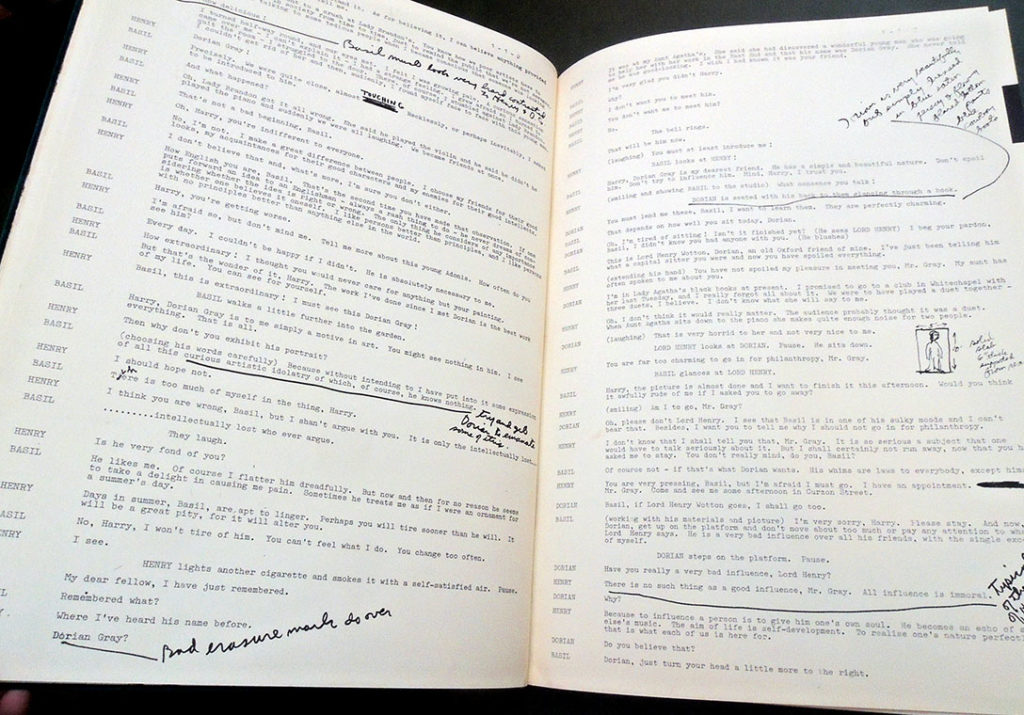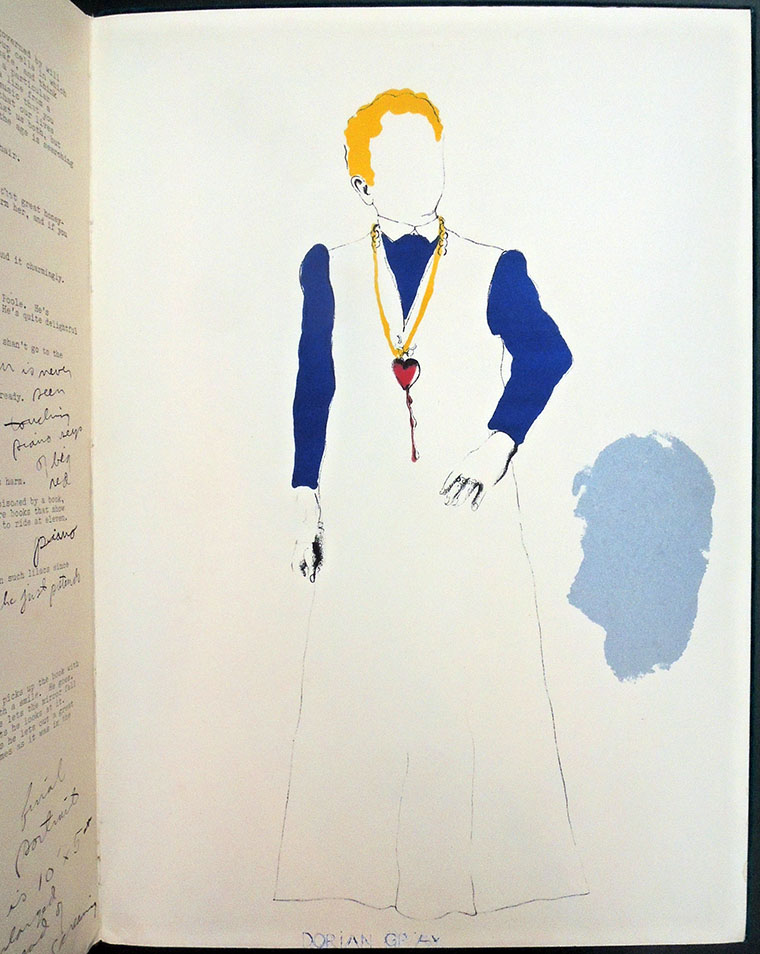 Jim Dine, Picture of Dorian Gray: a working script for the stage from the novel by Oscar Wilde (London: Petersburg Press. 1968). Limited edition, 125/200 signed by Jim Dine. Bound in emerald green velvet over boards with the title blocked in silver on the upper cover. This is edition B of Dine's three editions of Dorian Gray. The original colour lithographs, etchings and text pages were prepared on zinc and aluminium plates by Jim Dine in February 1968 and subsequently printed on Velin Arches at the Atelier Desjobert and Atelier Leblanc in Paris. It contains twelve lithographs six of which are the signed set issued loose in Editions A and C. This copy lacks the four signed etchings which are called for in the publisher's notes. Graphic Arts Collection GAX 2019- in process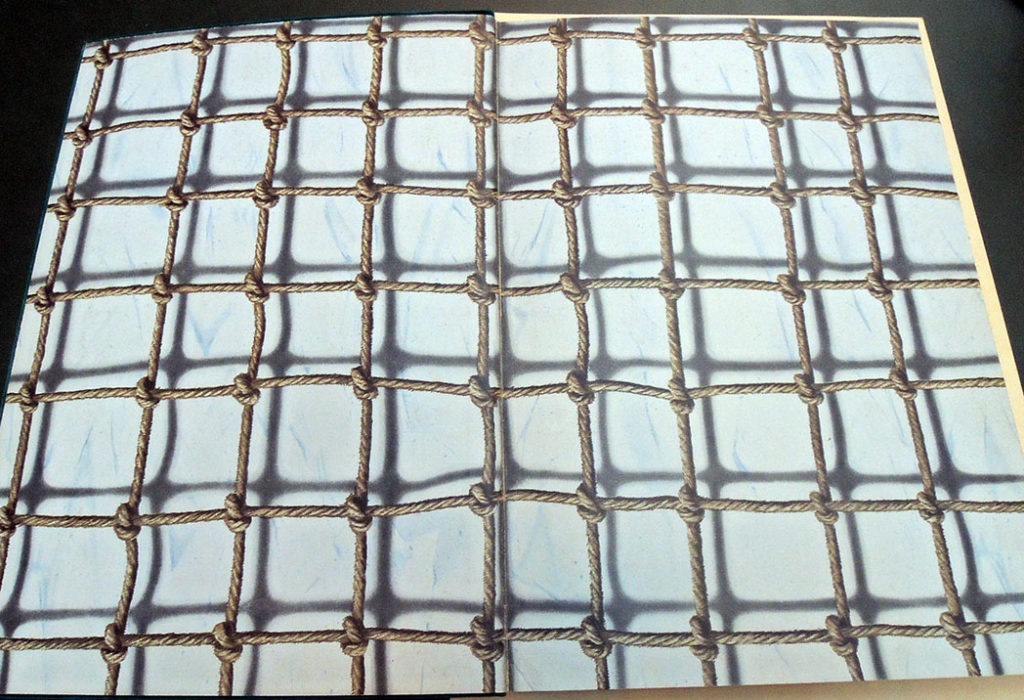 Endpapers