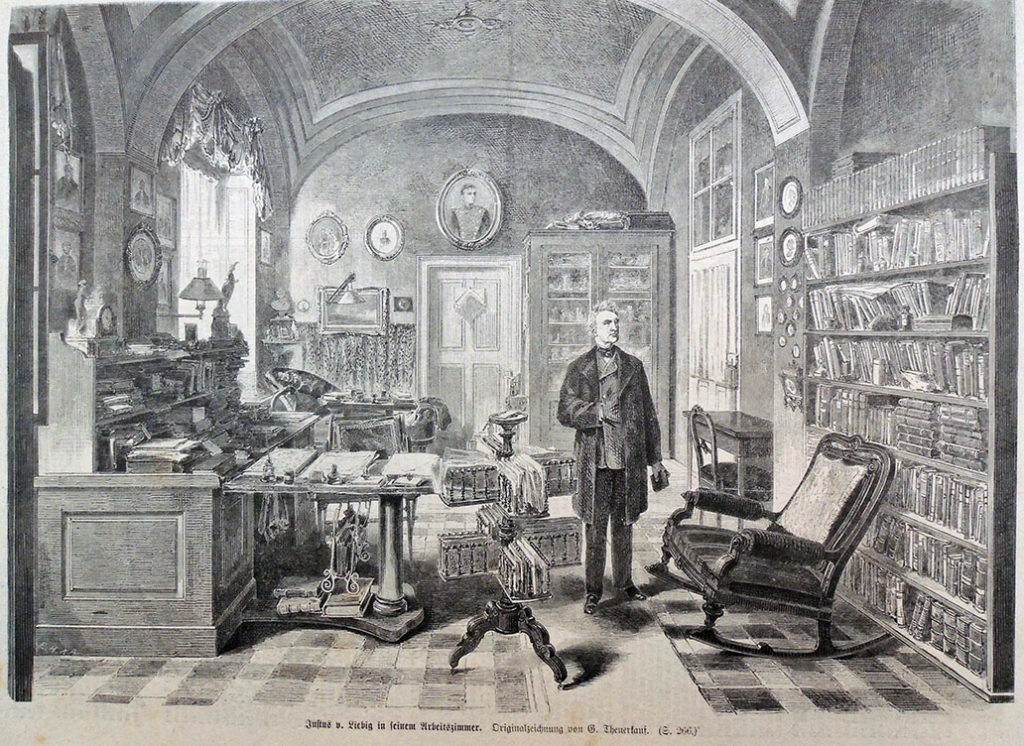 Sérgio Costa Araújo, a colleague from Portugal, noticed that although we have wonderful tradecards from the chemist Justus Freiherr von Liebig (1803-1873), https://graphicarts.princeton.edu/2017/04/21/liebig-companys-trade-cards/ we don't have a good portrait and so, he sent one.
The wood engraving is titled Justus v. Liebig in seinem Arbeitszimmer. Originalzeichnung von G. Theuerkauf [Justus von Liebig in His Study. Original Drawing by Gustav Theuerkauf], and was published in Über Land und Meer. Allgemeine Illustrierte Zeitung [Over Land and Sea. General Illustrated Newspaper], Stuttgart, 1873, the year of Liebig's death.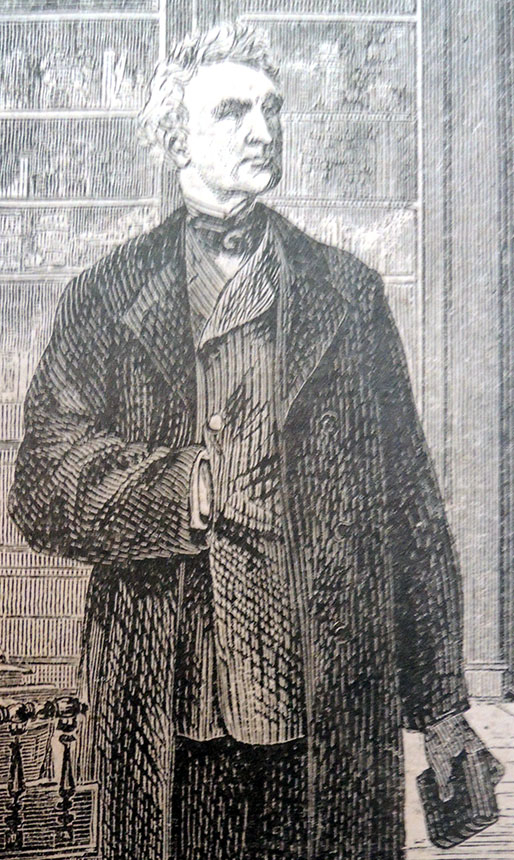 The print is after a drawing by the German artist Christian Gottlob Heinrich Theuerkauf (1833-1911), who made numerous illustrations for high-circulation publications of his time, such as Over Land and Sea. For more information see: Allgemeines Lexikon der bildenden Künstler von der Antike bis zur Gegenwart / 33 Theodotos – Urlaub.
Liebig is pictured in his study by a large desk with numerous papers and books. Unfortunately none of the portraits on the wall or the books on the shelves can be identified by title.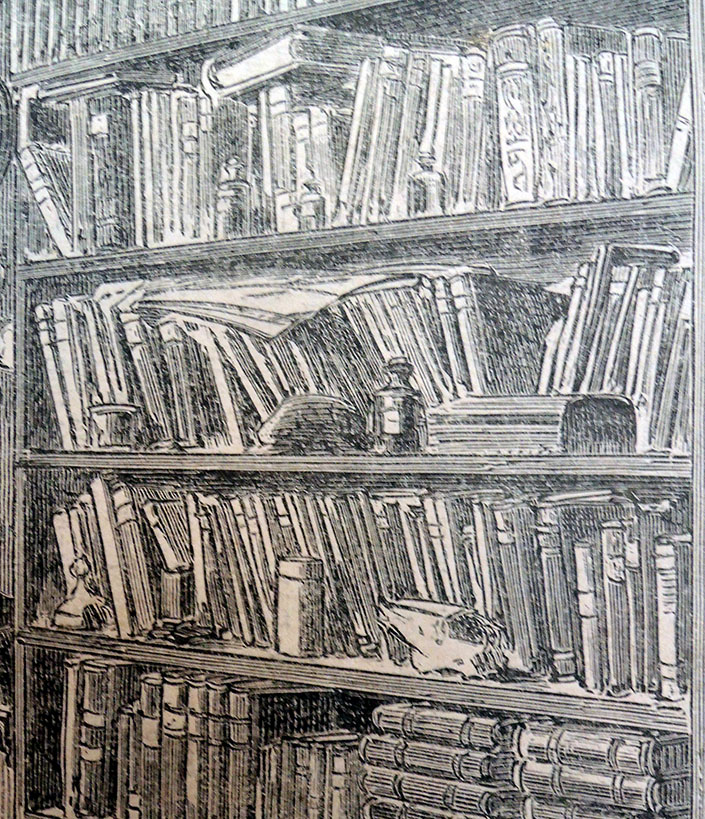 See also: August Wilhelm von Hofmann (1818-1892), The life-work of Liebig in experimental and philosophic chemistry, with allusions to his influence on the development of the collateral sciences and of the useful arts; a discourse (London: Macmillan, 1876). Series: Faraday lecture; 1875. ReCAP – Lewis Library 8303.584.47