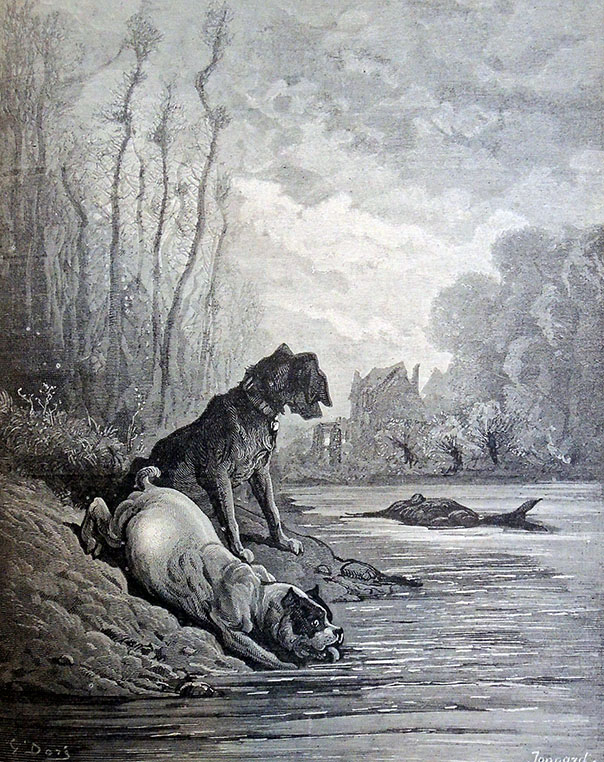 Princeton University Library lists 696 versions of the Fables of Jean de La Fontaine (1621-1695) dating from 1668 to 2018 in twenty identified languages, including both paper and online, audio, manuscript, visual, projected, and a senior thesis. Yet it was a surprise when a request came for the book illustrated by Gustave Doré.
His more than 300 designs were first published in Paris by Librairie de L. Hachette in 60 parts between 1866 and 1868. Our London and New York edition published by Cassell, Petter, and Galpin has no date connected to it but sources list 1868. It was a generous gift from the great book collector W.T. Scheide.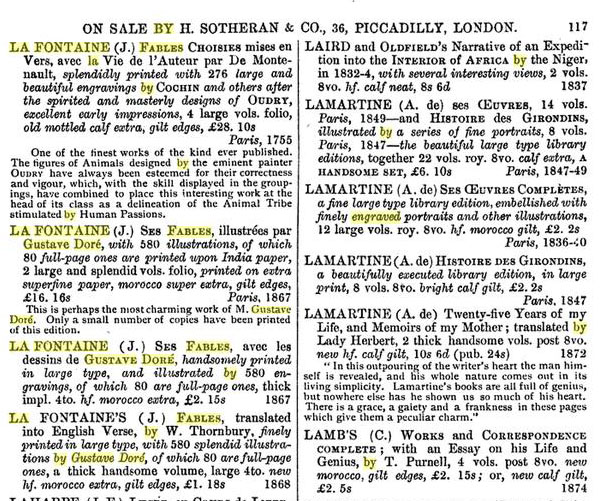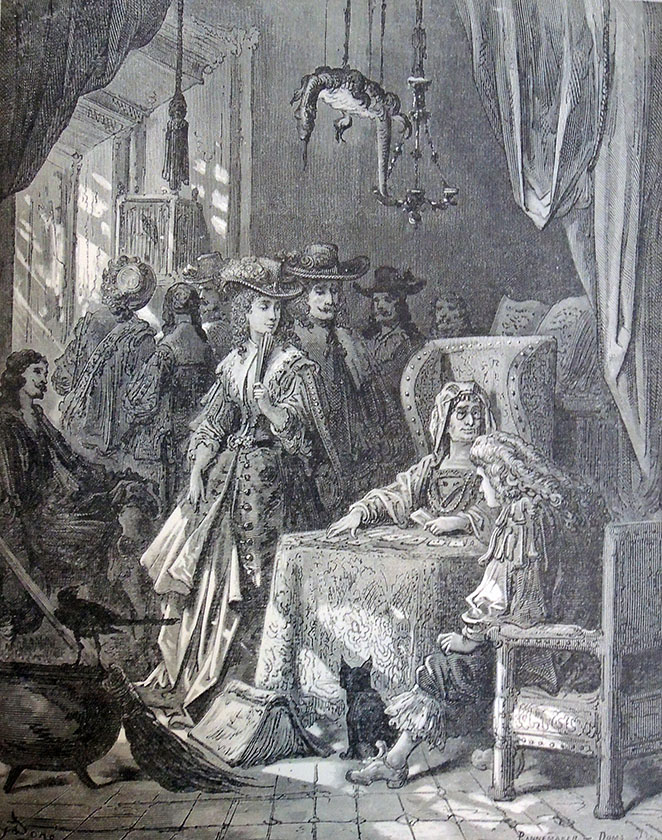 Don't miss the lizard hanging from the ceiling.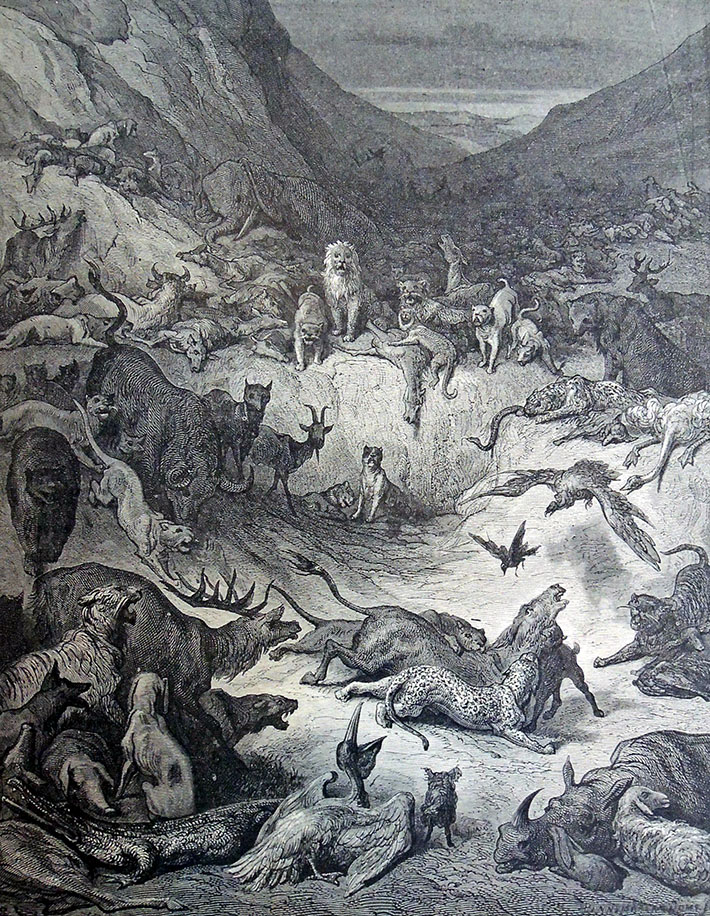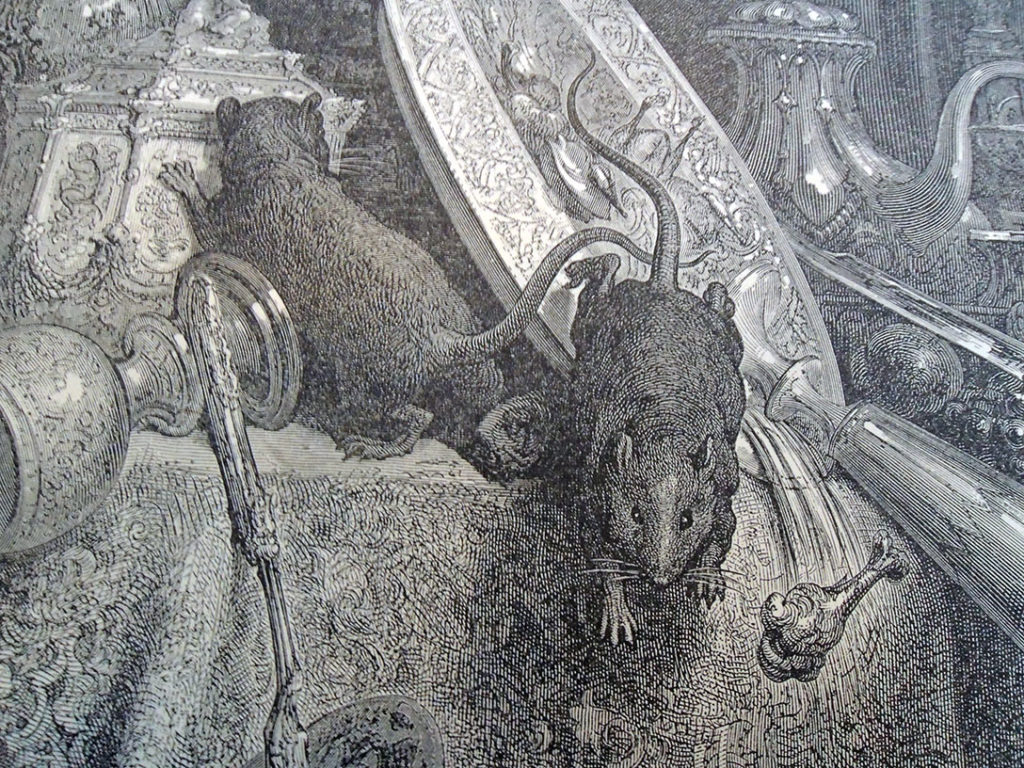 Doré's designs were handsomely wood engraved by T. Ettling; Huyot; Adolphe François Pannemaker (born 1822); George Auriol (1863-1938); Paul Jonnard (ca. 1863-1902); and possibly others, but the prints were not well received. "La Fontaine sees clearly and true; M. Doré sees falsely, strangely and eccentrically," wrote a critic (recorded by Jules Claretie). The artist himself was worn out by the effort and wrote, "-the job appalled me, crushed me."
Regardless, readers loved the translation and the prints leading to multiple editions, including a sold out trade edition. The unusual presence of human beings in these animal tales seemed to resonate with people. Situations are presented with great dramatic flare and a realistic terror usually reserved for Dante or Milton. What do you think? Read more about the project in Nigel Gosling, Gustave Doré, (Newton Abbott: David and Charles, 1973) Marquand ND 553.D7G6.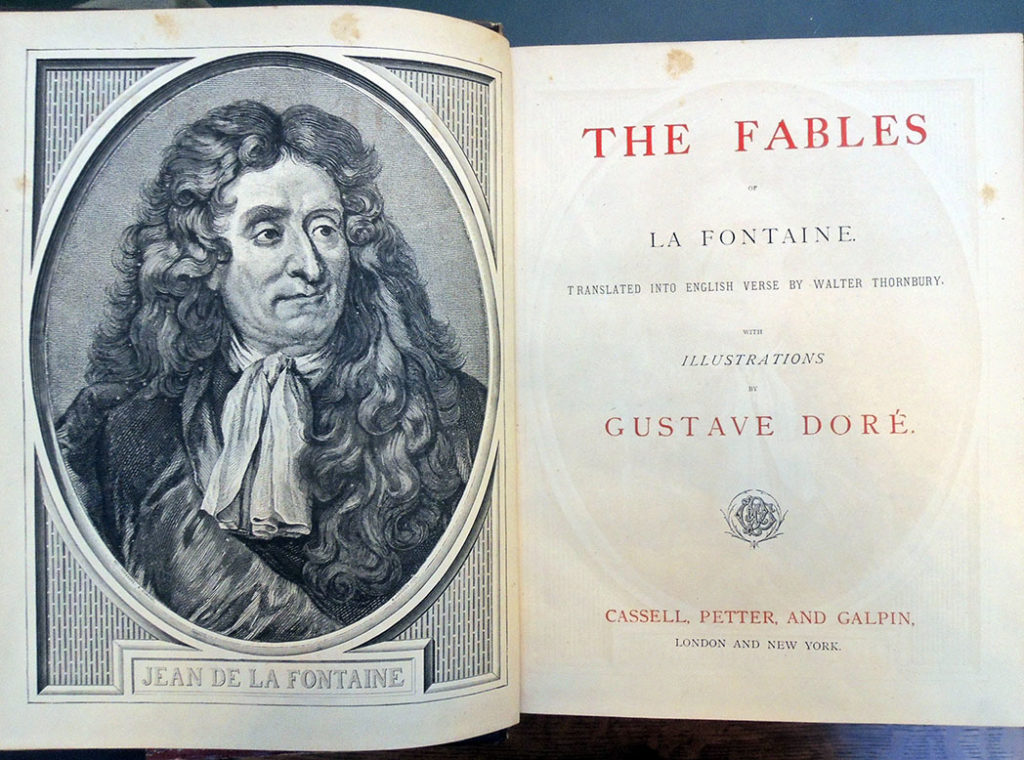 Jean de La Fontaine (1621-1695), The Fables of La Fontaine, translated into English verse by Walter Thornbury, with illustrations by Gustave Doré (1832-1883) (London and New York: Cassell, Petter, and Galpin, [1800?]). GAX copy: Bookplate of William Taylor Scheide (1847-1907). Graphic Arts Collection Oversize 2003-0072Q