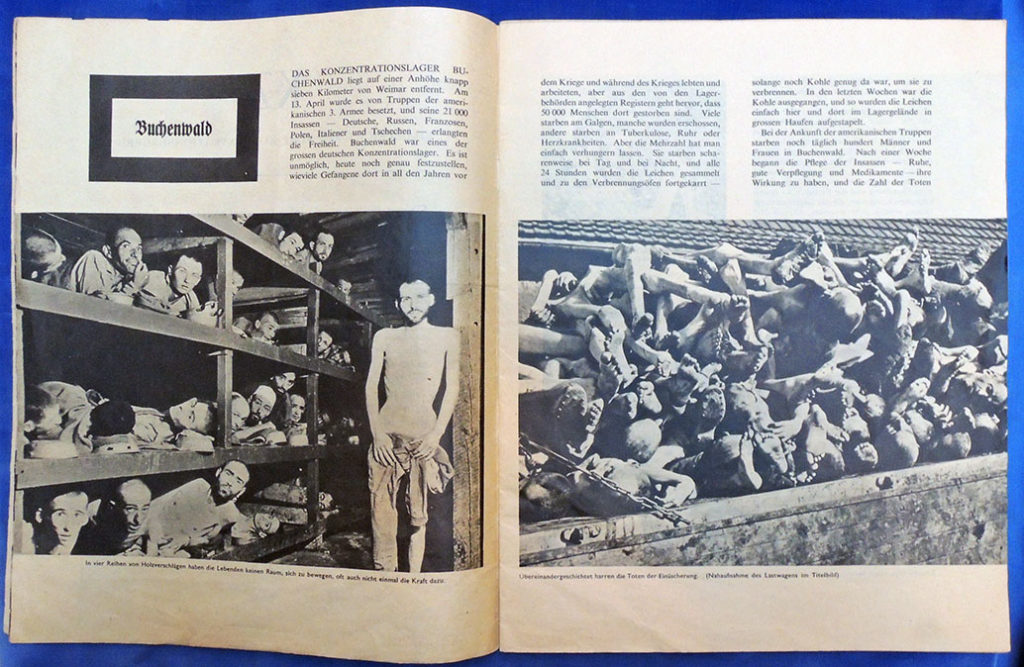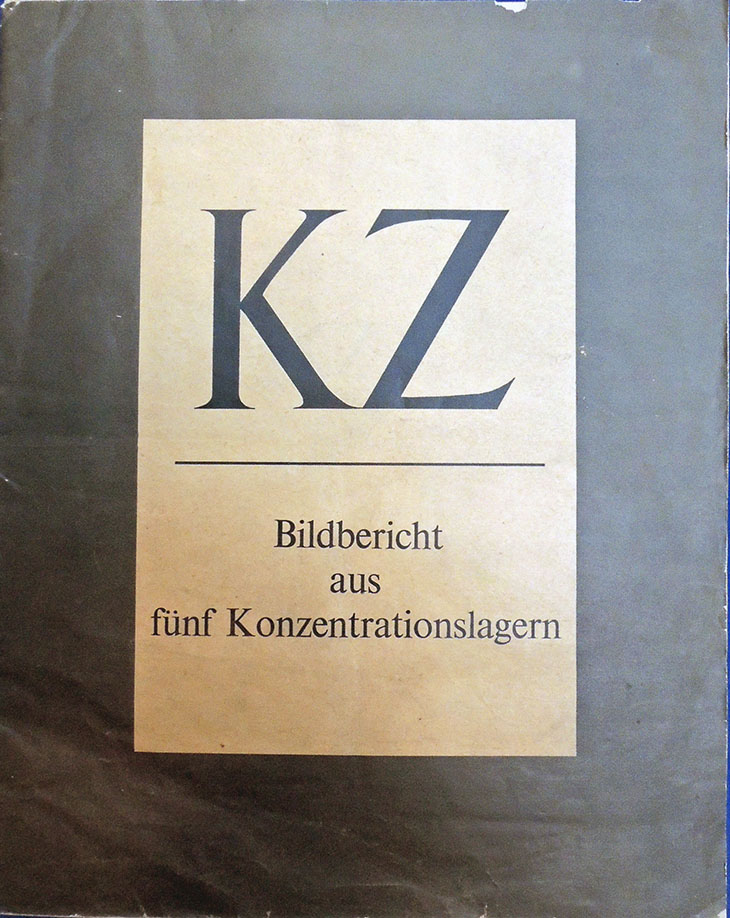 KZ: Bildbericht aus fünf Konzentrationslagern Amerikanisches Kriegsinformationsamt (S.l.: American War Information Unit, no date [1945]). Graphic Arts Collection GAX 2019- in process
One of the earliest reports and the first published by the United States Army on the horrors of Nazi concentration camps, this fragile pamphlet offers eyewitness accounts of American and British troops after the liberation of Buchenwald, Belsen, Gardelegen, Nordhausen and Ohrdruf.
KZ was distributed in Germany by the Psychological Warfare Division of the American War Information Unit (Amerikanischen Kriegsinformationsamt im Auftrag der Oberbefehlshaber der Aliierten Streitkräfte) at the end of the war in order to convey the enormity of the crimes committed under the Nazi regime. Despite wide circulation, relatively few copies remain and so, it is important that one has now entered the Graphic Arts Collection.
These photographs are reported to have played an important role as evidence in the Nuremberg Trials. Note, only a few pages have been posted here due to the horrific content depicted.