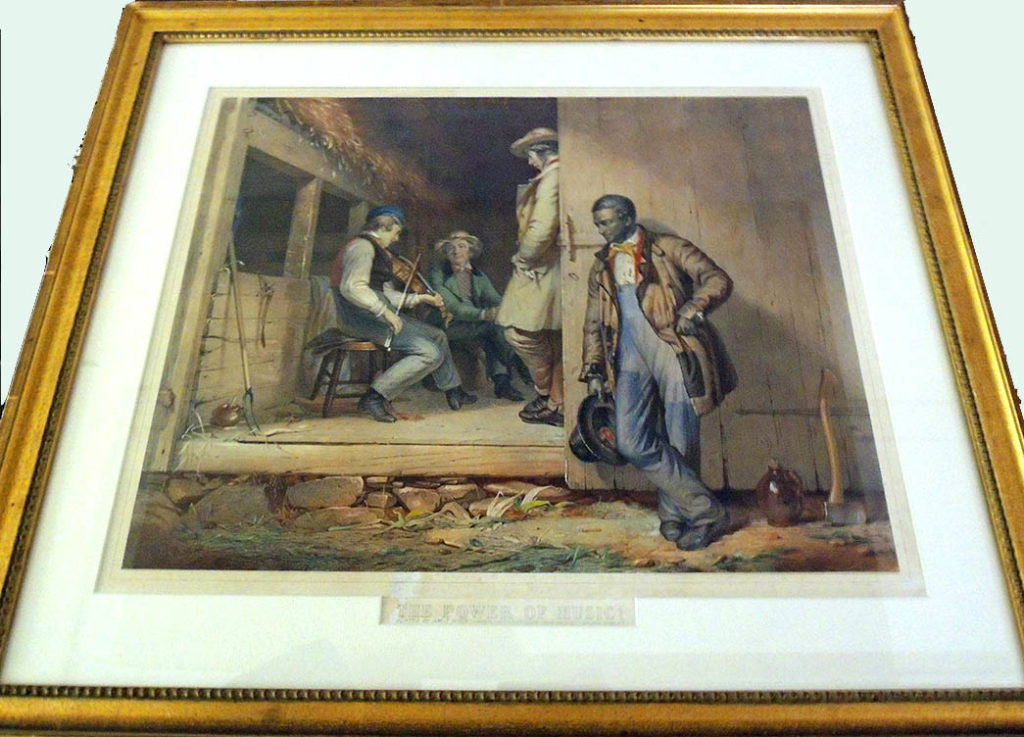 Alphonse Léon Noël (1807–1884) after William Sidney Mount (1807–1868), The Power of Music, 1848. Lithograph and watercolor on wove paper, framed. Graphic Arts GAX 2019- in process
Although difficult to photograph through the plexiglass, it is important to note the arrival of this rare American lithograph to the Graphic Arts collection. Special thanks to Steve Knowlton, Librarian for History and African American Studies, for spotting it.
"William Sidney Mount, an American artist born at the beginning of the 19th century, painted this intimate scene of musicality and reflection. His lifetime saw first the emancipation of slaves in his native state of New York and then the universal abolition of slavery during the Civil War. The artist was born in Setauket, a Long Island community located within reasonable commuting distance of the growing metropolis of New York City. While living in the city as a young man, he received formal artistic training at the still-new but already prestigious National Academy of Design. When he returned to Long Island, he maintained close contact with the art world of the city, including its rapidly growing class of patrons and critics.

By the time this compelling image was created, Mount was renowned as one of the pre-eminent painters of genre or everyday life. A man of many talents, he was just as passionately devoted to the art of music as he was to painting. Many of his works quite naturally feature the leisure-time activities of music-making and dancing.

The Power of Music was commissioned by Charles M. Leupp, a prominent businessman and art patron from New York. Finished in 1847, it was displayed the same year at the annual exhibition of the National Academy of Design. The canvas immediately garnered favorable critical notice and was soon reproduced as a lithograph by the French firm of Goupil, Vibert and Co. In response to the dynamics of an emerging international art market, the print was marketed both in the United States and in Europe."–Part of "The Image of the Black in Western Art Archive," at Harvard University's W.E.B. Du Bois Institute for African and African American Research.
To continue reading: http://www.imageoftheblack.com/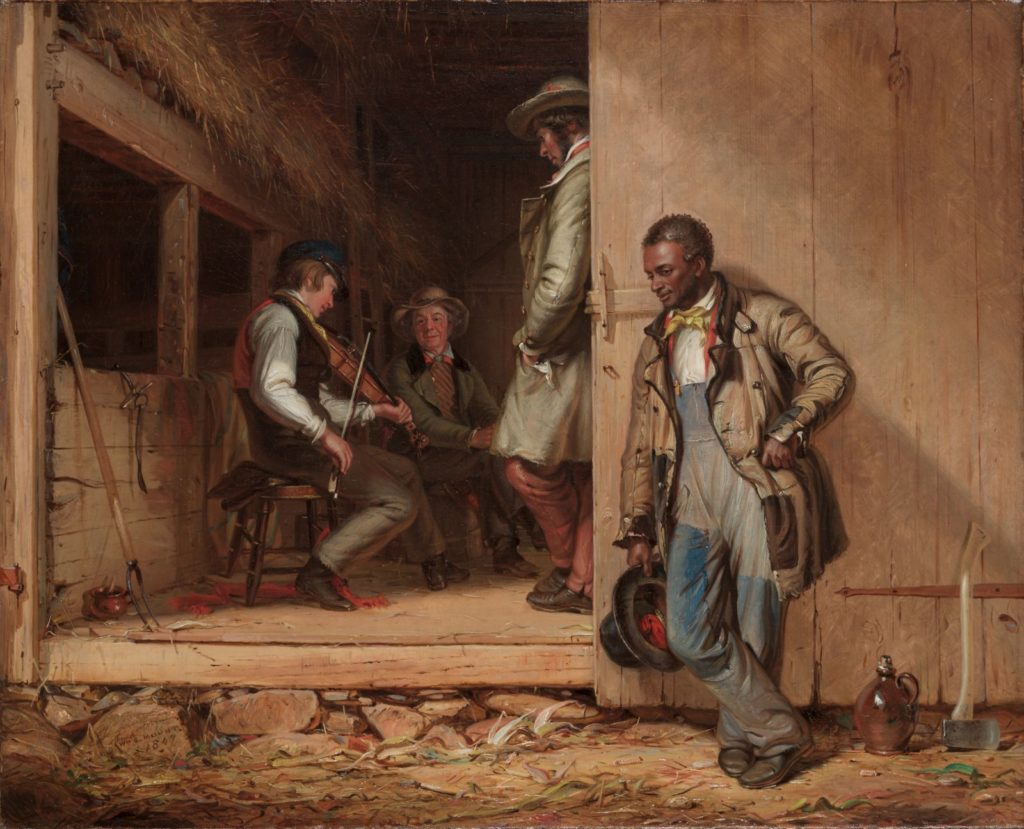 William Sidney Mount (1807-1868), The Power of Music, 1847. Oil on canvas. (c) Cleveland Museum of Art

See also Frederick C. Moffatt, "Barnburning and Hunkerism: William Sidney Mount's "Power of Music," Winterthur Portfolio 29, no. 1 (1994): 19-42. http://www.jstor.org/stable/1181449.