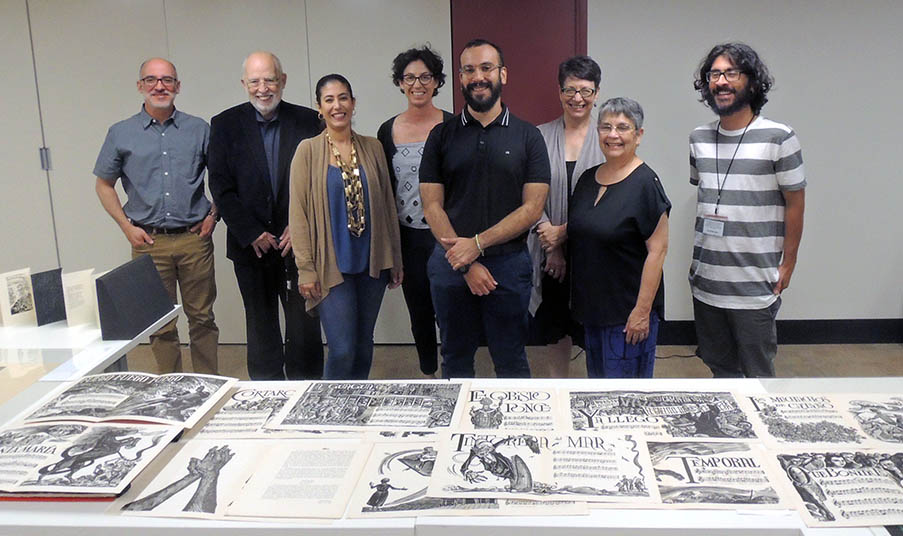 https://plas.princeton.edu/people/visiting-scholars-artists-puerto-rico


The Program in Latin American Studies (PLAS) is once again hosting members of the academic and artistic communities of Puerto Rico as visitors at Princeton University in summer 2019. The program continues to provide relief to scholars, students, and artists affected by the catastrophic aftermath of hurricanes Irma and Maria in 2017 by allowing them to continue their work at Princeton on a temporary basis.
The VISAPUR program provides a range of support including a stipend to cover living expenses, office space, access to libraries and other scholarly material, and an opportunity to engage with colleagues at Princeton.
Endorsed by the Princeton Task Force on Puerto Rico, PLAS manages the program with co-sponsorship from the Office of the Provost. Additional support has been provided by, the Firestone Library, Department of Spanish and Portuguese, Office of the Dean of the Faculty, Office of the Dean of the College, Graduate School, Office of the Registrar, and Housing and Real Estate Services. Special thanks to professor emeritus Arcadio Díaz Quiñones, former PLAS director and professor of Spanish and Portuguese, for his leadership and commitment to the project.
See pictures from last year's program also: https://graphicarts.princeton.edu/2018/08/16/welcome-visiting-scholars-and-artists-from-puerto-rico/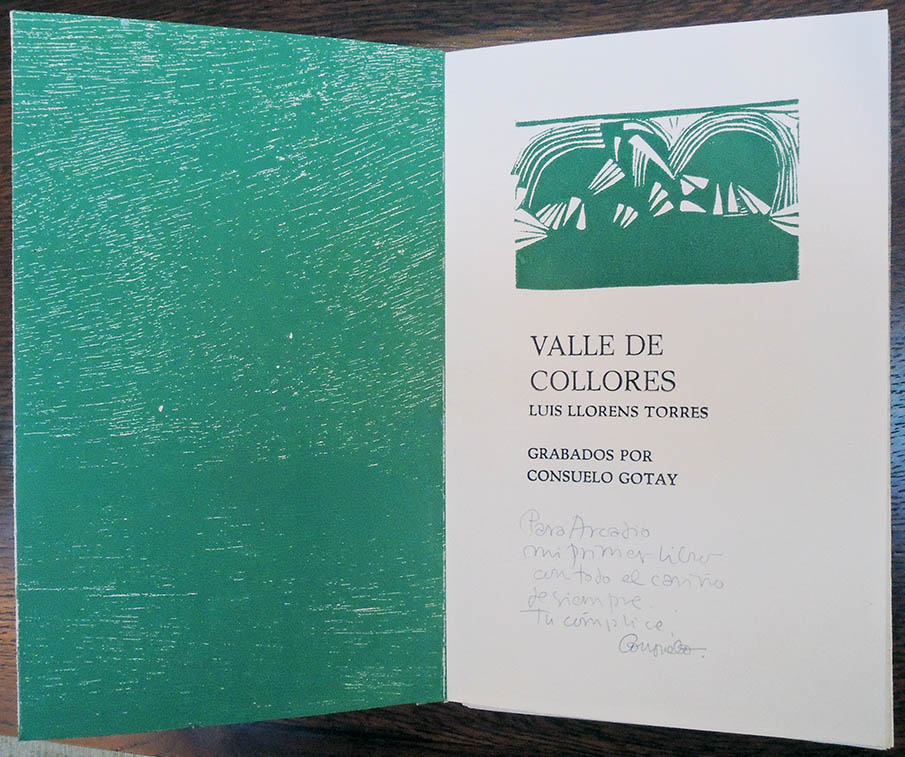 Among the many treasures pulled to show our visitors was this new acquisition: Luis Lloréns Torres (1876-1944), Valle de Collores; grabados por Consuelo Gotay (Puerto Rico: Gotay, 1991). "Trabajaron en la tipografía, la impresión y la encuadernación, Consuelo Gotay, Rafael Orejuela, and Víctor Rodríguez Gotay." Copy 44 of 100. Inscribed to Arcadio Díaz Quiñones from the artist. Graphic Arts Collection GAX 2019- in process