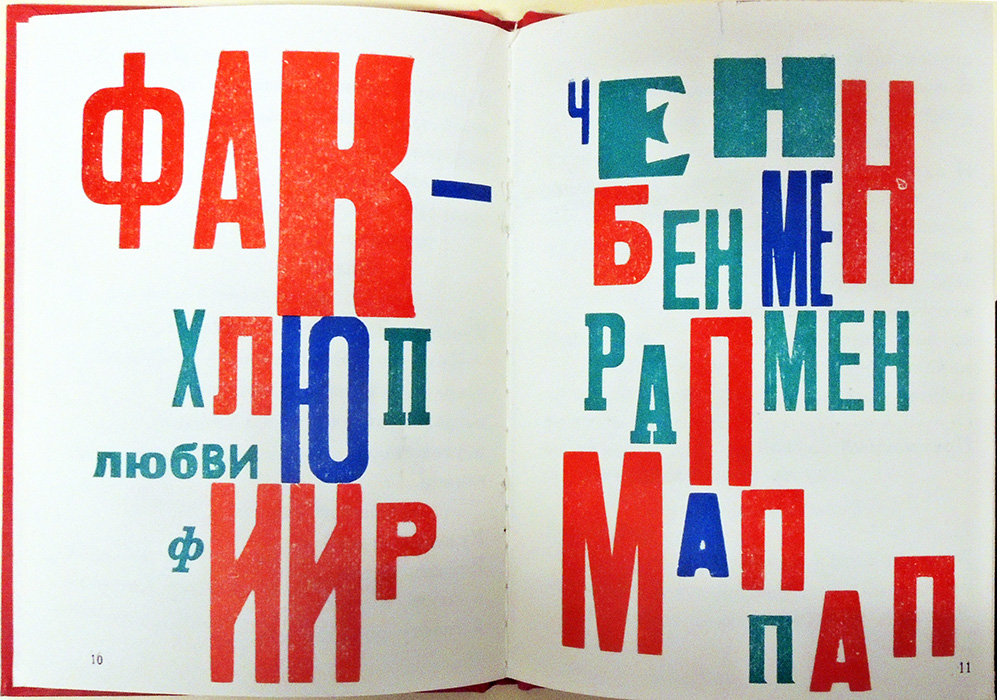 Designed and printed by the visual poet Sergeĭ Sigeĭ (1947-2014), this text was originally written in 1943-44 by the futurist poet Aleksei Kruchenykh (1886–1968). His poetry in turn is a tribute to Nikolai Gogol (1809–1852) the father of the absurd in nineteenth-century Russian literature.
In the introduction Sigeĭ explains:
"The late Kruchenykh did not write trans-sense poetry, instead, with a mysterious smile, he was re-writing classical literature. This work is easily understood in the context of contemporary debates about 'postmodernism'; the great futurist turned out to be ahead of 'the first Russian postmodernists'…"
This and other similar volumes were published by the Yeysk State Museum of History and Local Lore in Southern Russia, notable for holding the first international exhibition of concrete poetry in the Soviet Union, as well as first exhibit of mail art in 1989–1990.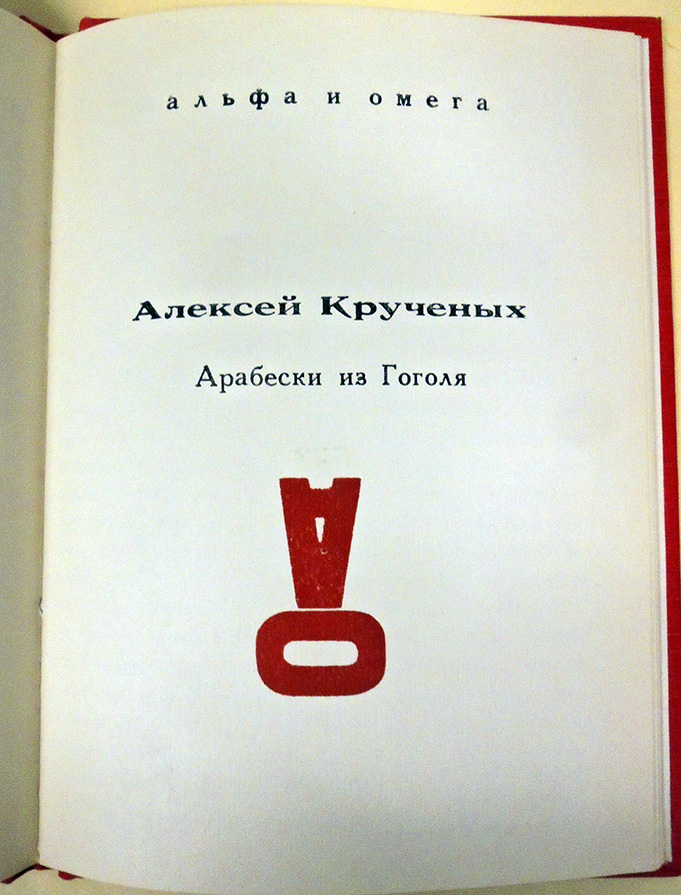 Alekseĭ Kruchenykh (1886-1968), Arabeski iz Gogoli︠a︡; [predislovie, podgotovka teksta i shriftovai︠a︡ aranzhirovka Sergeĭ Sigeĭ] ([Eĭsk]: Otdel zhivopisi i grafiki Eĭskogo istoriko-kraevedcheskogo muzei︠a︡, 1992). Firestone PG3476.K76 A822 1992. [Originally written 1943-1944–p. 4].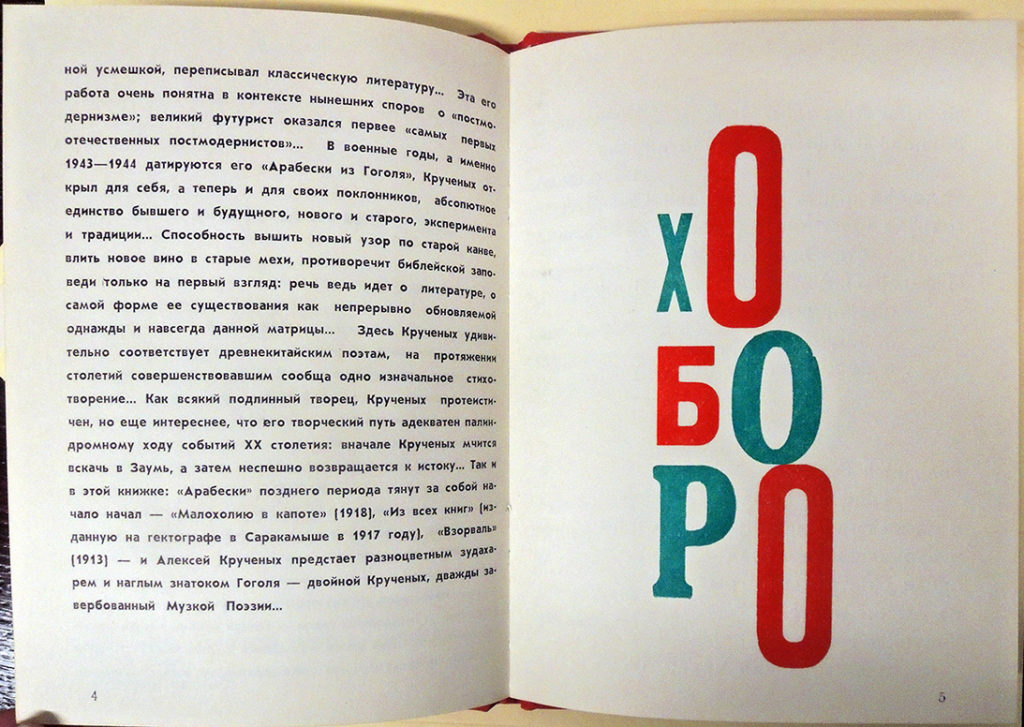 The poet Aleksei Yeliseyevich Kruchyonykh belonged to the Futurism movement in Russia along with Vladimir Mayakovsky, David Burliuk and others. He wrote the libretto for the Futurist opera Victory Over the Sun (1913), with sets provided by Kazimir Malevich. He married Olga Rozanova, an avant-garde artist, in 1912; four years later, in 1916, he created his most famous book, Universal War. He is also known for his Declaration of the Word as Such (1913)