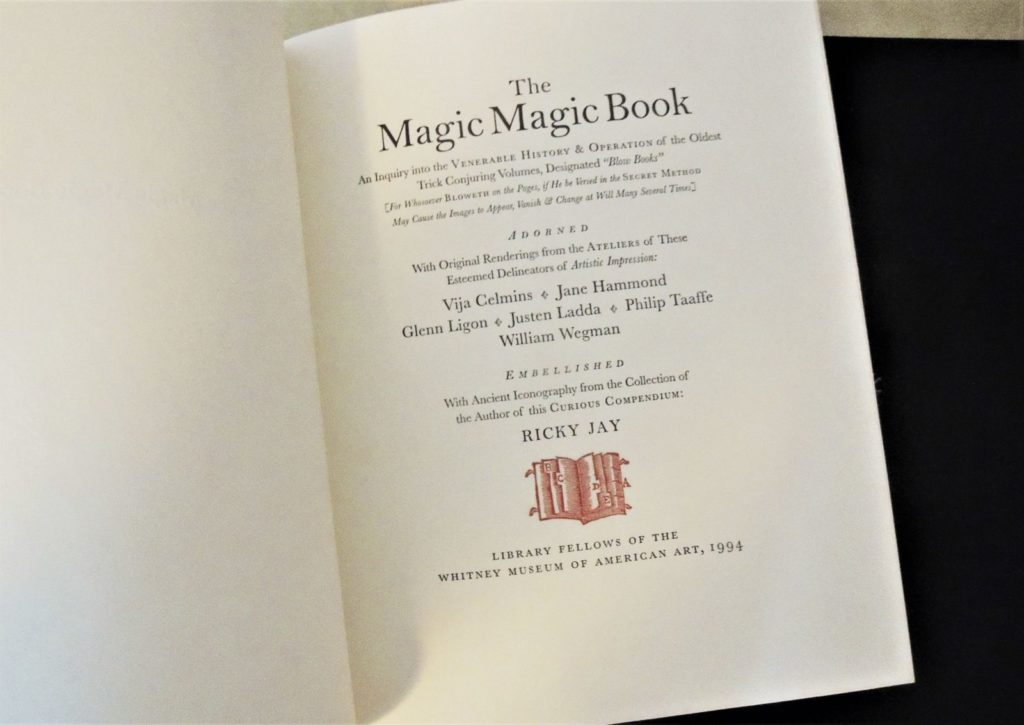 Ricky Jay (1946-2018), The Magic Magic Book: an inquiry into the venerable history & operation of the oldest trick conjuring volumes, designated 'blow books'… / adorned with original renderings from the ateliers of these esteemed delineators of artistic impression, Vija Celmins, Jane Hammond, Glenn Ligon, Justen Ladda, Philip Taaffe, William Wegman ; embellished with ancient iconography from the collection of the author of this curious compendium, Ricky Jay (New York: Library Fellows of the Whitney Museum of American Art, 1994). Copy 247 of 300. 2 volumes. Special Collections GAX GV1559 .J39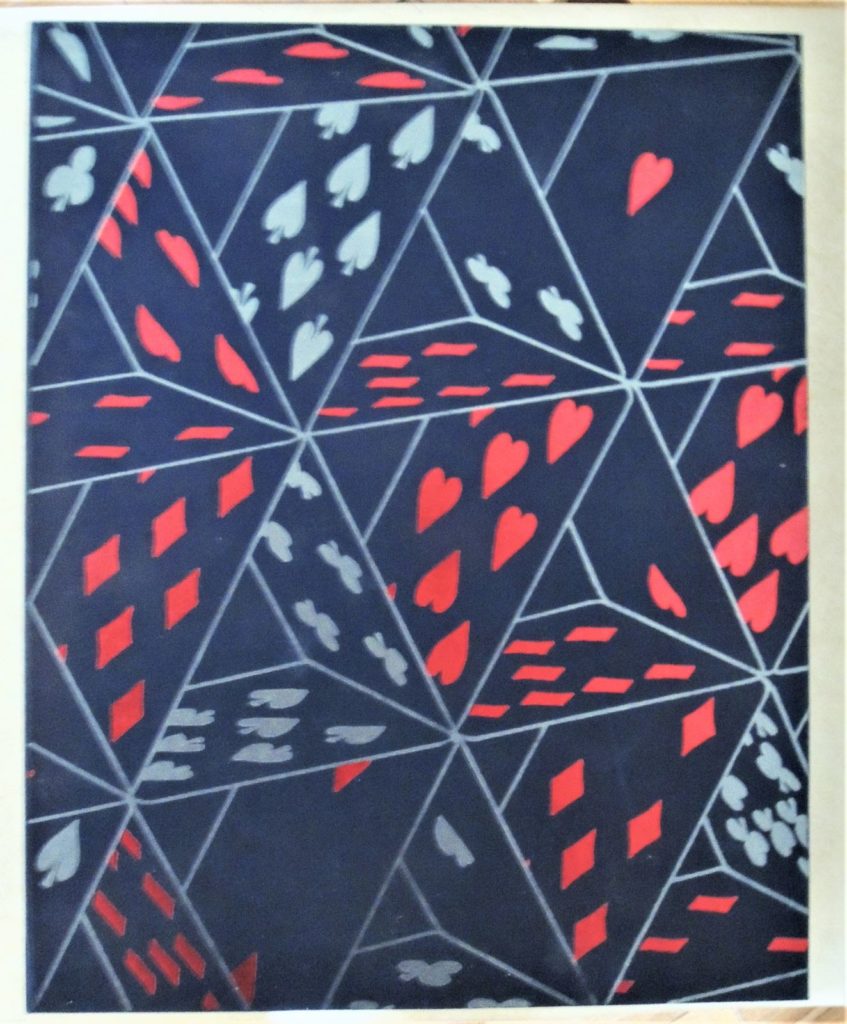 "The edition is three hundred copies, numbered one to three hundred. Ninety copies are reserved for the collaborators and sixty are reserved for the members of the Library Fellows. The first eighty copies are accompanied by an additional suite of prints."–colophon
"The text volume was designed by Patrick Reagh and Ricky Jay and edited by Susan Green; the blow book was designed by Patrick Reagh, Ricky Jay, and Leslie Miller, with May Castleberry."–colophon
Beginning in 1990, Jay spent four years working with May Castleberry, then at the Whitney Museum of American Art, on a two-volume set called The Magic Magic Book. One volume presents Jay's historical essay on the magician's conjuring book known as a "blow book," and the second volume is a blow book using images from contemporary American artists including Vija Celmins, Jane Hammond, Glenn Ligon, Philip Taaffe, and William Wegman.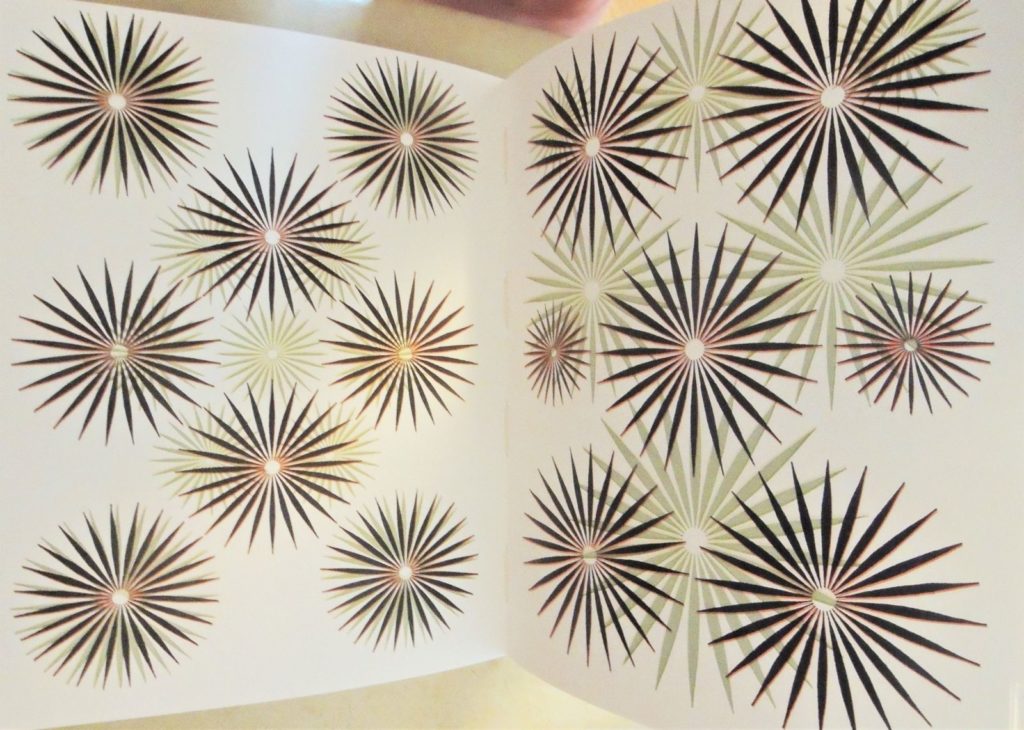 Blow books have special manipulatable tabs that make the content of the book appear to change. Each time the magician flips through the book the contents appear different. "With a flick of the finger, the performer can make a range of images appear and then disappear." Here is a twitter video of Brandon Sheffield flipping through the Magic Magic Book: https://twitter.com/i/status/1080186210625249281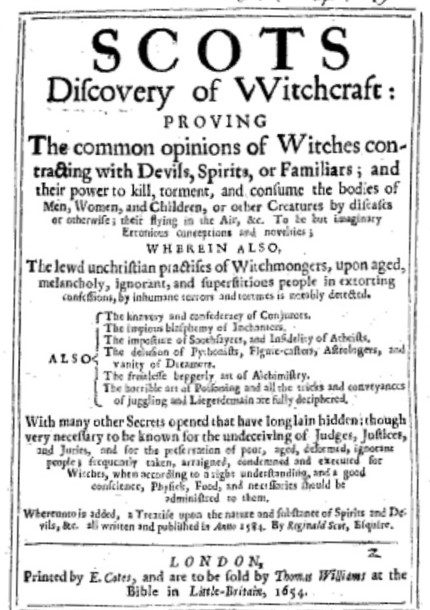 Some sources list the earliest known mention of the blow book as by Gerolamo Cardano in 1550, who described the trick by mentioning "conjurors show different and always unlike pictures in one and the same book." Another early mention is by Reginald Scot in his book The Discoverie of Witchcraft, published in 1584.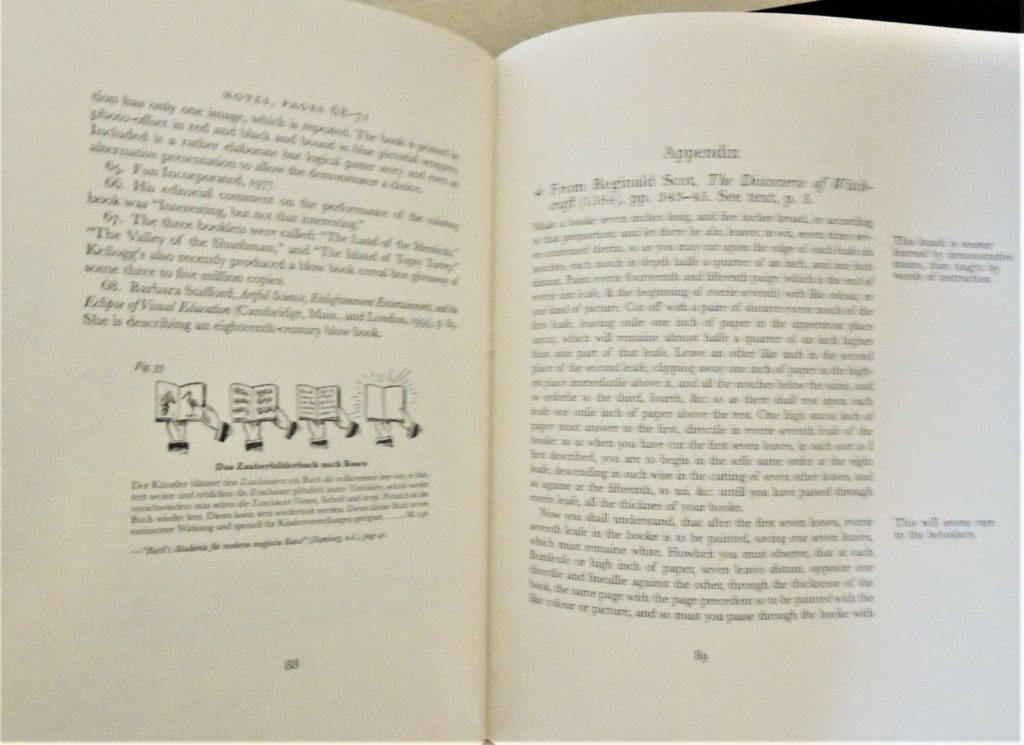 In 2014, Ricky Jay appear at the New York Public Library's "Live at the NYPL" series to talk about The Magic Magic Book. Although a video of the 1 ½ hour conversation is not available, there is an audio recording and a complete transcription: https://www.nypl.org/audiovideo/ricky-jay. Jay comments,
"I had been researching for some years the history of something called the blow book, which was the oldest trick book in the world. It's more of a prop than an actual book and there had never been a history of it. And if you can see this this is just the title page announcing that this is a history of The Magic Magic Book and it was called the blow book, because whoever blew on the pages was able to make the images on the pages change I think the quote was "many several ways." And this particular book was a collaboration with a number of well-known modern artists, Vija Celmins, Jane Hammond, Glenn Ligon, Justen Ladda, who made this beautiful case, Philip Taaffe, and William Wegman.

And so I visited the studios of these artists with May Castleberry to talk about images they had that might have to do with magic, but basically this first volume was a history of how these blow books had been made and used going back to the sixteenth century and the two major sixteenth-century books on magic, Scot's Discoverie of Witchcraft in England and Jean Prévost's wonderful working book of magic in French, both published in 1584, both have explanations of the making and presentation of this thing called a blow book, and they're completely different, which is interesting, and then the blow book that we have from the New York Public Library that I'll show you in a minute is also slightly different, and so we decided to re-create a blow book, and we literally made this. I daresay this was the greatest miscalculation of time in my life because this took an enormous amount of time to do as a pro bono job, but I'm incredibly proud of it.

…And it was performed—in this history of the blow book, I talk about it being performed by magicians for years. At times it was an incredibly cherished, very expensive item in their repertoire. Certainly that was true in the sixteenth and seventeenth century. By the early nineteenth century, magicians often sold them after their shows, as a prop and also as a trick to garner money for the magicians and a little bit of publicity. But when I wrote the book, the earliest blow book extant was a seventeenth-century book probably printed in Belgium, completely manuscript. And, if you recall, the last thing I flipped through were a series of devils. They came from that book…."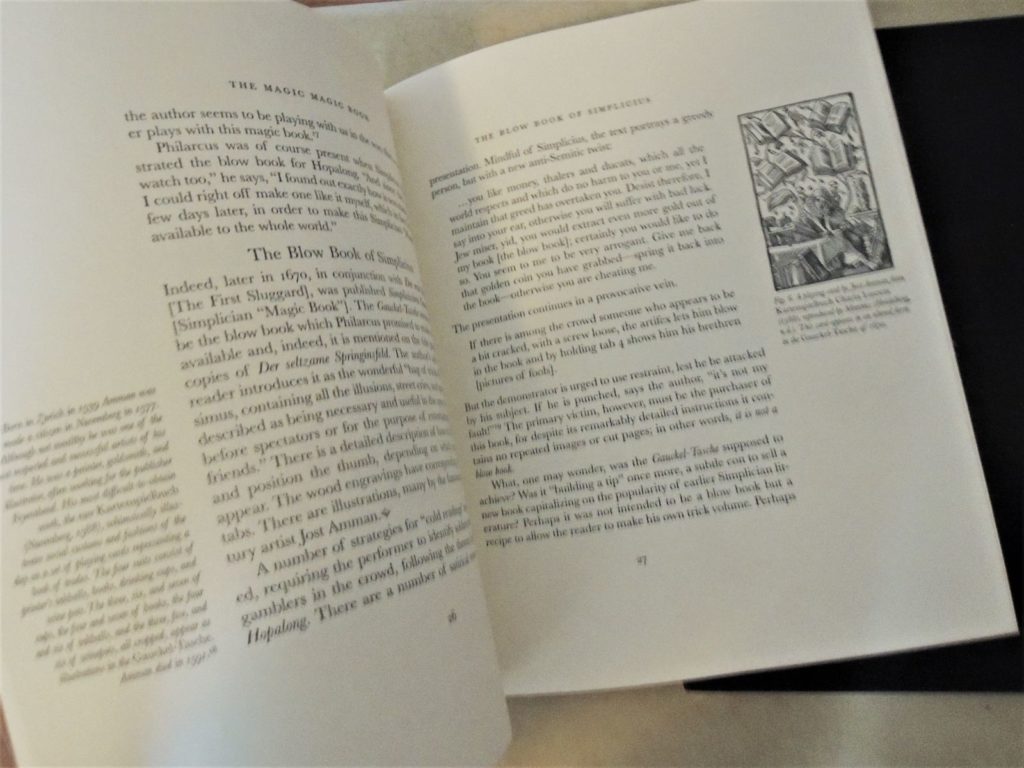 See also: Reginald Scot (1538?-1599), The Discouerie of Witchcraft, Wherein the Lewde Dealing of Witches and Witchmongers is Notablie Detected…Heerevnto is Added a Treatise Vpon the Nature and Substance of Spirits and Diuels, etc.: all latelie written by Reginald Scot ([London, William Brome] 1584). Rare Books GR535.S41
See also: https://graphicarts.princeton.edu/2017/10/31/bilder-zauberei/
See also: https://rickyjay.com/