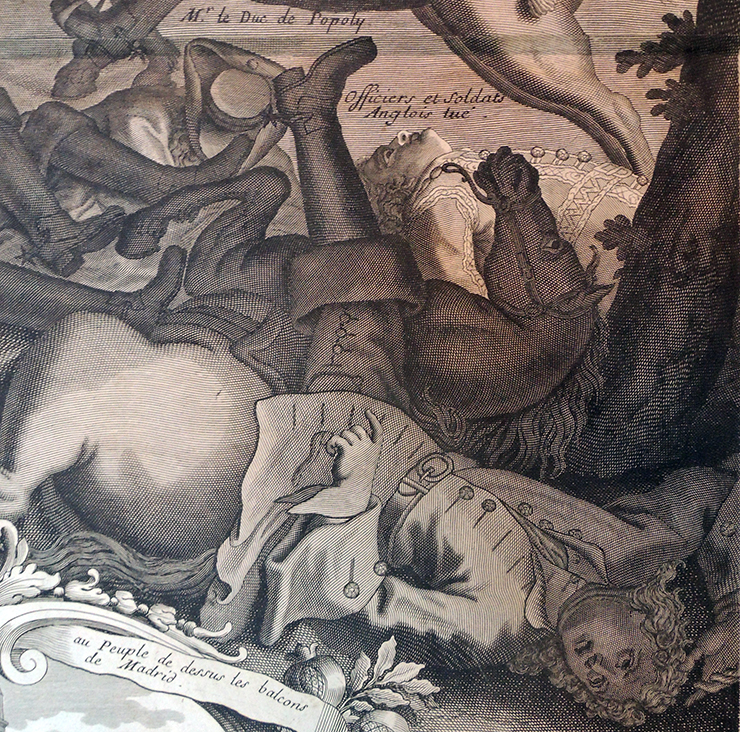 Almanach pour l'an de grâce M. DCC VIII. La victoire remportée par l'armée du roi commandée par / monsieur le Duc de Barvick sur les anglois et portuguais pres Dalmanza le 25 avril [The Victory Won by the King's Army Ordered by the Duke of Berwick on the English and Portuguese Near Almanza on April 25] Paris, chez P. Gallays, rue Saint Jacques a Saint Francois de Sales, [1707]. Engraving in two sheets. Graphic Arts Collection GAX 2020- in process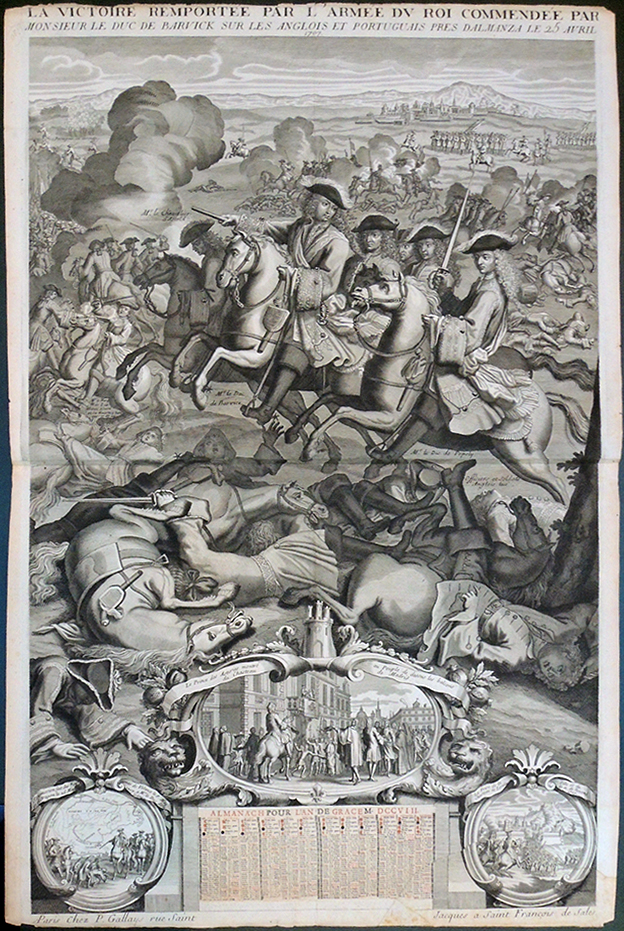 This spectacular depiction of the French victory over the Hapsburgs at the 1707 Battle of Almanza is the second of two French almanac prints recently acquired by the Graphic Arts Collection. Although printed in large runs and sold at low prices, these broadsides were often destroyed at the end of each year to make room for the new almanac print, making them quite rare in collections today.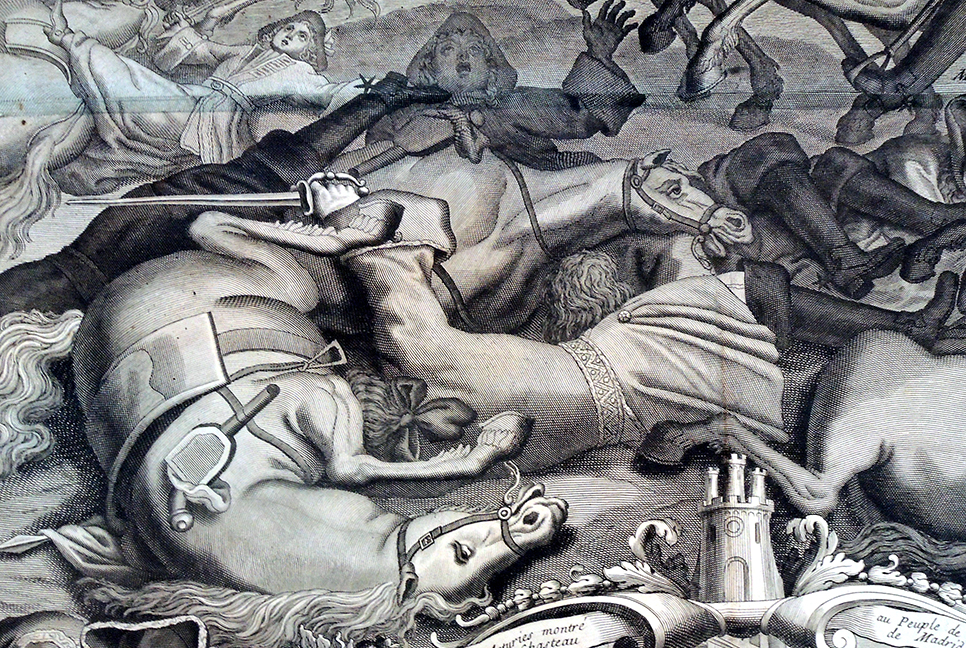 In the large scene, James FitzJames, 1st Duke of Berwick (1670-1734), is seen with other officers after their victory. FitzJames was the illegitimate son of James Duke of York (later King James II) and Arabella Churchill (1648-1730, sister of John Churchill duke of Marlborough). http://www.spanishsuccession.nl/berwick.html. On April 25, 1707, he won a great and decisive victory at the Almanza, where an Englishman at the head of a Franco-Spanish army defeated Ruvigny, a Frenchman at the head of an Anglo-Portuguese-Dutch army. Vignettes on either side of the almanac show the 1707 battle and the subsequent surrender.
The last great event of the War of the Spanish Succession occurred on September 11, 1714, when his soldiers stormed Barcelona after a long siege. In that year, he was appointed a Knight of the Golden Fleece. This scene appears in a later almanac print.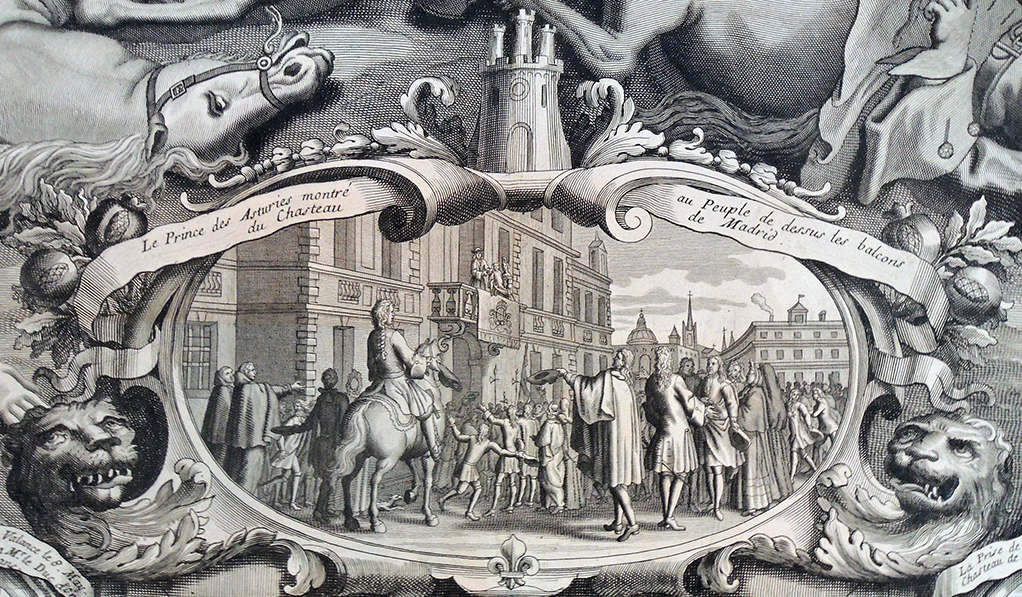 Pierre Gallays (1677?-1749) was an engraver who made a career out of publishing large runs of popular prints with dramatic historical scenes. The son of a Parisian merchant, in 1702 he married Élisabeth-Louise de Heuqueville (died 1735), daughter of the Parisian bookseller Louis II de Heuqueville and widow of the printer/publisher Pierre Landry (died 1701). Gallays inherited the business Landry established and continued his success in marketing these patriotic prints.