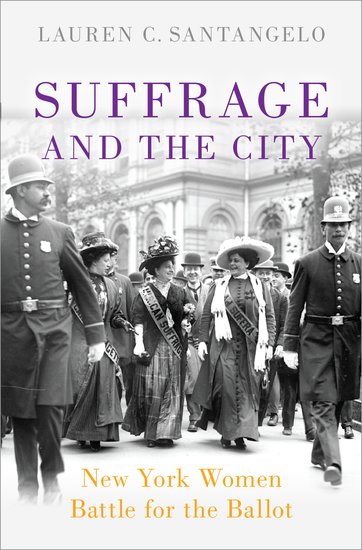 Please join us at 10:00 am EDT on August 26, 2020, for the fourth in our series of free webinar's highlighting material in Princeton University's Special Collections, when we will celebrate the centenary of the 19th amendment on Women's Equality Day. The date is chosen because that was the day the amendment was signed and sealed by Secretary of State Bainbridge Colby, prohibiting both states and the federal government from denying the right to vote on the basis of sex.
We are honored to have Lauren Santangelo, author of Suffrage and the City: New York Women Battle for the Ballot, with us to talk about her book along with Sara Howard, Librarian for Gender and Sexuality Studies and Student Engagement and Julie Mellby, Graphic Arts Curator. A noted American historian, Santangelo is a Lecturer at Princeton University where she teaches in the Writing Program. As one critic wrote, "Suffrage and the City is one more jewel in the crown of informative writing on the suffrage movement. Santangelo offers fresh and interesting perspectives in her focus on urban spaces, covering oft-tread ground with a bright new analysis. Her book sets a high standard for future scholars who focus on women's rights, organizations, and activism, and it reminds us how fascinating the topics remain."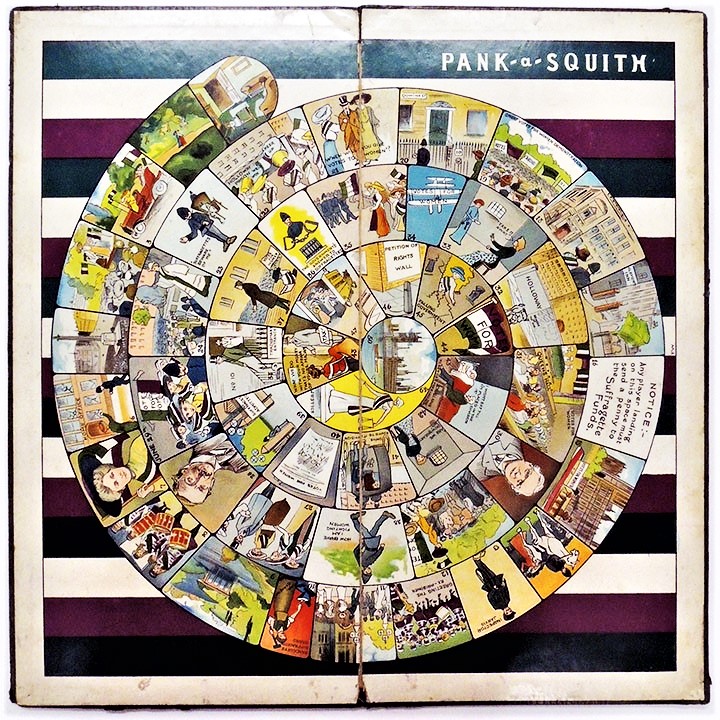 Throughout the conversation we will be playing the 1908 suffragette board game Pank-A-Squith! Printed as a fund raiser for the Women's Social and Political Union (WSPU) in Britain, Pank-a-Squith was named after the suffragette leader Emmeline Pankhurst and Herbert Asquith, British Prime Minister from 1908 to 1916 and a strong opponent of women's suffrage. While the game is British, the focus of our talk will be the American anniversary and resources available in the Princeton University Library.
As always, this one hour session is free and open to the public but you need to register to get the invitation link: https://princeton.zoom.us/webinar/register/WN_u9aiUlNxTtuj4dRTjRlrFA