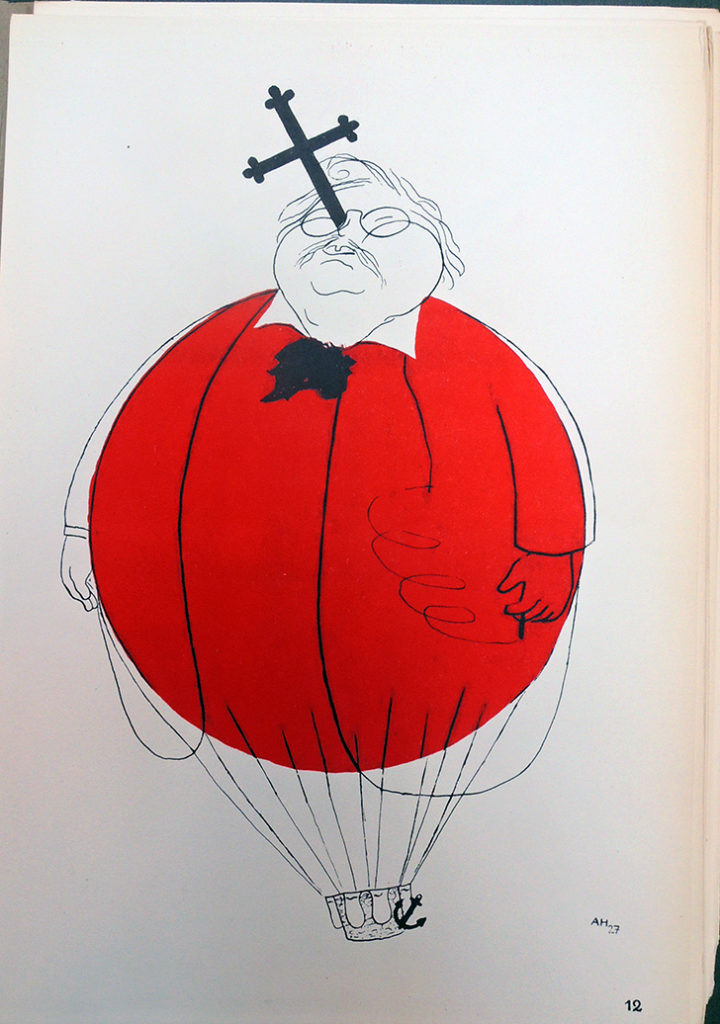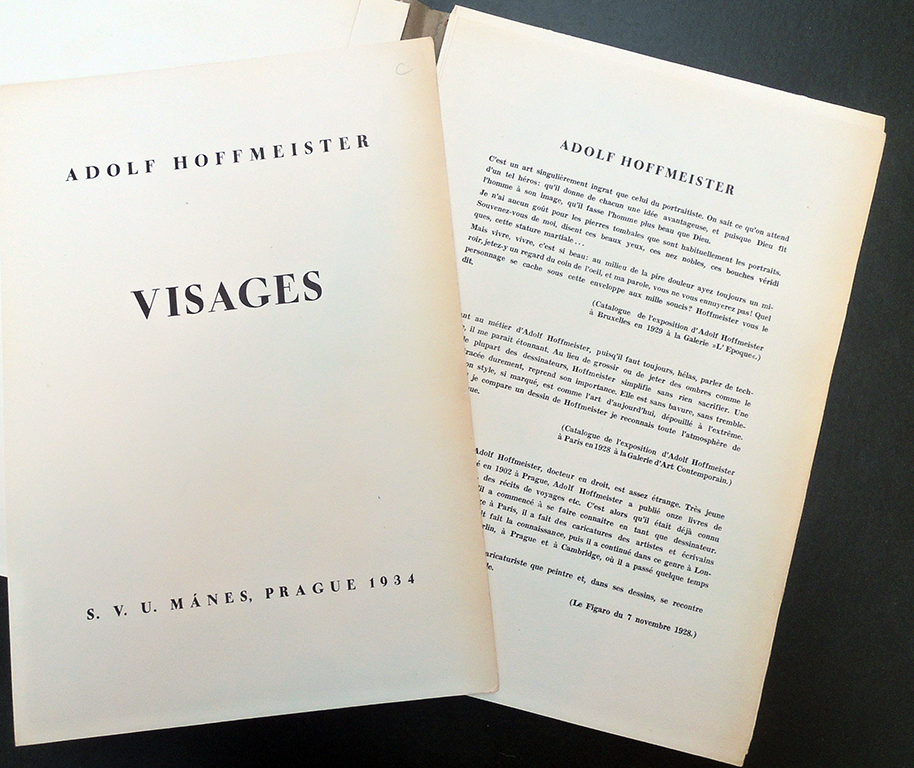 The Graphic Arts Collection acquired this collection of 36 caricatures of political and cultural figures including Adolf Hitler, Jean Cocteau, James Joyce, and Boris Pasternack.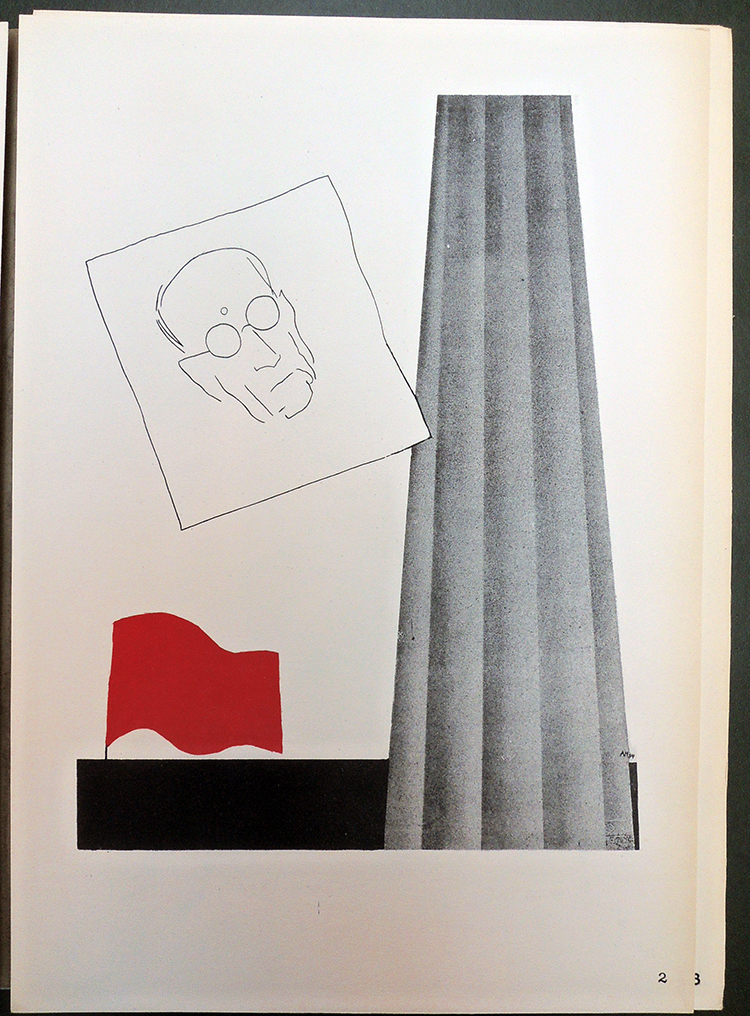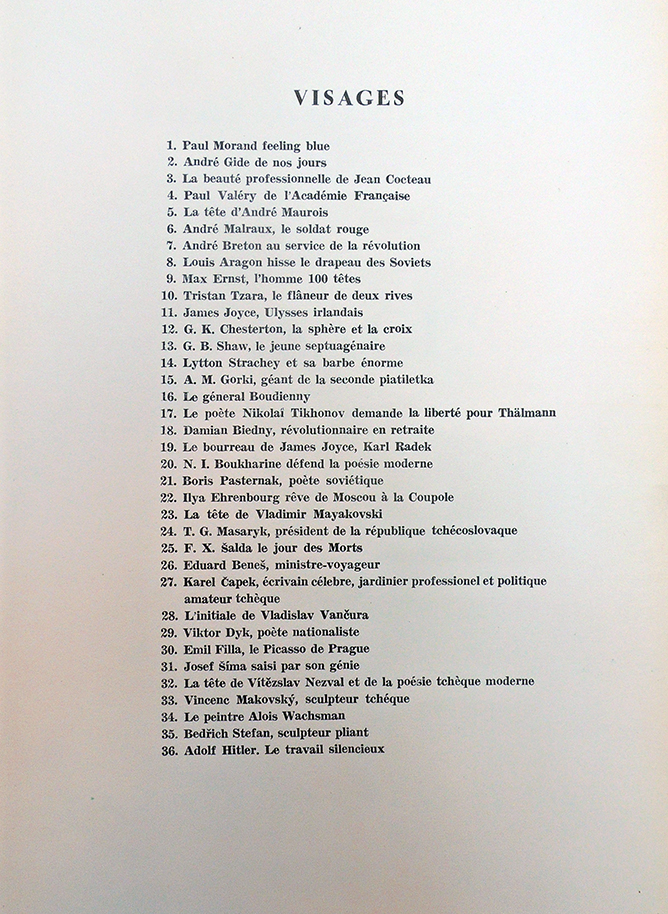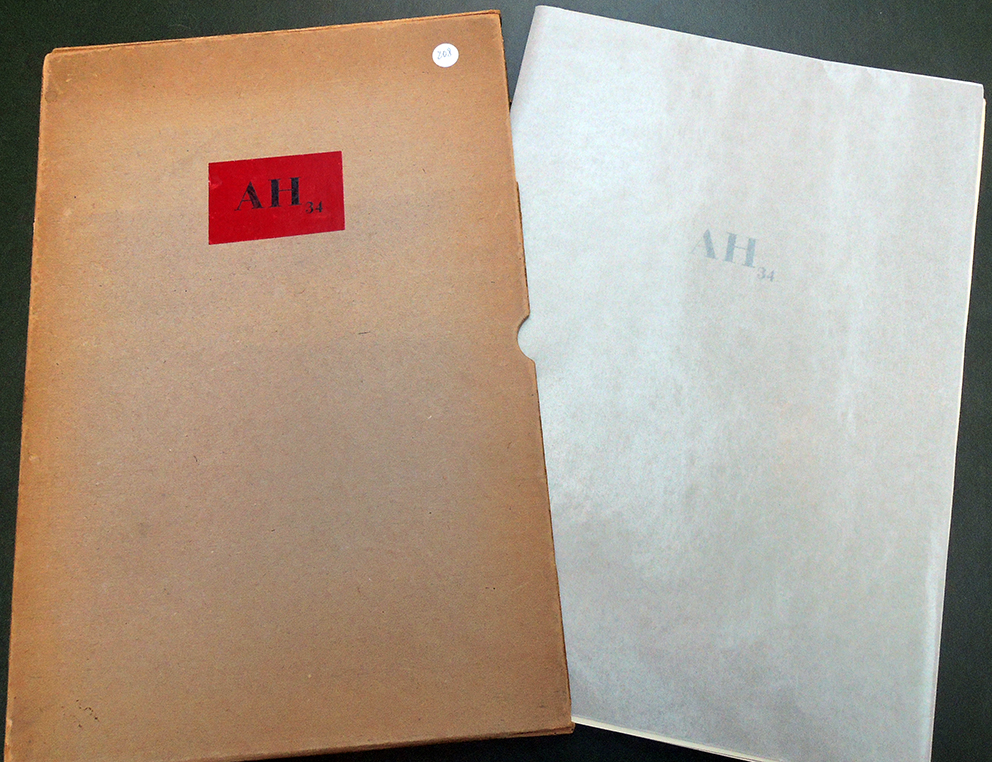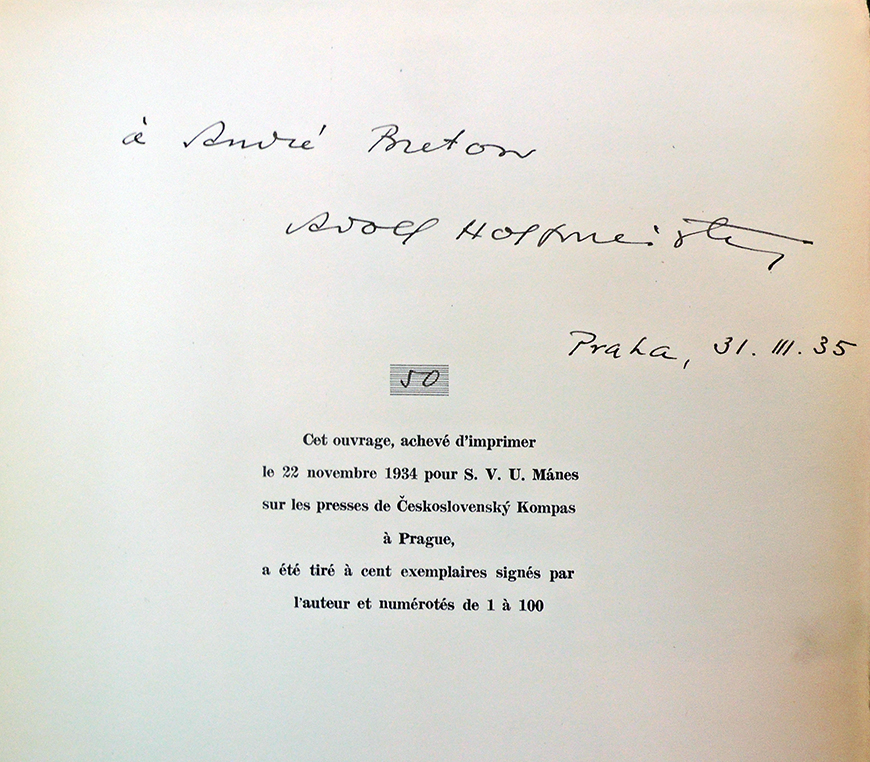 The following biography is from Granta's interview with Adolf Hoffmeister (1902-1973) was a poet, novelist, translator and editor.
He edited one of the main Czech daily newspapers, Lidové noviny [1928-30; AP52 .xL45f] and the main literary paper, Literární noviny [1930-32; *QVA 90-2443]. He was also a talented artist and caricaturist, often illustrating his own work. Hoffmeister set up an anti-fascist magazine, Simplicus, in the 1930s after the German satiric magazine Simplicissimus was banned by the Nazis.

He also wrote the libretto for a children's opera, Brundibar, https://princeton-nml3-naxosmusiclibrary-com.ezproxy.princeton.edu/catalogue/item.asp?cid=EDA15 with music by the Czech composer Hans Krása in 1938; the opera was performed fifty-five times by children in Terezín concentration camp where Krása was interned. Hoffmeister emigrated to France in 1939, but moved on to Morocco when France fell. There, he was arrested but escaped from an internment camp and arrived in New York via Lisbon and Havana in 1941.

He returned to Czechoslovakia in 1945 and worked for UNESCO. After the Communist coup in February 1948, Hoffmeister was named French ambassador by the new neo-Stalinist regime but was recalled shortly after. He worked then as a lecturer in fine art at the Academy of Applied Arts. After the Soviet invasion of Czechoslovakia, Hoffmeister emigrated to France once again in 1969, but decided to return in 1970. He died three years later in the Orlický mountains, judged by the regime to be a non-person. https://granta.com/contributor/adolf-hoffmeister/
"In December 1941, he delivered a lecture entitled "Caricature as a Weapon" at the Workers' House in New York, and several months later, he launched a "No One Will Win the War for Us" lecture tour across the United States. During this time, Hoffmeister and Pelc participated in several joint exhibitions and created drawings for magazines." —The Philadelphia Inquirer Public Ledger, 24 Dec 1941: 12
.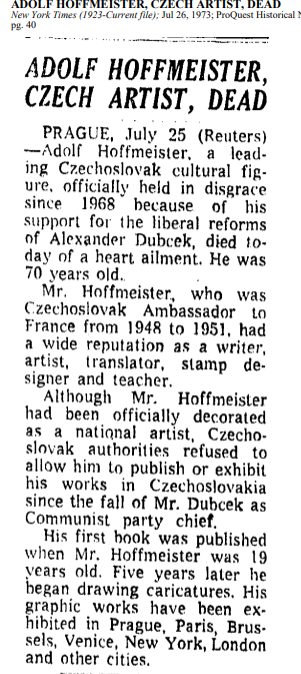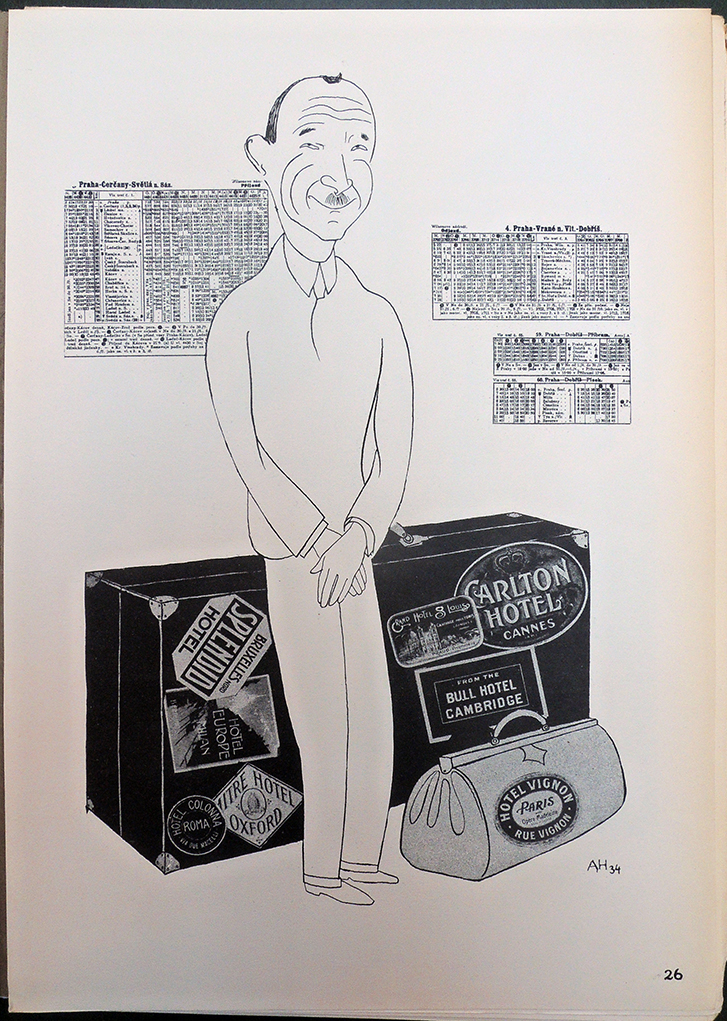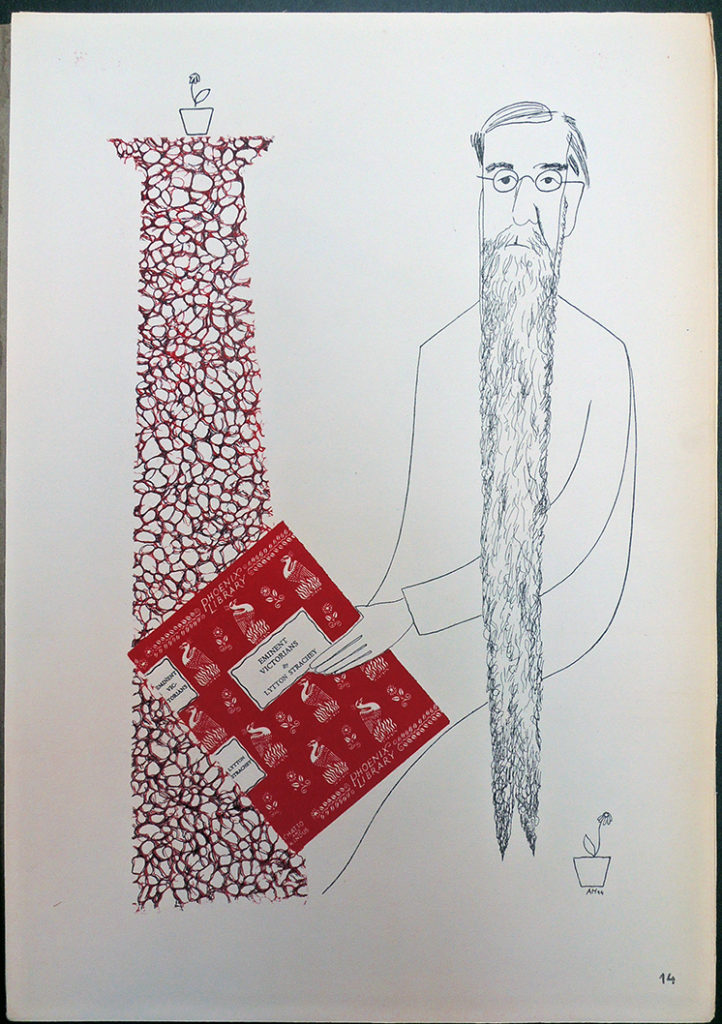 Adolf Hoffmeister, AH34, Visages (Prague: S.V.U. Manes, 1934). Graphic Arts Collection GAX 2020- in process