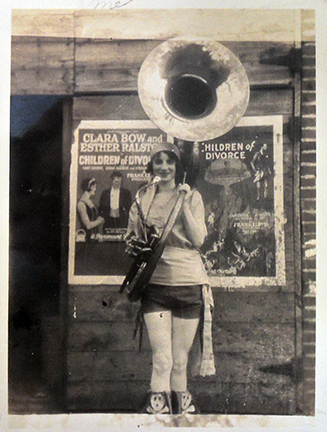 Back in 2011, Pasadena visual and sound artist Steve Roden published a collection of vernacular photographs together with several compilation CDs entitled I Listen to the Wind that Obliterates My Traces …, which presented music and musicians we might not otherwise know or appreciate. Derived mainly from flea market cabinet cards and photographic postcards 1860-1930, the images capture musicians old and young; country and city; classically trained and self-taught; costumed and barefooted.
Popular showmen such as Professor McCrae, a Canadian one man band, are presented but the majority of the collection are unidentified next-door neighbors you may have seen at the local town square gazebo or fairgrounds. Some portraits were taken at commercial studios, possibly the one formal photograph someone may have had made. Still others reveal a bed sheet quickly tacked up on the porch to serve as a homemade backdrop. Either way, someone cared enough to print each of these photographs onto a penny postcard or paper mount, to be mailed or shared with others.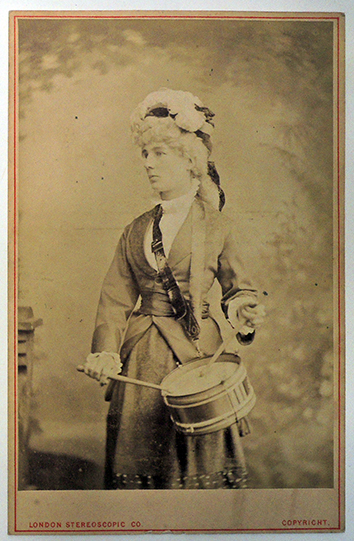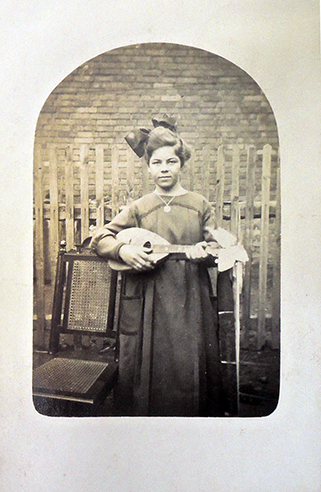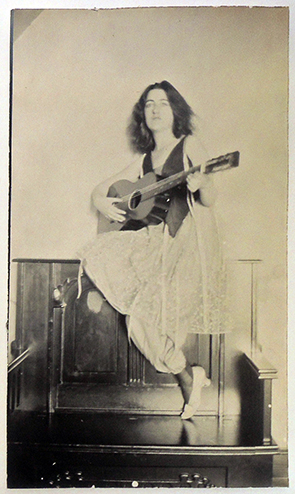 Roden organized the images "to create what he calls 'his specifically timed experience. There are these pauses where there are photos with no people, and a quote from a literary text. The whole thing is about slowing down.' And, in an odd way, the visual aspect of the book is also an ode to silence. 'There something very absurd about collecting images of something that's not present in the photograph — which is the sound,' says Roden. 'There's something perverse about that.'"–Randall Roberts, LA Times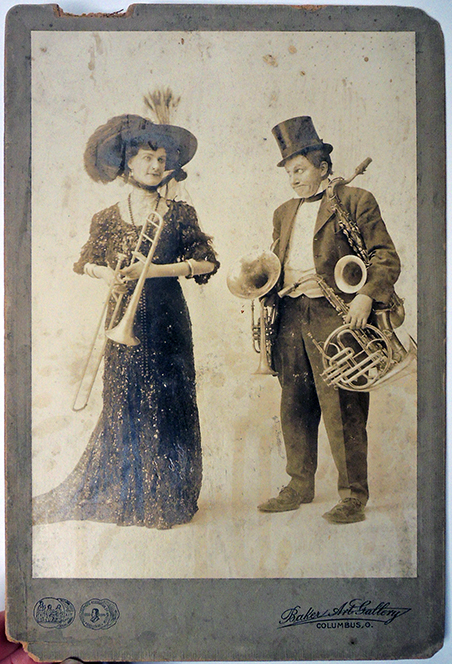 The Graphic Arts Collection recently acquired approximately 330 photographs, 1880s to 1930s, originally owned by Steve Roden, some published in his 2011 book I listen to the wind… and others never before seen by the general public. The contents have been variously listed as blind musicians, family bands, poised soloists, women's social clubs, sibling groups, drinking buddies, and all kinds of instruments (one-man bands, glass harps, bassoons, banjos, violas, drum kits, trumpets, and clarinets, et al.). This group is specifically American portraits.
Highlights include close to a hundred images of women musicians, from soloists to women's bands and cabaret acts; images of musical 'special personalities', e.g. a one-armed musician, albino musicians, and an African-American dwarf troubadour, Lynn Lewis White; child musicians, including vaudeville performer L. Wade Ray, "The Boy Wonder Youngest Violin Player in U.S.A.;" a number of examples depicting one-man bands; and unidentified African-American musicians.
This is the first of three posts offering a taste of our wonderful new collection. The next post will feature one-person-bands and the third, musical families.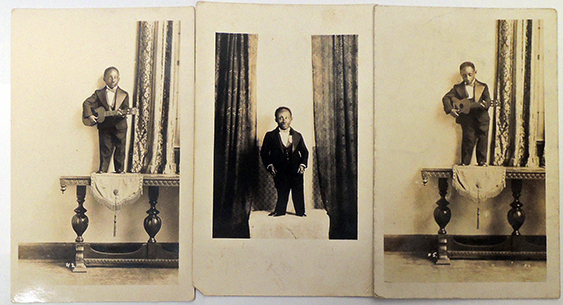 Major Lynn Lewis White, 21 years old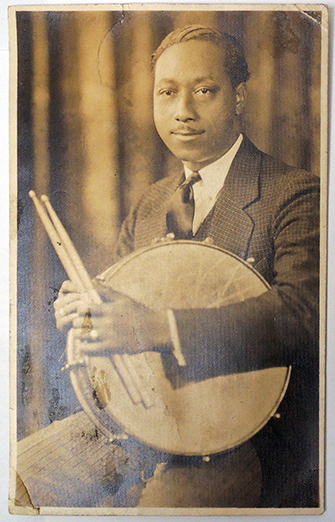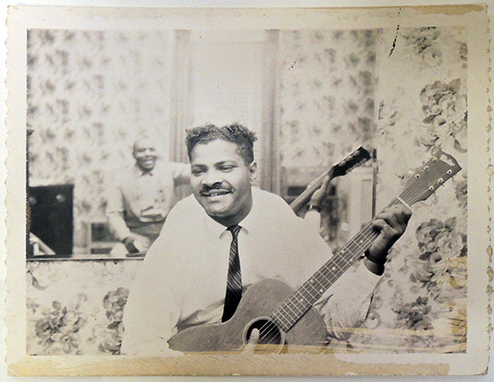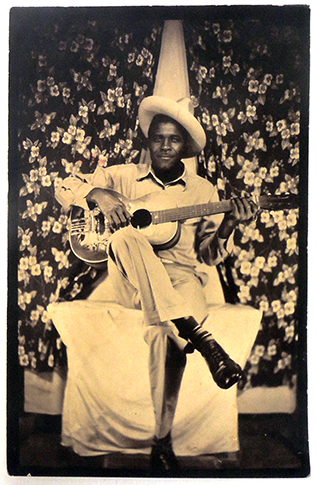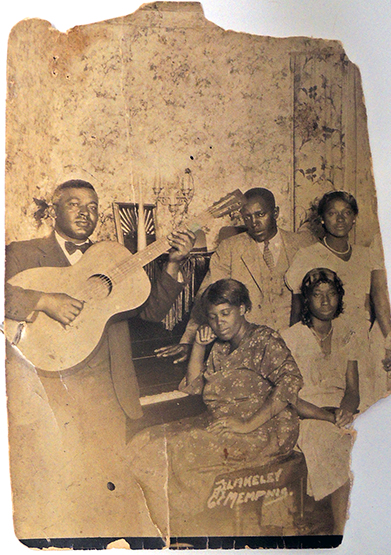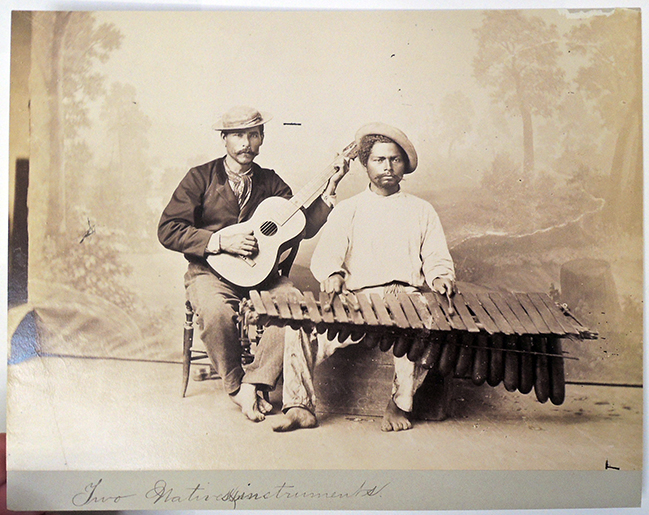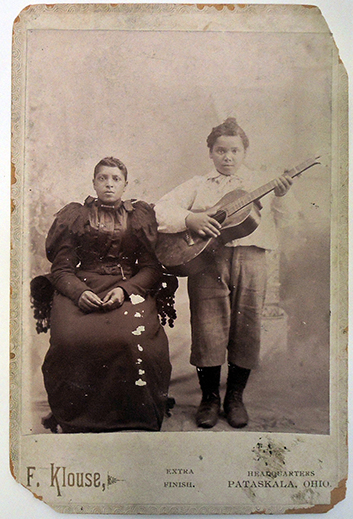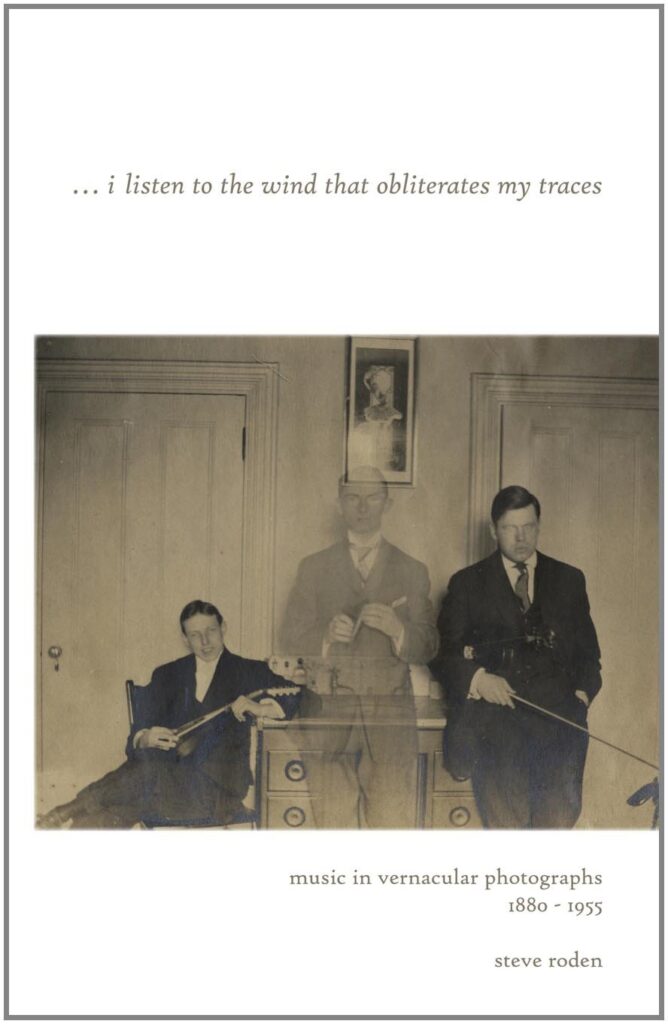 Steve Roden, I Listen to the Wind that Obliterates My Traces: Music in Vernacular Photographs, 1880-1955 (Atlanta, Ga.: Dust to Digital, 2011). Mendel ML87 .R654 2011