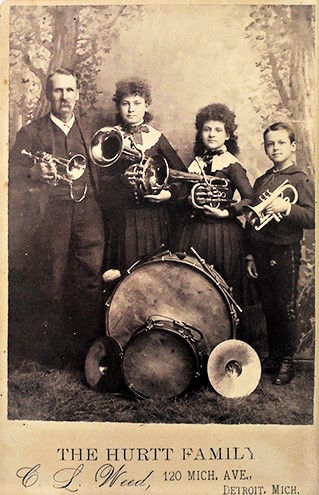 The Hurtt Family, taken in Detroit, Michigan
This is the third in a series of three posts introducing our new collection of vernacular portrait photographs of American musicians. Originally owned by Pasadena visual and sound artist Steve Roden, some images were published in his book I Listen to the Wind that Obliterates My Traces …, and others are seen by the general public for the first time here. These are all part of a collection of approximately 330 photographs now in the Graphic Arts Collection.
Additional images from the collection can be seen at: https://graphicarts.princeton.edu/2020/10/26/american-musicians/
Highlights include close to a hundred images of women musicians, from soloists to women's bands and cabaret acts; images of musical 'special personalities', e.g. a one-armed musician, albino musicians, and an African-American dwarf troubadour, Lynn Lewis White; child musicians, including vaudeville performer L. Wade Ray, "The Boy Wonder Youngest Violin Player in U.S.A.;" a number of examples depicting one-man bands; and unidentified African-American musicians.
Seen here are a few of the family bands popular in the United States at the end of the 19th century.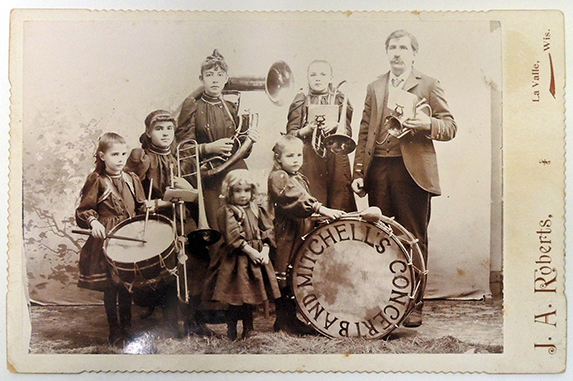 Mitchell's Concert Band, taken in Lavalle, Wisconsin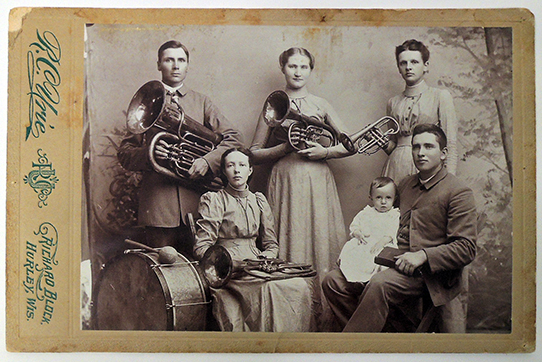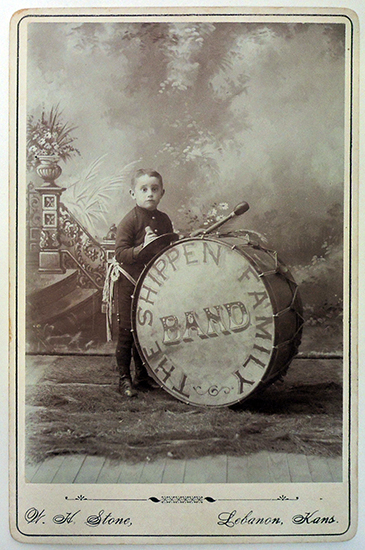 A member of the Shippen Family Band, taken in Lebanon, Kansas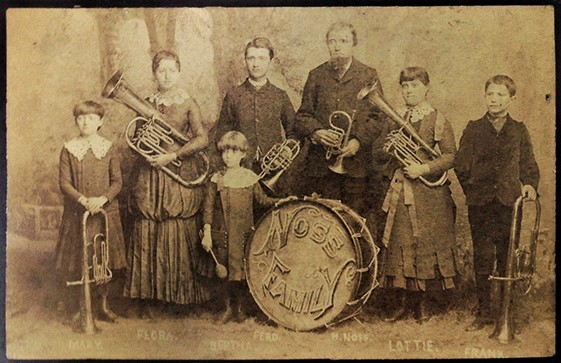 The Noss Family Band, of New Brighton, Pennsylvania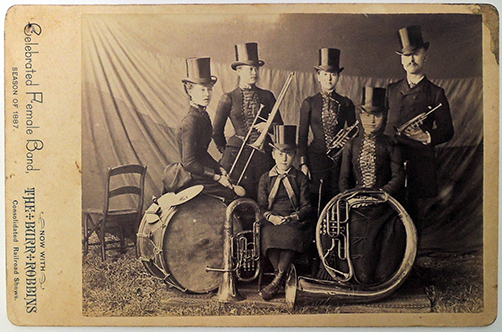 The Celebrated Female Band, now with the Burr Robbins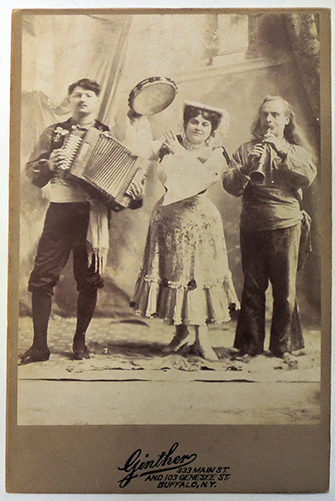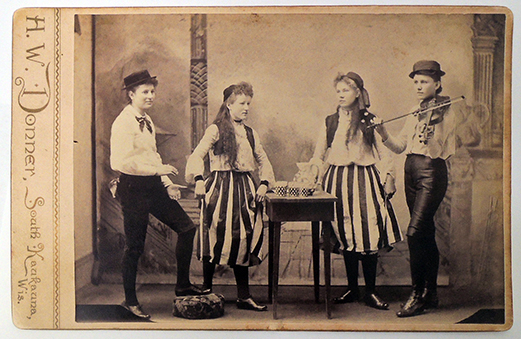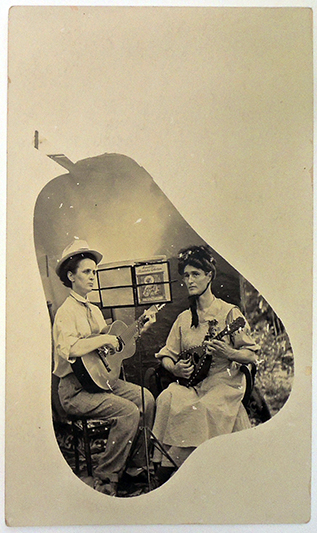 Brother and sister?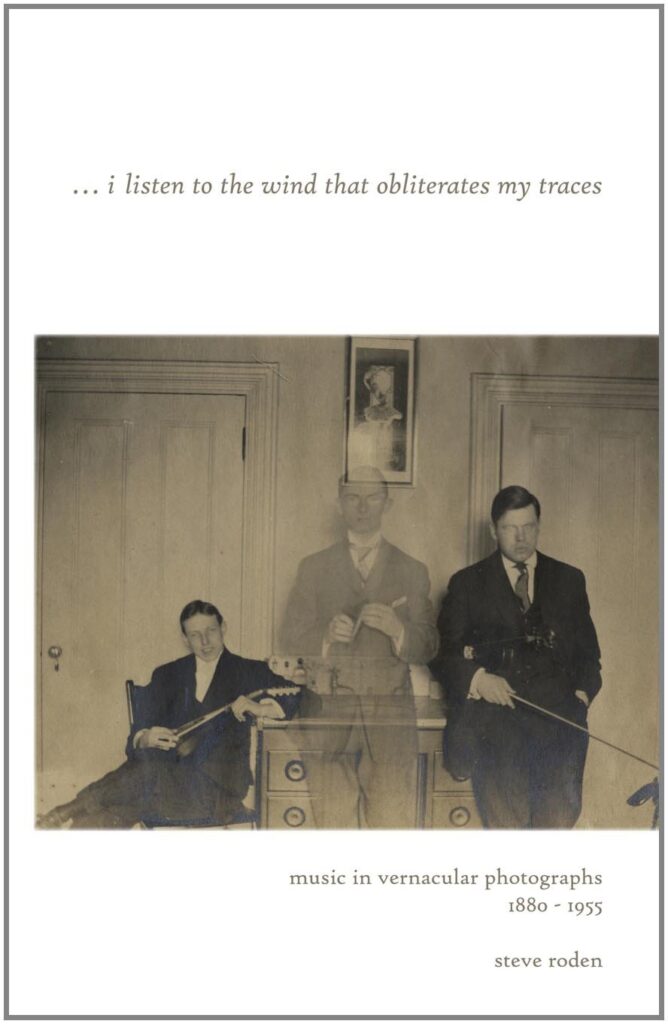 Steve Roden, I Listen to the Wind that Obliterates My Traces: Music in Vernacular Photographs, 1880-1955 (Atlanta, Ga.: Dust to Digital, 2011). Mendel ML87 .R654 2011