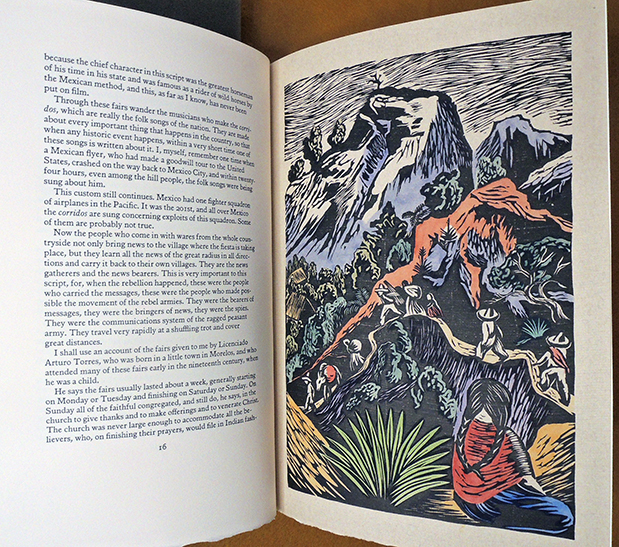 If you were very fortunate in the 1980s or 1990s, you got to visit the Yolla Bolly Press, "Publishers of Modern Literature in Fine Press Limited Editions," in Round Valley, Mendocino County, four hours north of San Francisco, deep in California's Coast Range mountains. The press, founded by James and Carolyn Robertson, ceased printing/publishing with the death of James Robertson in 2001. Happily, many of their books are still available.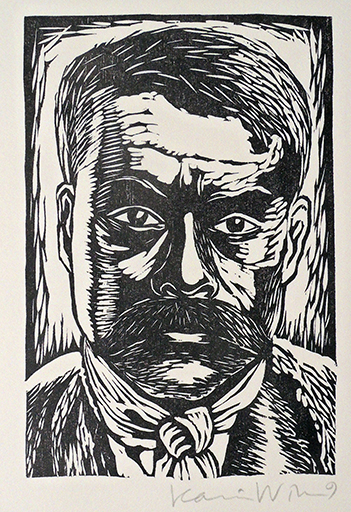 The Graphic Arts Collection recently acquired Zapata: a narrative, in dramatic form, of the life of Emiliano Zapata written by John Steinbeck with woodcuts by Karin Wikström (Covelo, Calif. : Yolla Bolly Press, 1991). Copy 33/100. Graphic Arts Collection Q-000936 (note: printed with several different colored papers)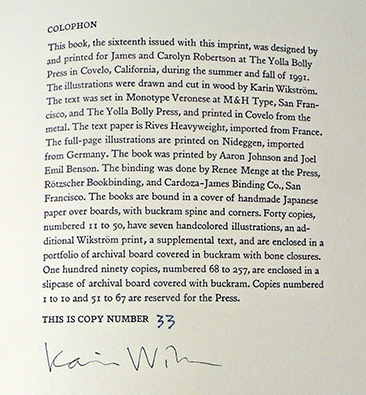 "This work formed the basis for the screenplay, Viva Zapata!" notes the t.p. verso. Steinbeck's text is accompanied by: Zapata, the man, the myth, and the Mexican Revolution : commentary on John's Steinbeck's narrative by Robert E. Morsberger.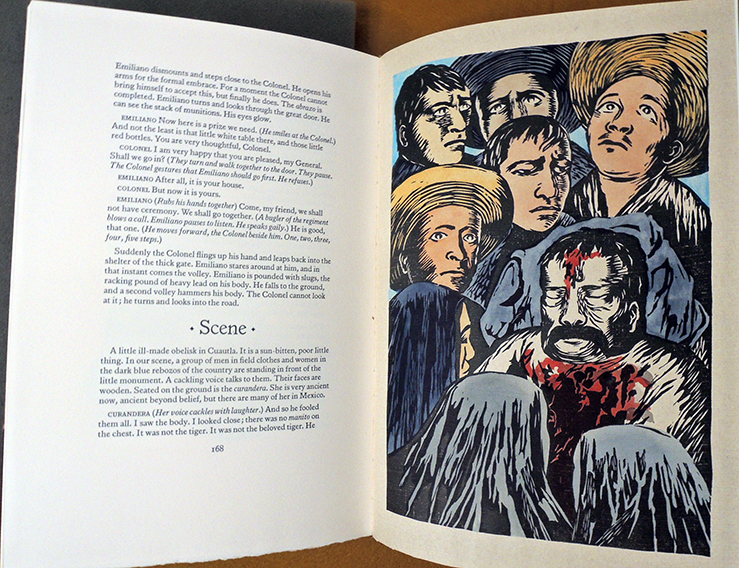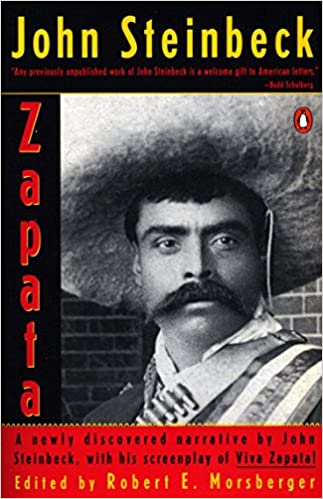 Princeton University Library Forrestal Annex, Reserve PN1997 .V56 1993 c.1; c.2; c.3; c.4
"One hundred copies were printed, of which fifty numbered copies accompany the portfolio version of the Steinbeck narrative" "Forty copies, numbered 11 to 50, have seven handcolored illustrations, an additional Wikström print, a supplemental text, and are enclosed in a portfolio of archival board covered in buckram with bone closures. One hundred ninety copies, numbered 68 to 257, are enclosed in a slipcase of archival board covered with buckram. Copies numbered 1 to 10 and 51 to 67 are reserved for the Press"–Colophon.