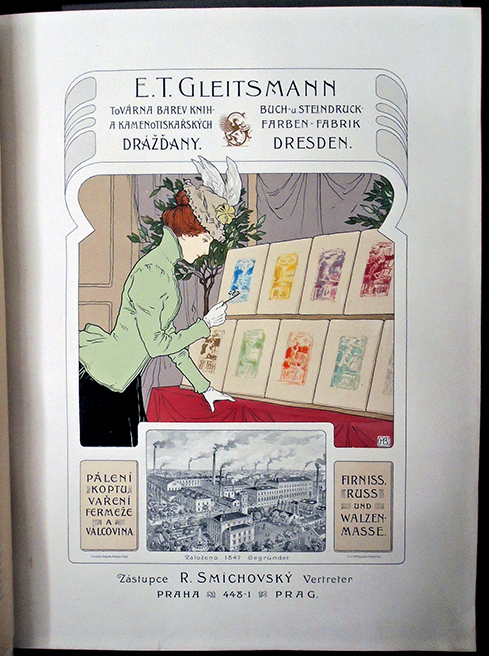 Born in Prague, capital of what used to be Czechoslovakia, Alois Senefelder (1771-1834) was educated in Germany where he invented a printing process–lithography–to help publish his play.
According to OCLC, only one book has been published on lithographic printing in Czechoslovakia and only three United States collections hold a copy. Now there are four. The Graphic Arts Collection recently acquired Pamětní spis vydaný na oslavu sté ročnice vynálezu litografie / uspořádali a vydali zástupci Pražských sdružení litografických; redakci vedl V. Koranda = A Commemorative Volume Issued to Celebrate the Centenary of the Invention of Lithography / organized and published by representatives of the Prague Lithographic Associations; the editorial staff was led by V. Koranda (Prague: Pražská odborová sdružení litografická, 1899).
Written to honor Alois Senefelder, the book includes a biographical essay along with approximately 18 plates illustrating lithographic printing techniques and a chart outlining the development of graphic works of art in guilds = Nastin vyvoje grafickych praci umeleckých v cechach. Presses, tools, paper, inks, and other aspects of the process are discussed.