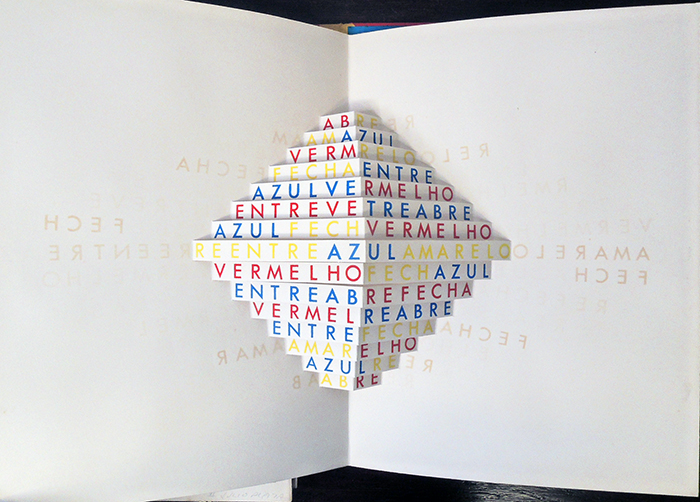 Julio Plaza (1938-2003), Objetos Serigrafias Originais; Augusto de Campos Poema (São Paulo: Julio Pacello, 1968-69). Illustrated book with poem and ten cut-and-folded screen prints. Copy VI of 30 ex. FC (outside the trade). Graphic Arts Collection GAX 2021-in process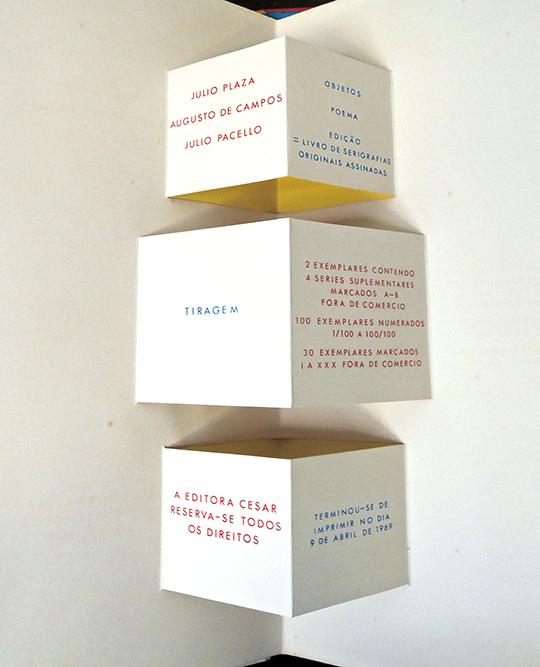 In the late 1960s, the Brazilian artist Julio Plaza began experimenting with cut and folded paper. "There was the idea of breaking with plastic form and advancing into space," he remembered. Various models were developed working on stiff white paper, which would eventually be screen printed in bright primary colors.
Augusto de Campos was brought in to write a critical essay as the forward to whatever this book project was going to be but instead, he chose to write concrete poetry integrated into Plaza's moving shapes. Published as Objetos, these were in fact the first poemóbiles. Plaza and de Campos continued to work on various projects throughout the 1970s and 1980s, including Caixa Preta and many editions of Poemóbiles.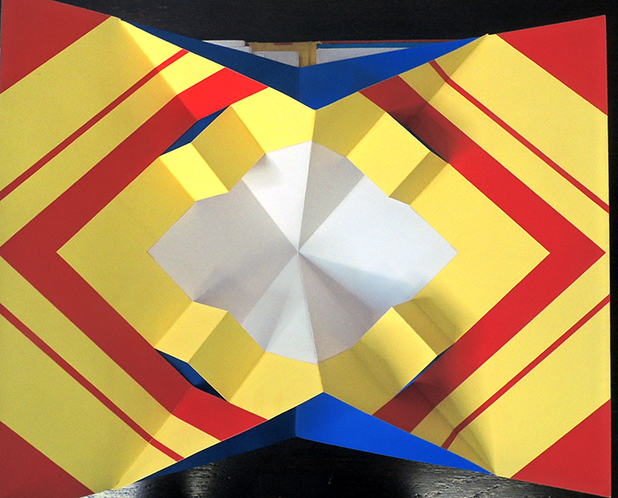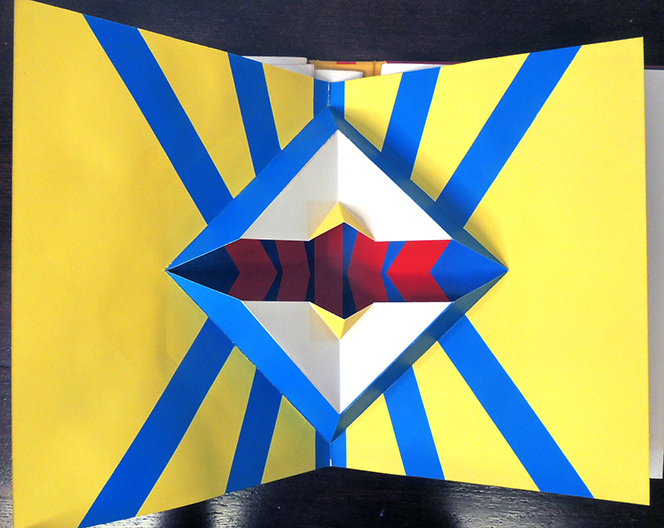 The pages of Objetos are folded and placed inside a colorful slipcase, allowing for the exhibition of individual sheets alone or in multi-layer groups. Although they are usually photographed as perfectly symmetrical geometric forms, they can be seen at a variety of stages of opening or closing, from a variety of angles.
Other projects in paper architecture include Abracadabra by Werner Pfeiffer, Dieter Roth's Book AC 1958-1964 and various projects by the Dutch graphic artist and resistance fighter Hendrik Nicolaas Werkman, all available in the Graphic Arts Collection at Princeton.