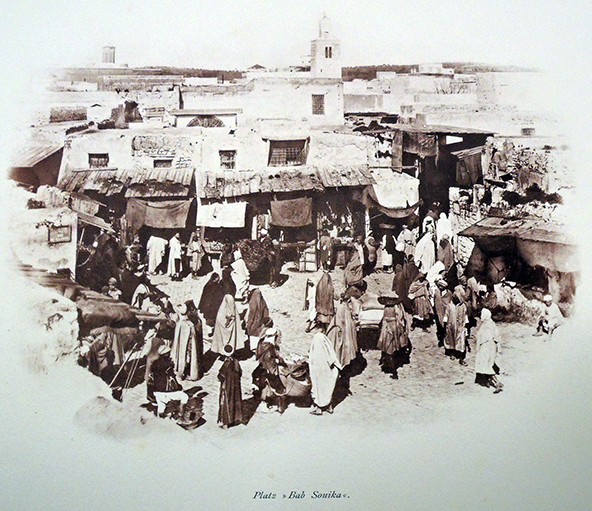 In 1893, Puggy Rothschild and his friend Twickel* boarded a yacht dubbed the Aurora for a voyage to Livorno, Corsica, Algiers, Barcelona, and other ports. The following year they sailed in the Thalia to Dalmatia, Corfu, Greece, and Turkey. An amateur photographer, Rothschild collected his negatives from each trip and had the best ones printed into heliogravures by Josef Löwy and the others reproduced as collotypes. Together with his notes and descriptions, these were privately printed for 160 close friends in enormous elephant folios, lavishly designed and bound. Thanks to our friends with the Program in Hellenic Studies, Rothschild's two volume set is now available in the Graphic Arts Collection.
* Nathaniel Meyer Anselm von Rothschild (1836-1905) and August Joseph Freiherr von Twickel (1832-1906)
Nathaniel Rothschild was not a driven businessman like his father, Viennese banker Anselm Salomon Freiherr von Rothschild. Sailing the Mediterranean was more his style along with gardening, collected art, and enjoyed his privileged life. More about him and his family can be found in the Rothschild's archive site, https://forum.rothschildarchive.org/welcome. "Nathaniel's interests were much wider than banking. His botanical gardens, the Hohe Warte, were available for enjoyment by the public, and he also built for his own use a town house on the Theresianumgasse in Vienna. …He founded a general hospital, institutes for the blind and deaf, an orphanage and a neurological clinic." Nathaniel also endowed the Viennese Camera Club and later trips were made on the Veglia, a yacht equipped with a darkroom.
Here are a few of the plates: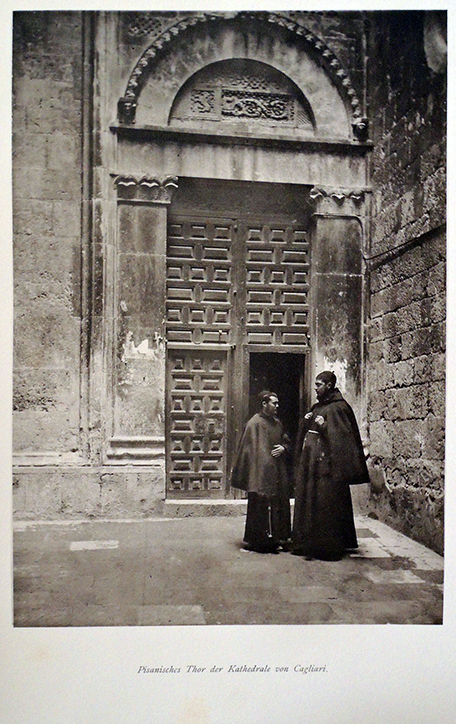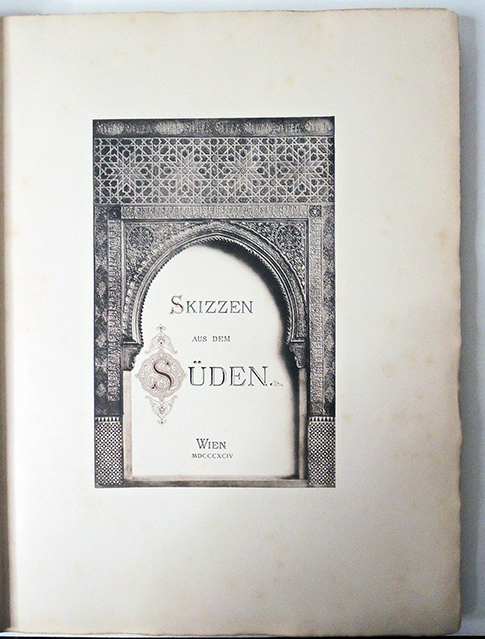 Nathaniel Meyer Anselm von Rothschild (1836-1905), Skizzen aus dem Süden [=Sketches from the South] (Wien: [Printed by] Friedrich Jasper, 1894: vol. 1-1895 vol. 2). Elephant folio. 74 full-page heliogravures and 100 in text colloypes. Edition: 160. Acquired with matching funds provided by the Program in Hellenic Studies with the support of the Stanley J. Seeger Hellenic Fund. Graphic Arts Collection GAX 2021- in process.