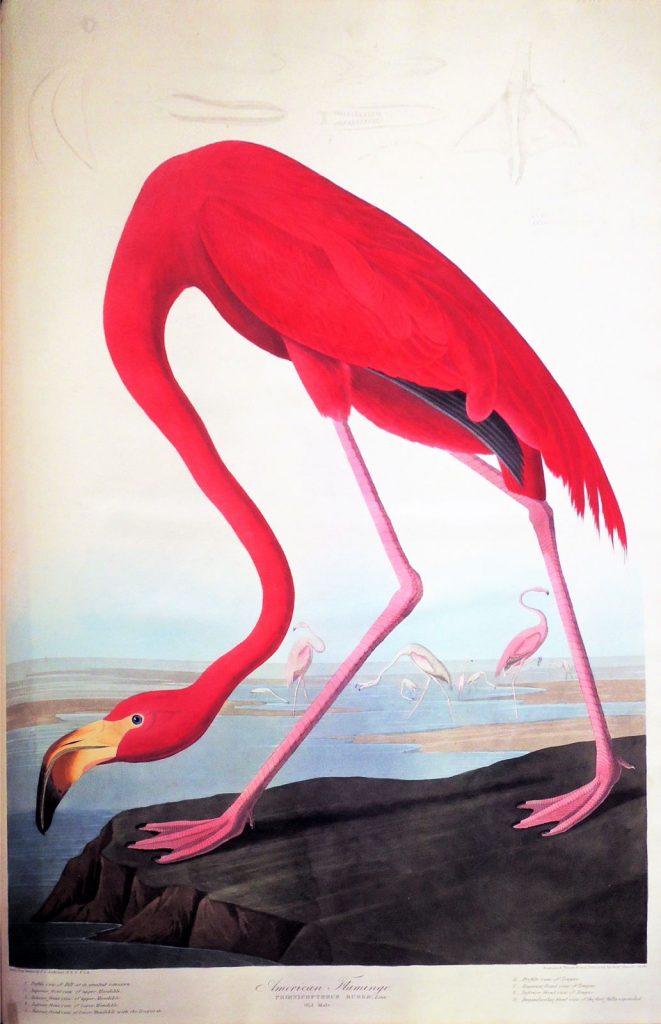 April is for the Birds:
From Audubon's Extraordinary Birds of America to the Indispensable Pocket Field Guides.
A free webinar but we ask you to register: HERE
Grab your binoculars and join us on Friday, April 30, 2021, at 2:00 p.m. for an hour of virtual birding, as we turn the pages of John James Audubon's gigantic, hand painted Birds of America (1827-38). Rarely does the public have the opportunity to see this amazing four-volume work and when they do, it is usually only one plate through a sealed case. As we have done for our students, we will page through multiple volumes so you can experience the colossal scale of Audubon's birds, painted life-size and then transferred to copper plates for the printing and painting of the published 'double-elephant' volumes.
Introducing us to Audubon's remarkable work will be Rachael Z. DeLue, Christopher Binyon Sarofim '86 Professor in American Art, Professor of Art and Archaeology and American Studies, and the current Chair of the Department of Art and Archaeology at Princeton University. Julie Mellby, Graphic Arts Curator, will focus on master printer Robert Havell, Jr. who took Audubon's paintings and transformed them into 435 aquatints. We will follow the trail that brought four tons of copper printing plates across the Atlantic and left several at Princeton University Library, where they remain today.
Next we will be joined by Robert Kirk, Publisher, Princeton Nature, with Princeton University Press who will bring us up to date with the field guides used by birders, from the amateur to the professional. Kirk not only acquires a broad range of nature reference titles, but he also works on a select number of fully interactive apps and will show some of their of the most recent titles. While Audubon's oversize originals are rarely viewed, many of these authoritative guides are indispensable resources found in the pockets of conservation professionals worldwide.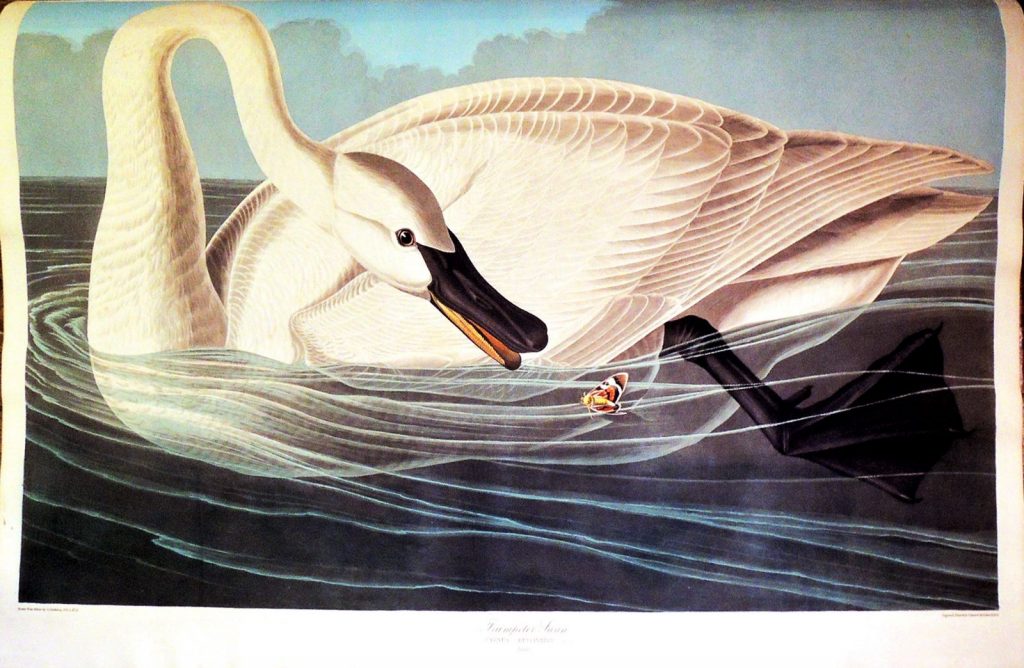 This webinar is free and open to the general public, but we ask you to register:HERE
Recordings for previous webinar in the Special Collections Highlights Series can be viewed here. To request disability-related accommodations for this event, please contact pulcomm@princeton.edu at least 3 working days in advance.