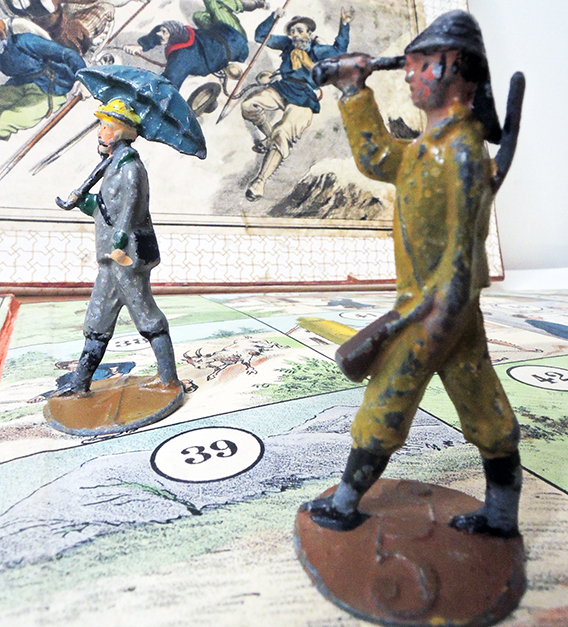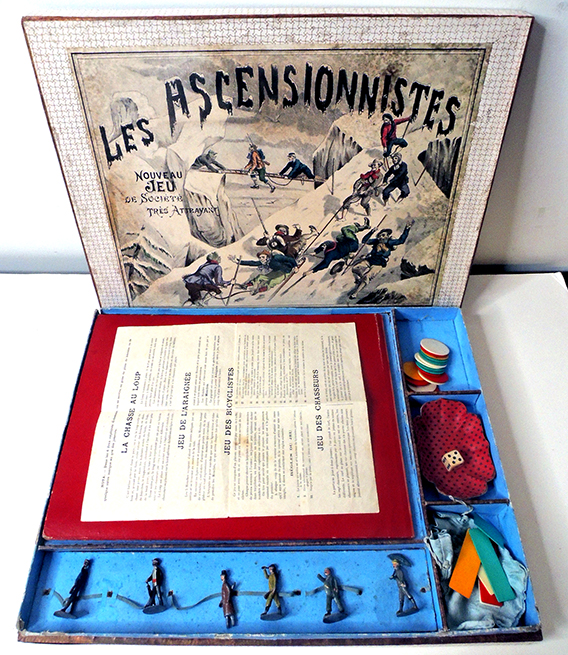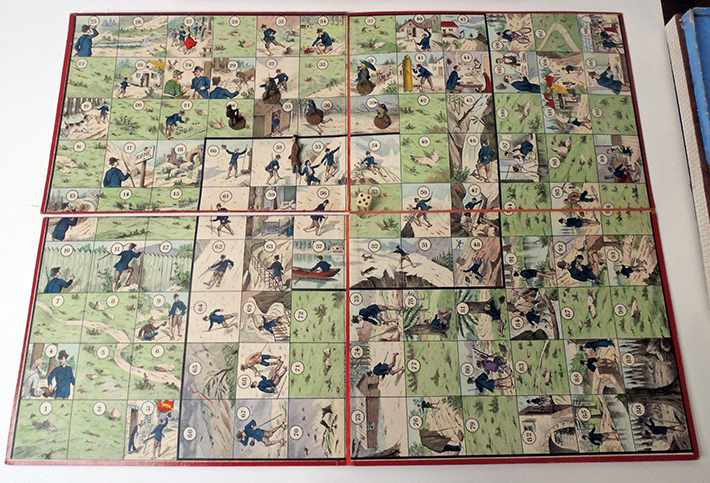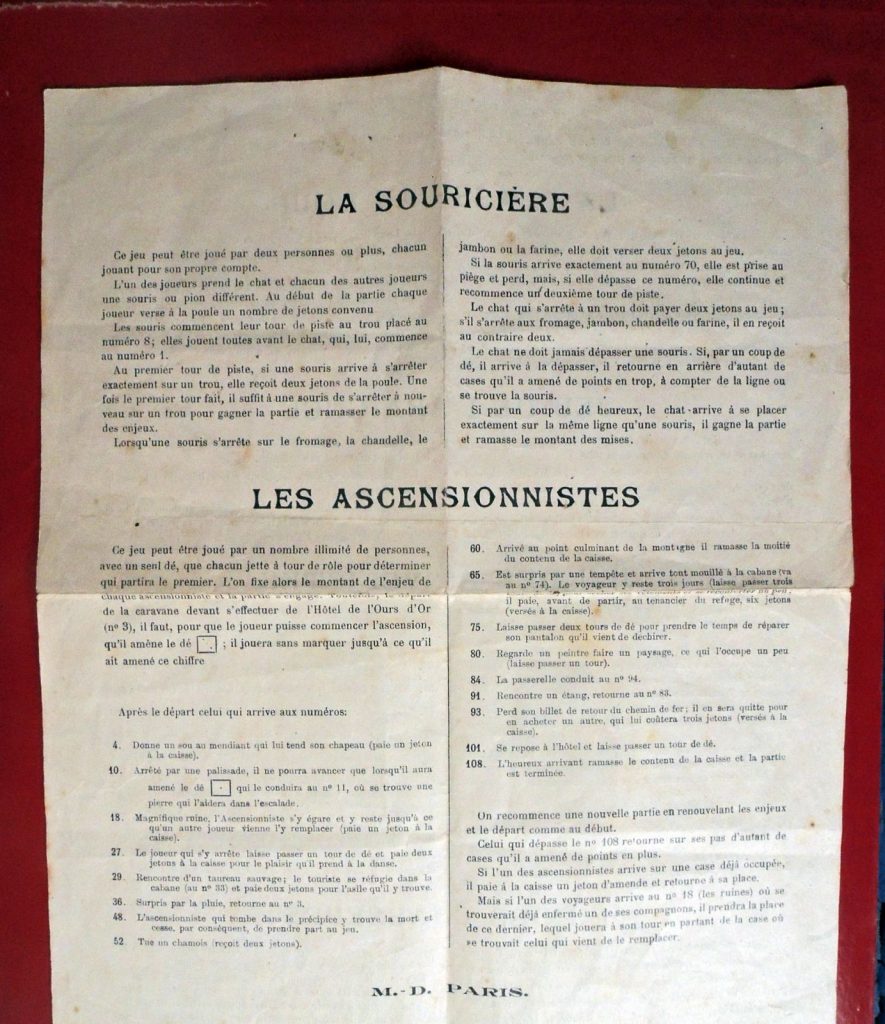 Les Ascensionnistes. Nouveau jeu de Société très Attrayant, [The Mountaineers: An Attractive New Board Game]. (Paris: MD [Mauclair & Dacier]; Printed at Roches Frères, ca. 1885). Graphic Arts Collection GAX 2021- in process
The game's decorated box holds a folding chromolithographic board with 108 numbered squares; six hand painted die-cast figures; 32 white and coloured playing tokens in a bag; a shaped paper-mâché tray; a bone dice; and printed instructions. According to the online Game of the Goose database (http://www.giochidelloca.it/anteprime.php?pagina=40&ordine=anno) this is the same game published by Simonin-Cuny and similar game reset with different title (Jeu des Alpinistes. Nouveau Jeu très Amusant) also published by Simonin-Cuny.
The firm of Mauclair-Dacier, located on 5 rue Haudriette in Paris (with a factory on 148 avenue Daumesnil), specialized in manufacturing and selling toys and games. It was active from the 1880s until it was acquired by the firm of Les Jeux Réunis in 1904. Visit the Mauclair-Dacier game factory: http://www.jeuxanciensdecollection.com/article-visite-de-l-usine-modele-mauclair-dacier-121197715.html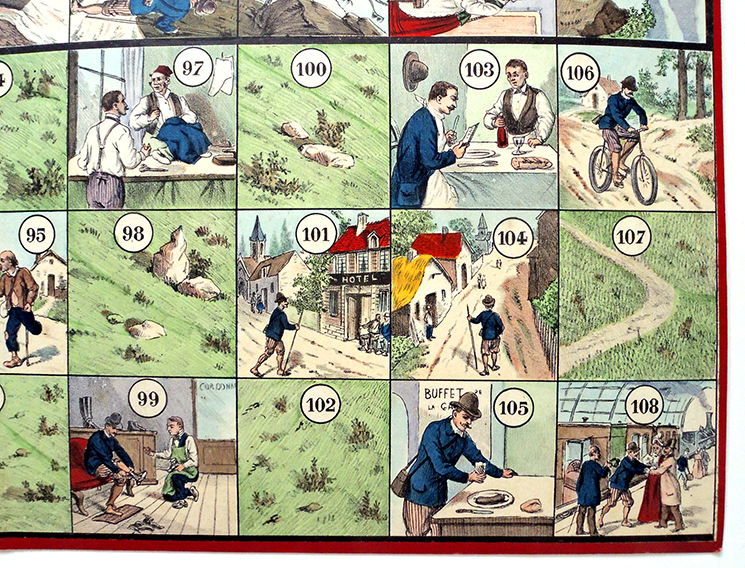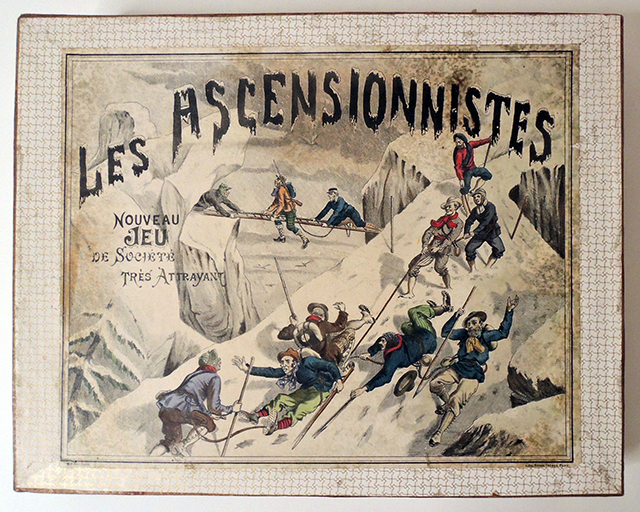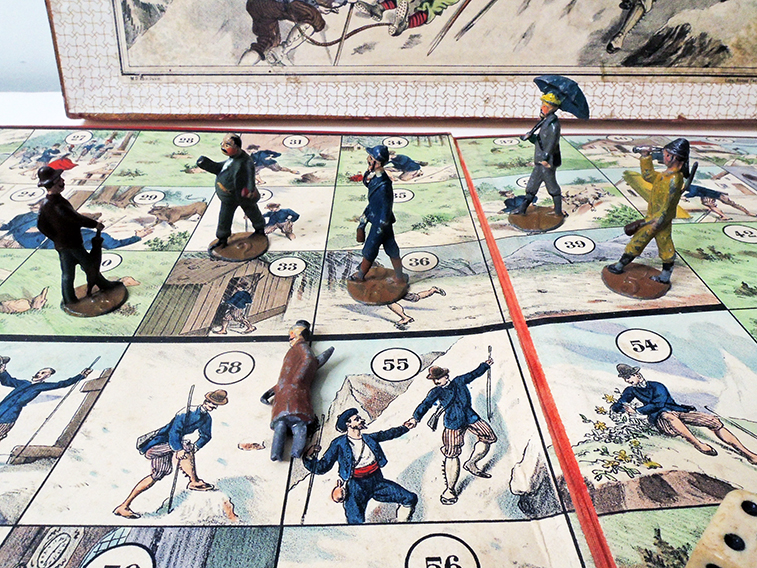 Illustrations from Henriette de Beaumont d'Angeville (1794-1871), My ascent of Mont Blanc; with a preface by Dervla Murphy ; translated from the French by Jennifer Barnes (London: HarperCollins, 1991). ReCAP, GV199.92.A54 A3 1991.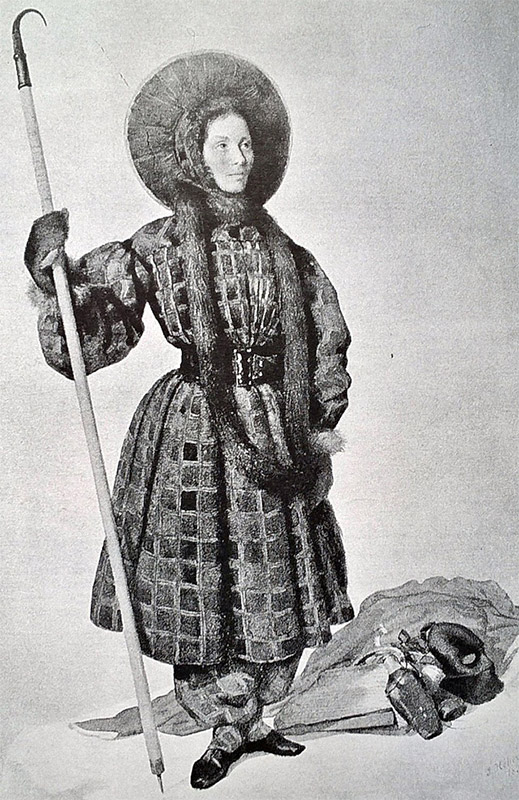 The Mountaineers game, exclusively designed around male climbers, reminds us of Henriette d'Angeville (1794–1871), "reported to have been the first woman to climb Mont Blanc, the highest mountain in the French Alps. True, Marie Paradis, a local peasant, driven by the lure of financial gain and encouraged by fellow adventurers, had gone to the top in 1808. But unlike her, d'Angeville made the decision to attempt the feat without the encouragement of others, preparing and paying for the trip herself. Her success earned her recognition as the first climber of the "weaker sex" to reach the summit of Mont Blanc. Surprisingly, the feat received little commentary, except in books on the history of mountaineering where a few scattered passages mentioned her – sometimes in disparaging terms."–Women in Trousers: Henriette d'Angeville, a French Pioneer? By Pascale Gorguet Ballesteros. 04 Nov 2016 https://doi.org/10.1080/17569370.2016.1215112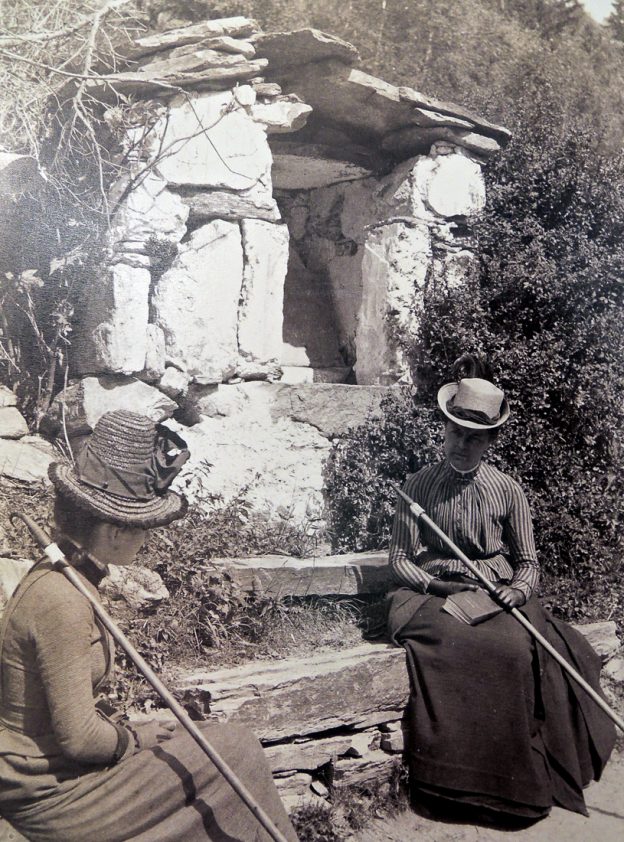 Less distinguished but equally ambitious was Helen Henderson Chain, wife of James A. Chain. Both were artists and avid climbers as seen in the photographs of their 1888 trip to Germany, Switzerland, and Italy. https://wp.me/p3KgmJ-4Wu
Helen Henderson Chain and James A. Chain, The Chain Gang Abroad: Around Europe with a Camera [photography album], 1888. Some photography by Helen Henderson Chain ( 1848-1892). Graphic Arts Collection (GAX) Oversize 2008-0001E