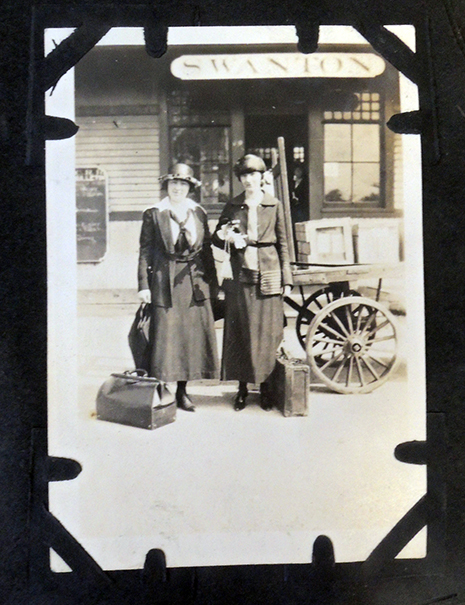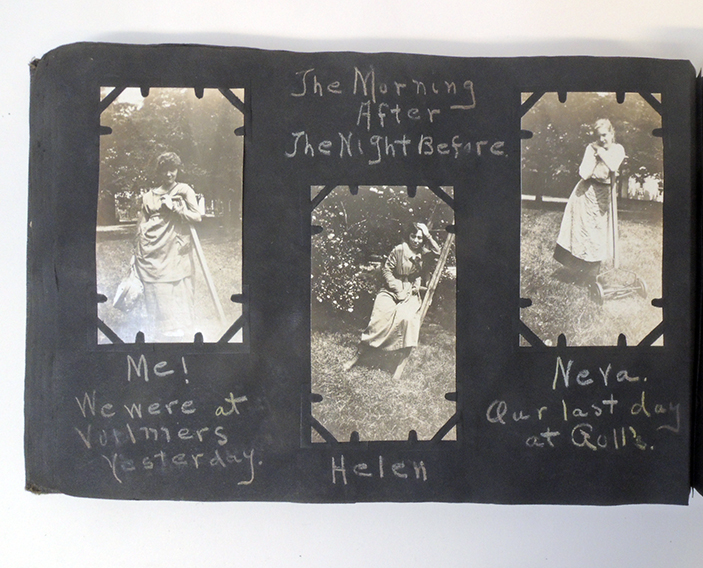 Merab Carroll Gamble Brook (1896 or 1898 – 1995), Photography album, ca.1921. Graphic Arts Collection GA 2021- in process
Marab Gamble went to school at Lebanon Valley College, Annville, Pennsylvania, eight miles from Hershey. Established in 1866, the college was the first in that area to include both men and women as undergraduates. Their website notes "While not the first in Pennsylvania to be co-educational, it was first among its degree conferring competitors in Eastern Pennsylvania. Swathmore though it received its Charter in 1864 did not open until 1869. The University of Pennsylvania did not become co-educational until 1877″.
Gamble kept a photography album with 366 carefully cut and captioned prints focused on her student days from 1916 to 1918. Directly after graduation, she moved back with her family in Buffalo, where she took a job as a high school teacher. This is the address at the front of her album. Fifteen years later she married Mr. Brook and can be found in some records listed as Marab Brook. Eventually they settled in Goshen, NY, where they both continued teaching.
The album holds many informal snapshots from Lebanon Valley College that show Gamble working and relaxing with her friends. Many have lively captions, such as "We don't believe in trouble!" and "Off for a good time!" The album documents several trips, with and without her school class, as well as sporting events, contests, and concerts. In all, it shows the active life of an early 20th century American co-ed.