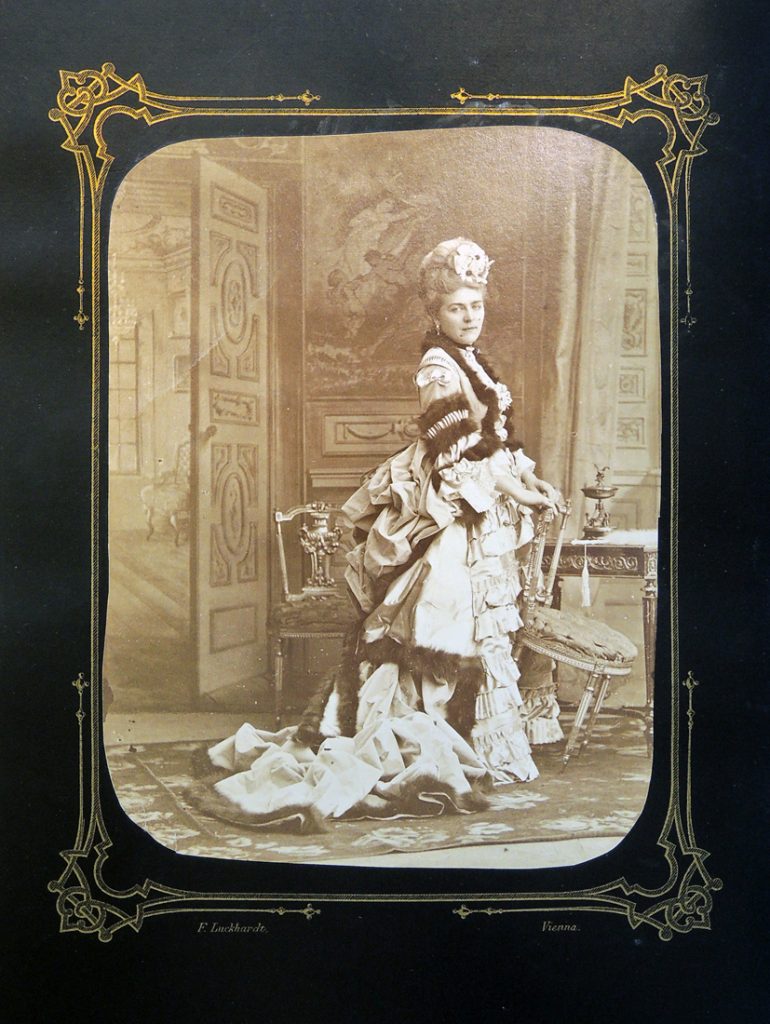 For nearly 40 years, Edward Livingston Wilson (1838-1903), published the most influential photography journals in the United States, beginning in January 1864 with The Philadelphia Photographer, later renamed Wilson's Photographic Magazine. Unlike other journals of the day, filled with reproductive wood engravings, Wilson understood that actual photographs needed to be seen for his audience to appreciate this new art form and so, 'it was determined that a photographic study should accompany each number.'
From 1864 to 1901 (when photographs were replaced by halftones), Wilson published 540 prints by 280 photographers from 142 cities in 16 countries. Within the United States alone, negatives were sent by photographers in 33 different states, remarkable given there were only 36 states in 1864 and 44 by 1890.
Thanks to the 1957 donation by David H. McAlpin, Princeton University Class of 1920, and several recent purchases, the Princeton University Library now owns a nearly complete run of The Philadelphia Photographer, with all the original photographs still in place. These are not illustrations but a separate work of art included with each issue.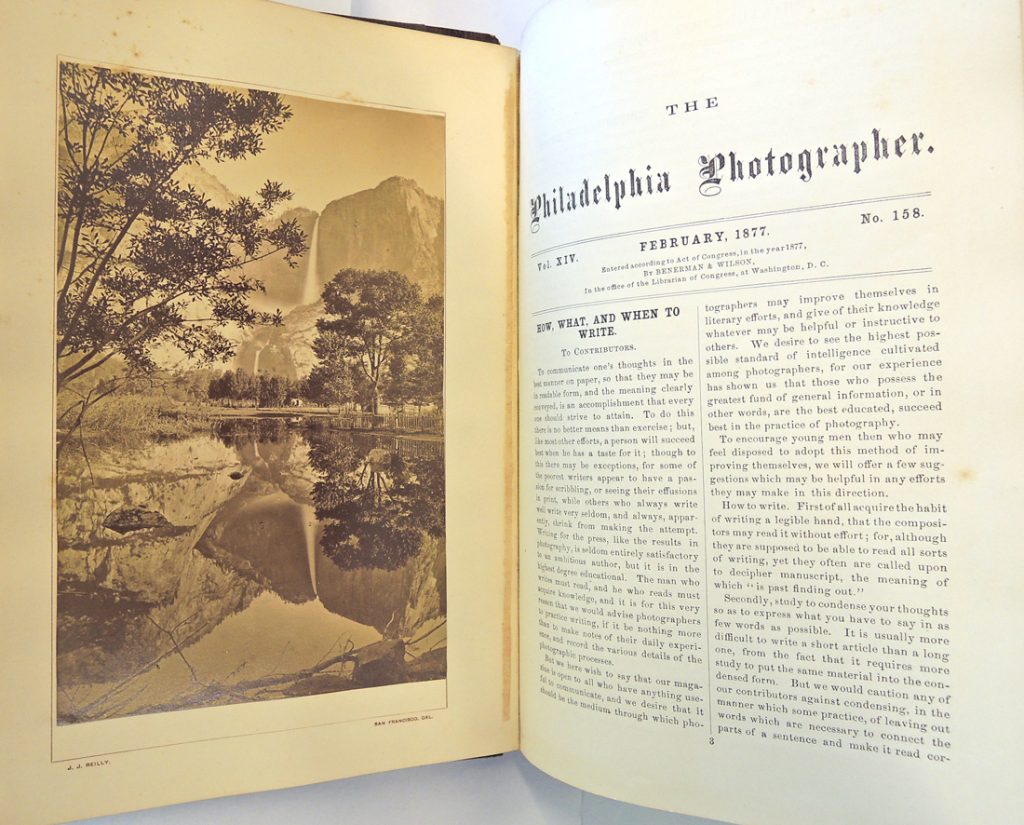 In researching the history of the magazine, an index has been completed of the original photographs, the first organized by the name of the photographer: philadelphia photographer by name
A second list is organized chronologically, which is helpful in studying the development of photographic printing in the second half of the 19th century: philadelphia photographer by date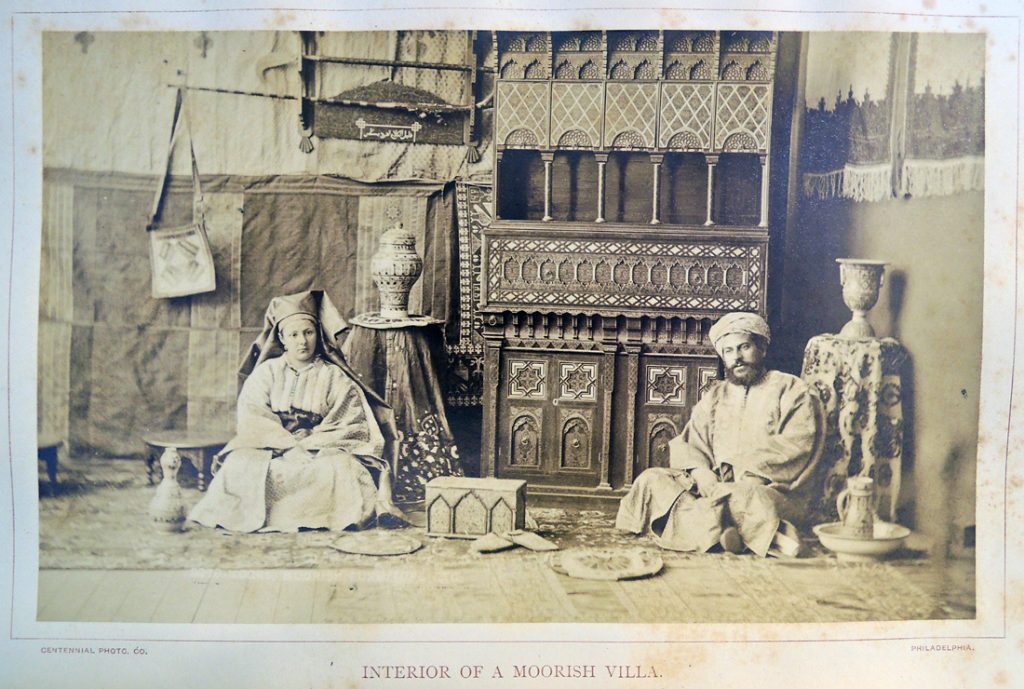 Thanks to Wilson's never-ending appeal for submissions, the work of many notable photographers appeared in The Philadelphia Photographer, among them William Bell, Abraham Bogardus, Adolph Braun, Jeremiah Gurney, Frederick Gutekunst, William H. Jackson, Eadweard Muybridge, William Notman, H.P. Robinson, and Napoleon Sarony. Negatives were sent from as far as New Zealand, Venezuela, and South Africa.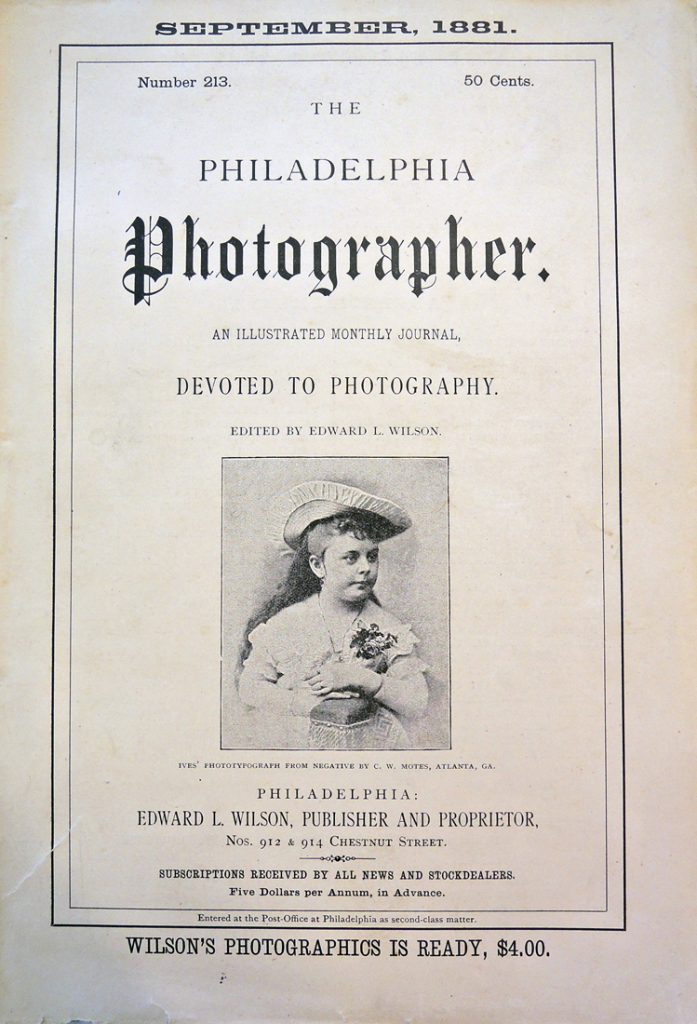 Unlike traditional histories covering the second half of the 19th century, the pages of The Philadelphia Photographer document the multitude of photographic processes with concrete examples and detailed explanations, including Albertypes, Aristotypes, Autogravures, Bromide prints, Carbon prints, Edwards process prints, Gelatine prints (an early version of photogravure), Halftones, Heliographs, Ives photoengraving, Orthochromatic process prints, Lithium paper prints, Meissenbach prints (zinc-etching), Mosstype prints, Photogravures, Platinogravures, Three-color photoengraving; Velox prints; and Woodburytypes, among many others.
The complete run has been digitized and will be available in the future.