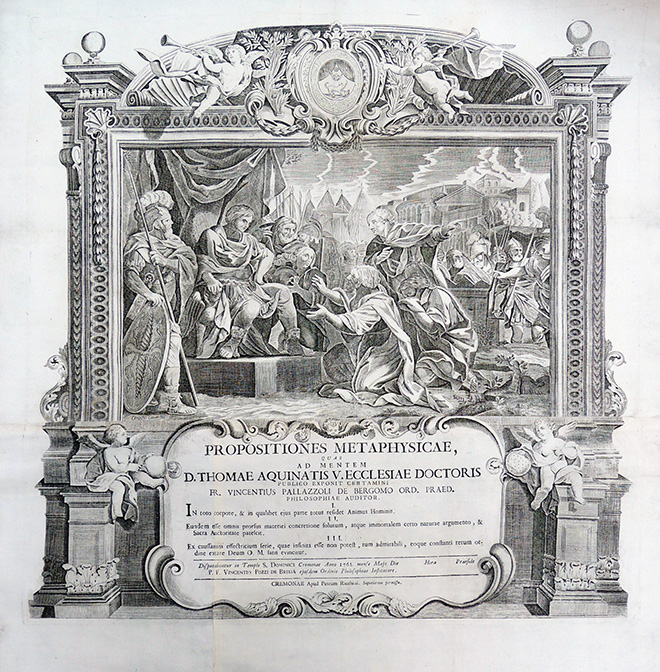 Vincenzo Pozzi, O.P. (praes.) [Vincenzo Palazzoli, O.P. (resp.)], Propositiones metaphysicae, quas ad mentem D. Thomae Aquinatis v. ecclesiae doctoris publico exponit certamini Fr. Vincentius Pallazzoli de Bergomo Ord. Praed. philosophiae auditor […] Disputabuntur in Templo S. Dominici Cremonar Anno 1762 mense Majo Die [blank] Hora [blank] Praeside Vincentio Pozzi de Brixia ejusdem ordinis philosophiae institutore. Cremonae, apud Petrum Ricchini [1762].Broadside, 71.7 x 79 cms. (63.5 x 64 cms. within engraved area). Graphic Arts Collection
Adding to the collection of European thesis prints, the Graphic Arts Collection recently acquired this engraving advertising a metaphysics disputation undertaken by a Dominican monk, with another presiding. The engraving at the top is complete, while the text of the thesis has been removed leaving the bottom title information reattached to the top (slightly crooked).
The subject of the print, engraved by the relatively unknown Carlo Jos[eph] Cerutti, may be the heroic 4th century B.C.E. Roman General Marcus Furius Camillus receiving news that the Gauls have entered Rome (see Plutarch's Lives, multiple editions, Firestone 2550.5971 v.2). How this relates to the three propositions to be argued is uncertain.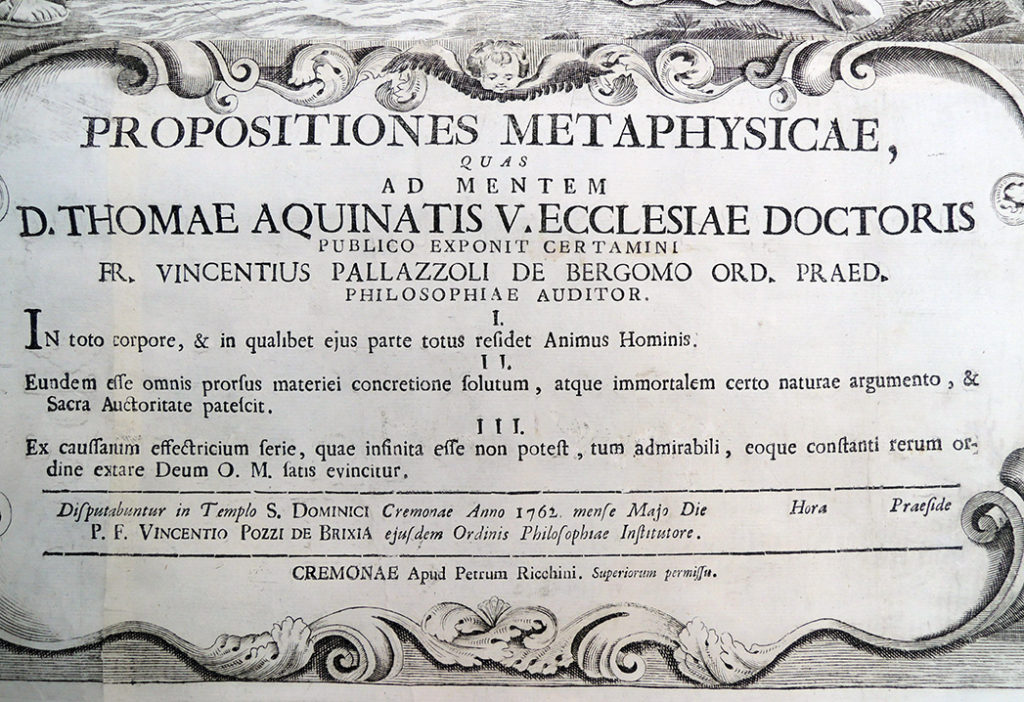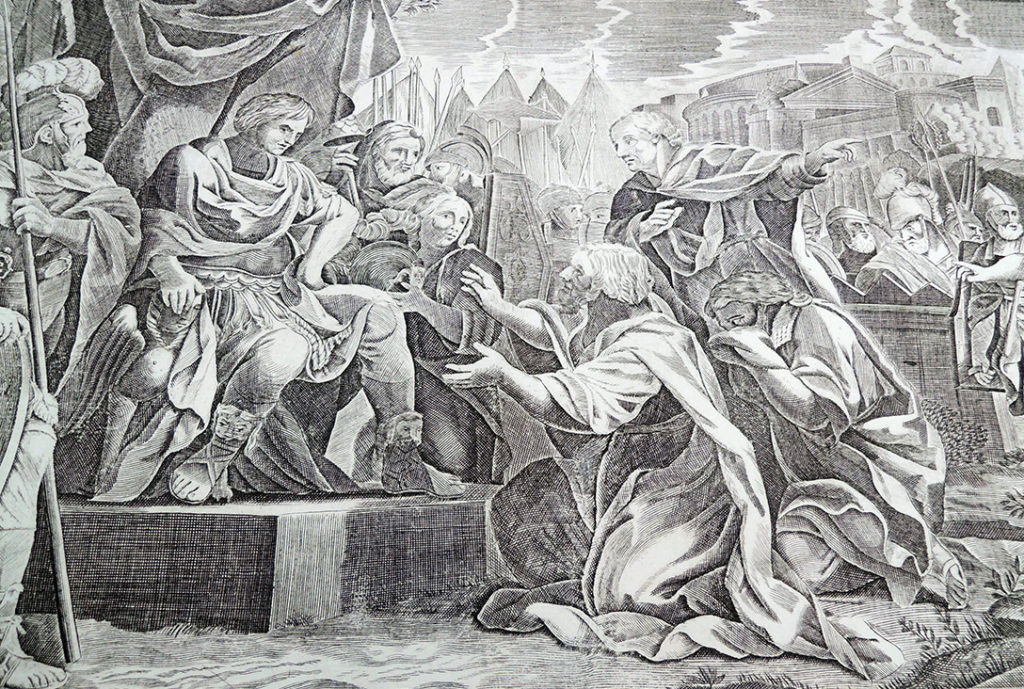 Some of the other thesis prints in our collections:
https://graphicarts.princeton.edu/2015/03/07/print-your-thesis-on-satin/
https://graphicarts.princeton.edu/2018/03/14/quaestio-theologica/
https://blogs.princeton.edu/rarebooks/2009/04/jesuit-thesis-print-douay-1753/comment-page-1/
You might also enjoy reading more about thesis prints in Susanna Berger, The Art of Philosophy: Visual Thinking in Europe from the Late Renaissance to the Early Enlightenment (2017). Firestone BH39 .B47 2017