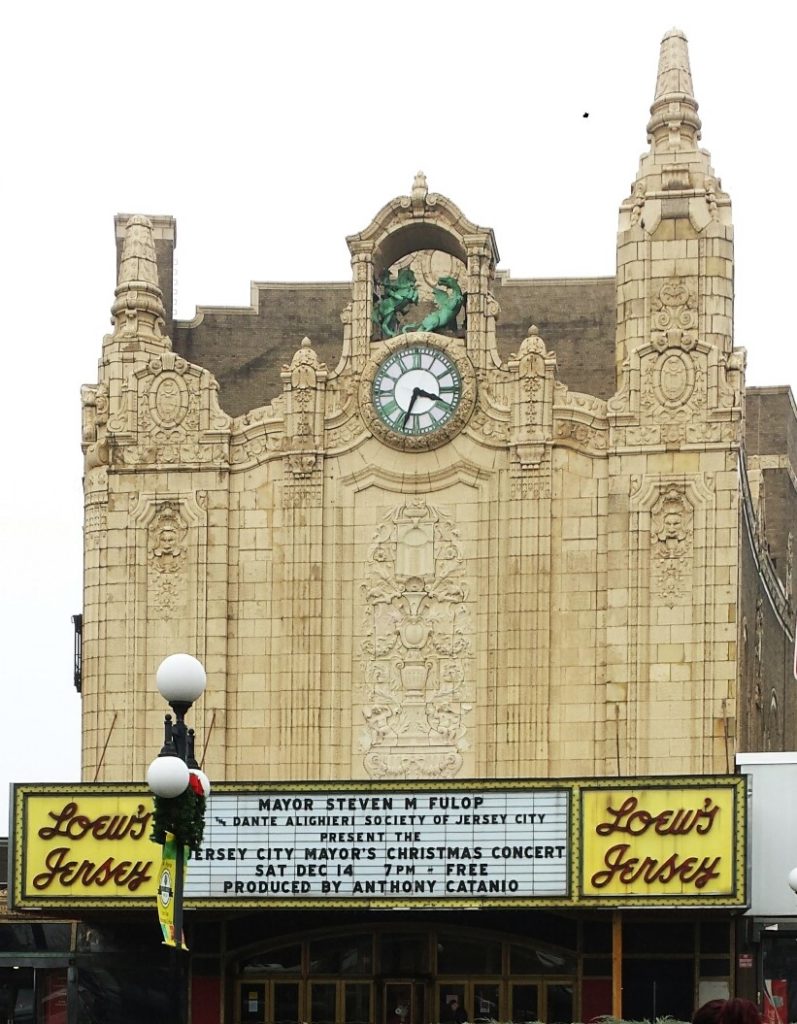 https://loewsjersey.org/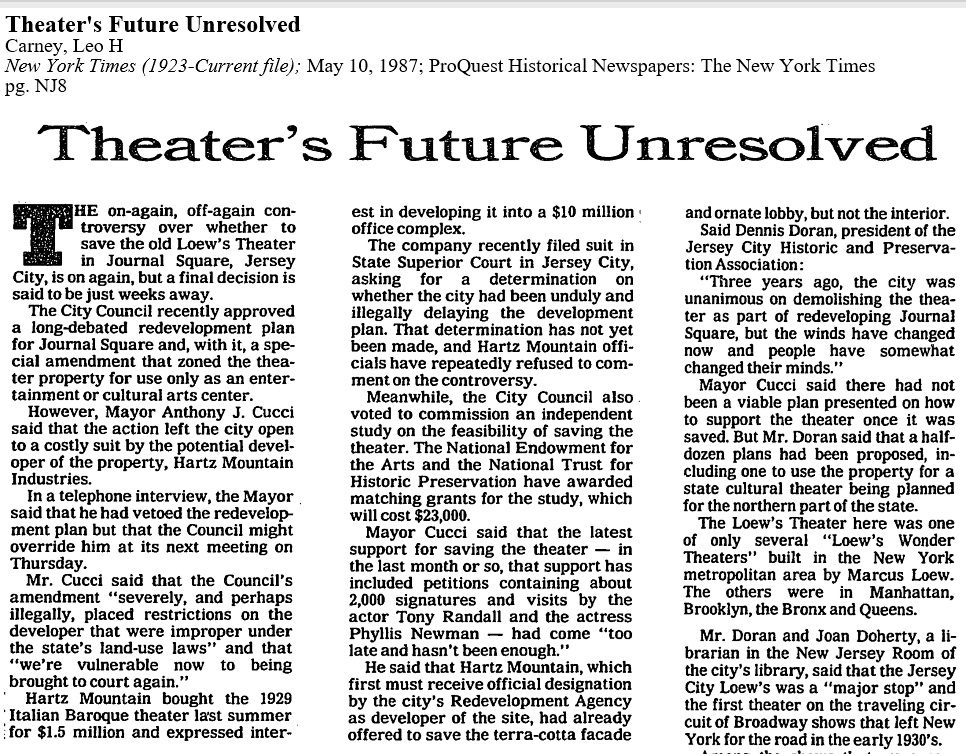 </a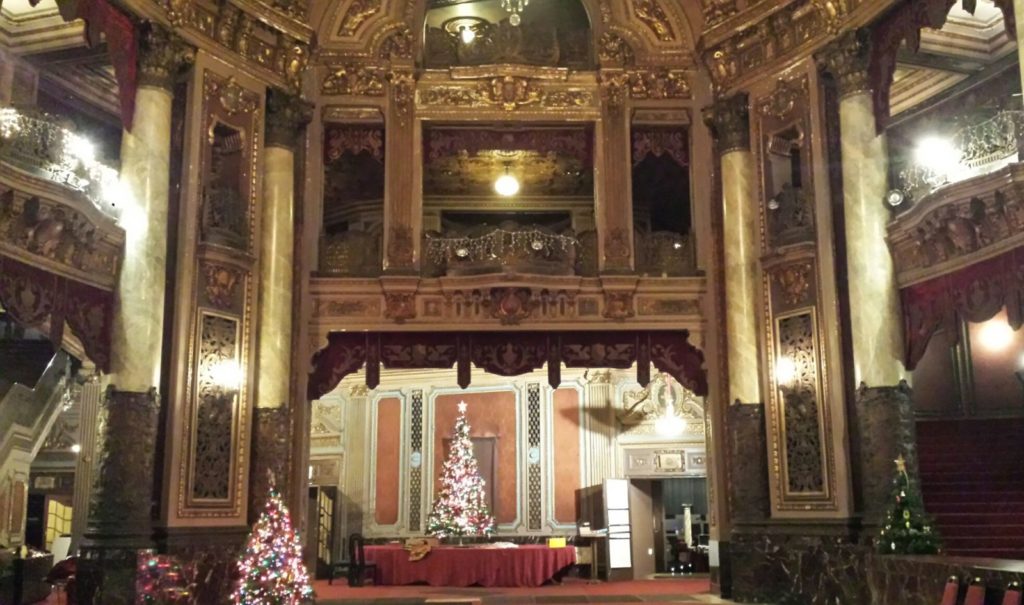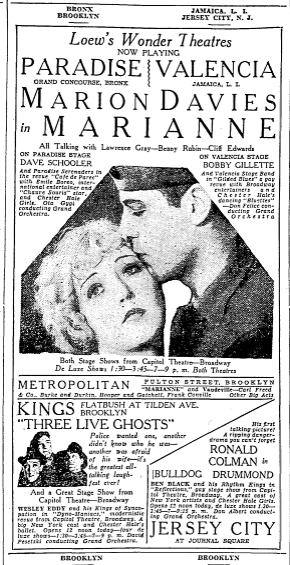 The Loew's Jersey opened on September 28, 1929, as the fourth of the five Loew's Wonder Theaters, just two weeks after the Loew's Paradise in the Bronx and the Loew's Kings in Brooklyn. All five would have opened earlier but in October 1927, the first talking picture, The Jazz Singer, was released and all the Wonder theaters under construction had to be refitted for sound.
Meant to be a movie palace with "opulence unbound," in fact the gilding throughout the lobby was actually painted aluminum and the marble columns are scagliola, a technique for producing faux marble. So much for movie magic.
The exterior has a muted terra cotta façade and standard marquee but at one time, the tower's Saint George and the dragon was animated so that, when the clock chimed every fifteen minutes, red bulbs in the dragon's mouth would light up and Saint George would lunge at the dragon.
According to the New York Times, "Reports of the theater opening describe an eight-foot, 150-year-old French Buhl clock, Dresden porcelain vases from the Vanderbilt mansion, bronze statues from France, crimson curtains embroidered with gold griffins and a turquoise-tiled Carrera marble fountain filled with goldfish." Creating even more of a spectacle, guests were serenaded by live piano music or a string quartet coming from the musicians' salon, the gallery above the entrance."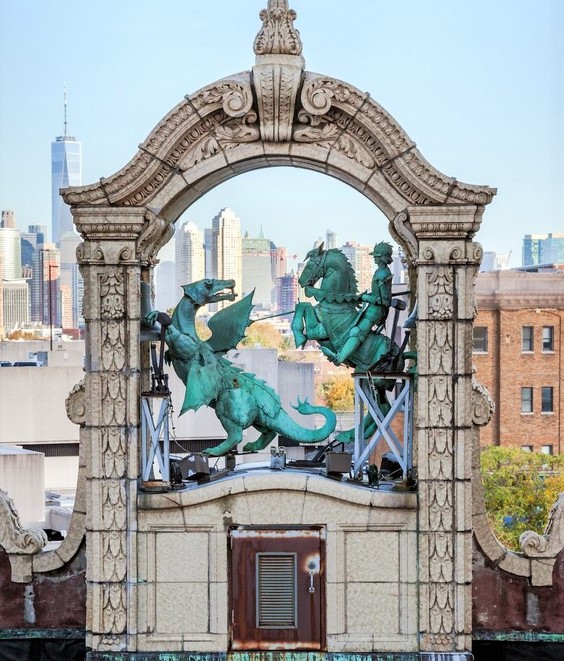 The interior of Loew's Jersey has appeared in several films, including Last Days of Disco and just this year Apple TV's Dickinson, season 2, used the theater as a 19th-century opera house.
Located across from the PATH station in Journal Square, the theater was closed in 1987 and the building was slated for demolition when local residents banded together to save the historic theater. They collected 10,000 petition signatures and attended countless City Council meetings, and finally, in 1993, the city agreed to buy the theater for $325,000 and allow the newly formed Friends of the Loew's to operate there as a nonprofit arts and entertainment center and embark on a restoration effort.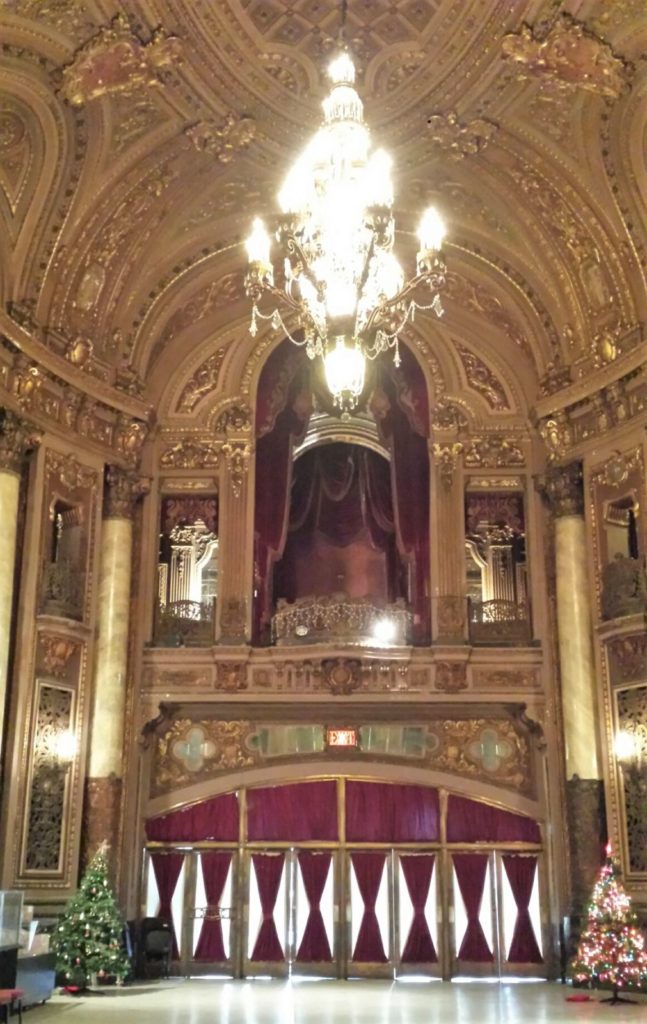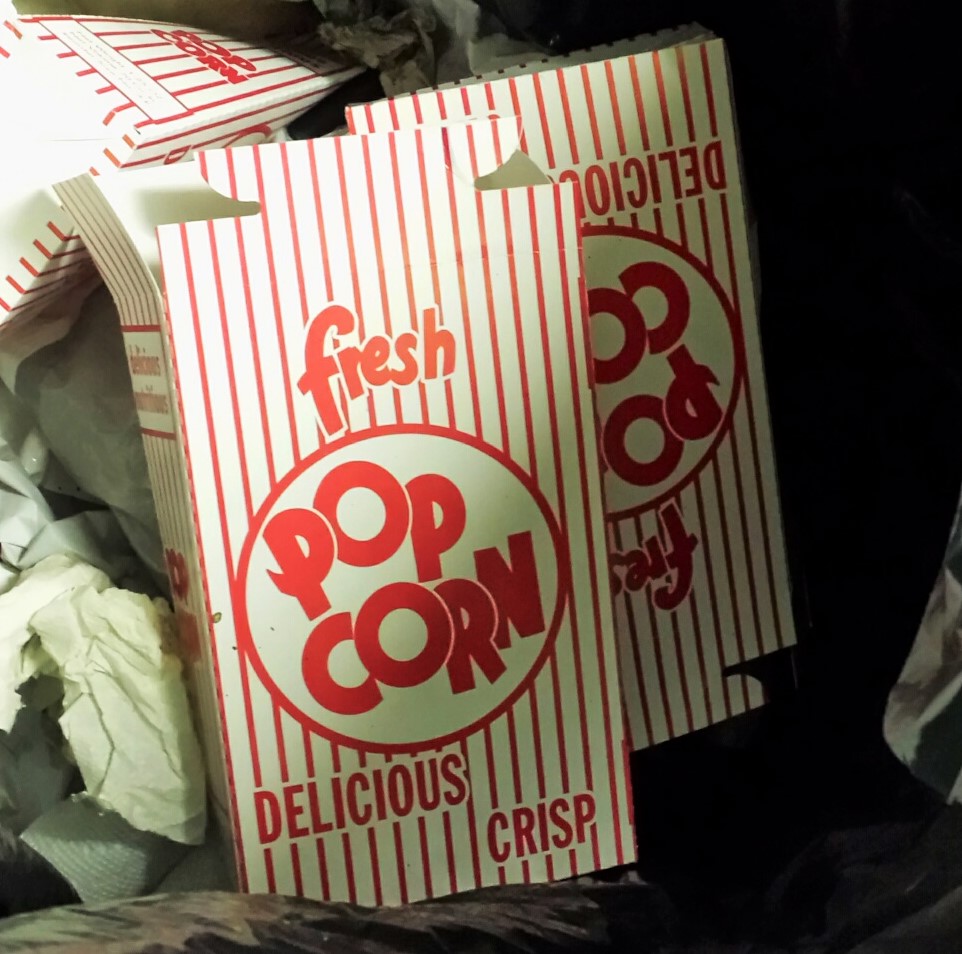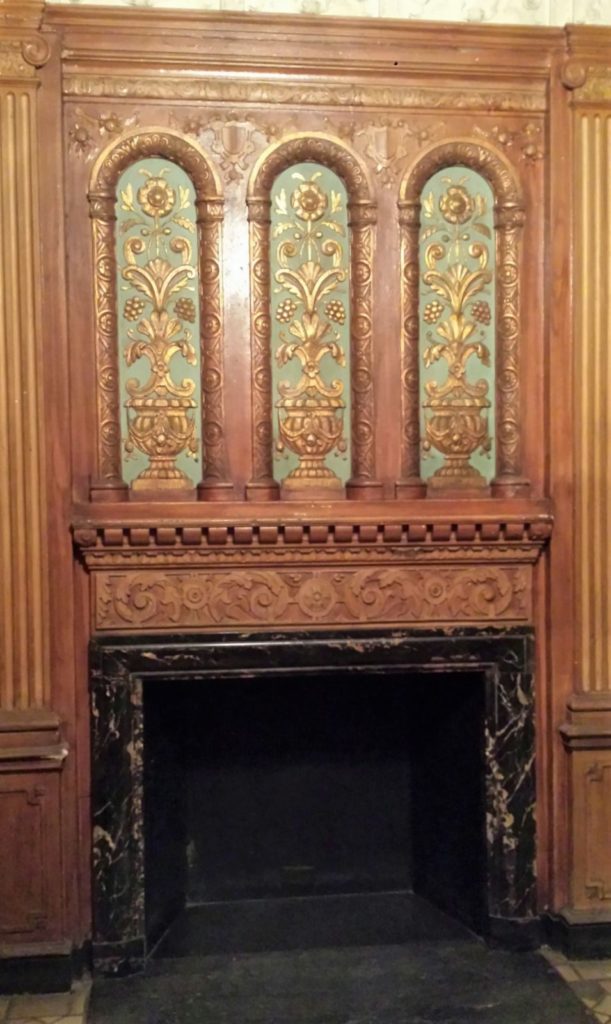 This fireplace is in the men's room off the balcony. The Lady's room has a separate lounge area and a third room for checking your make up.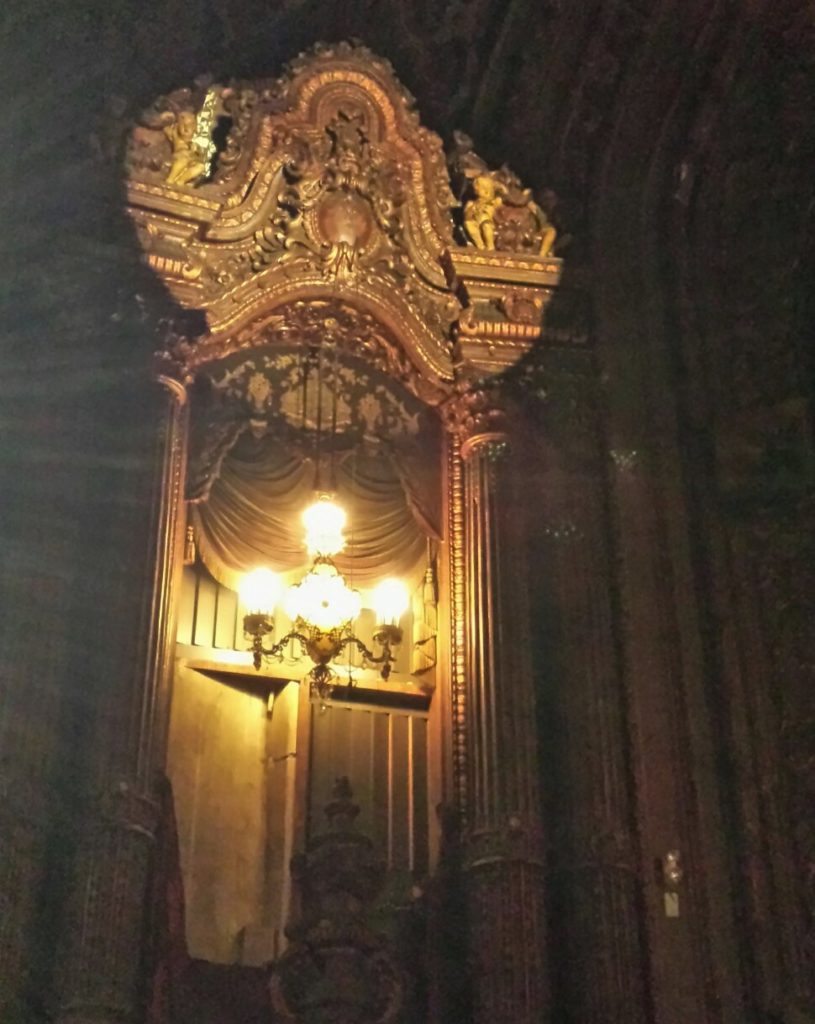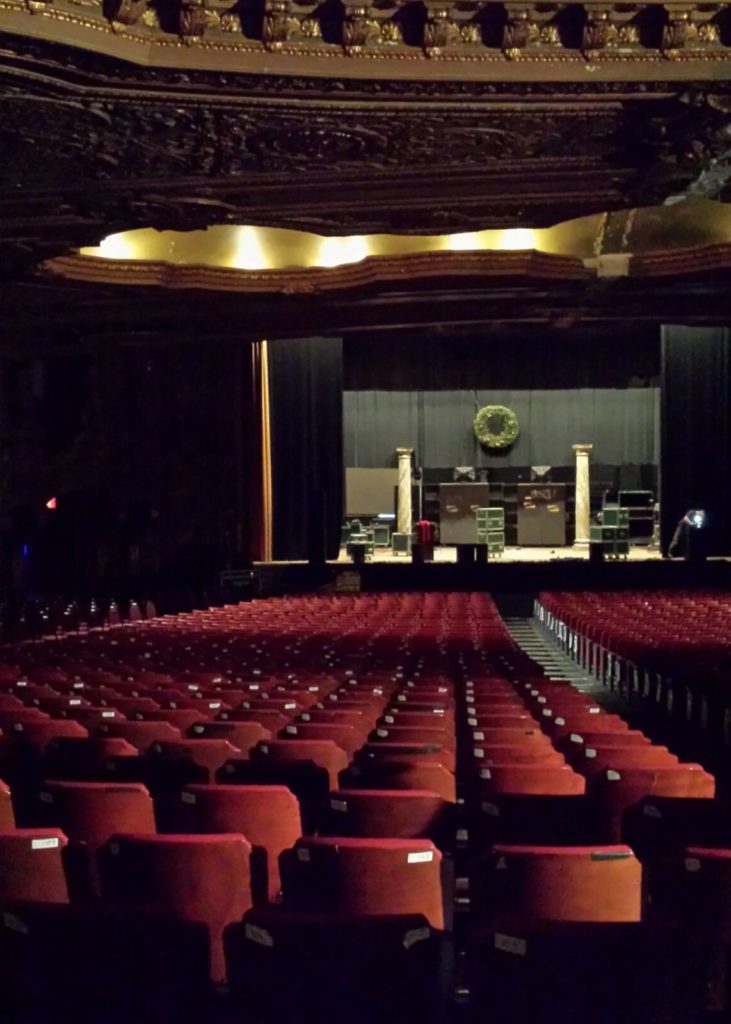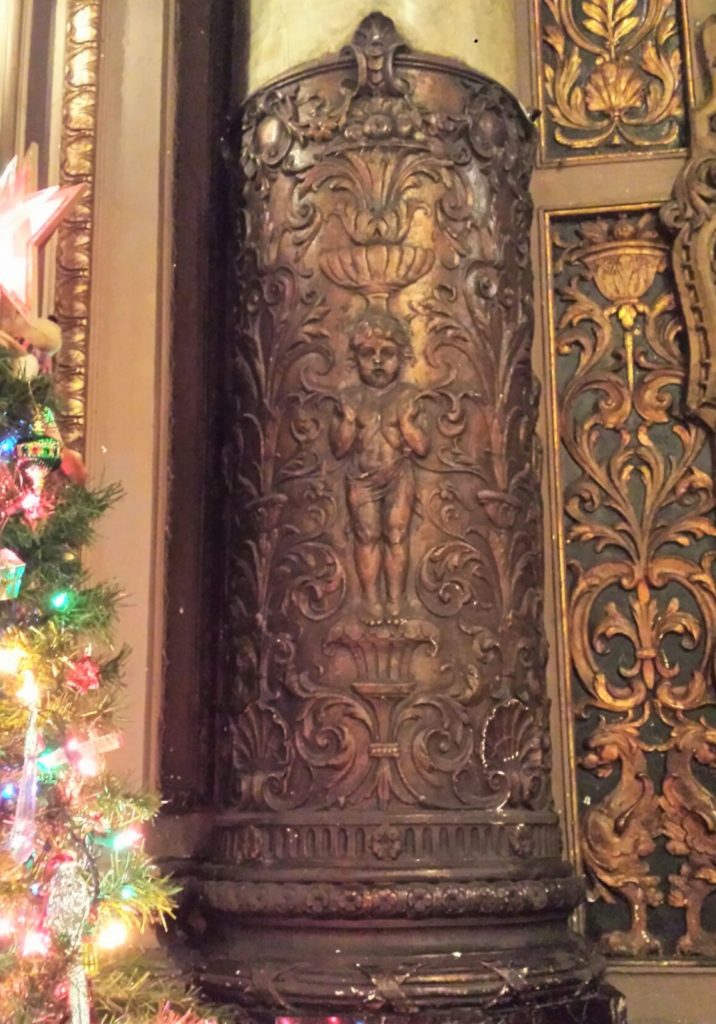 Read about all five wonder theaters: https://en.wikipedia.org/wiki/Loew%27s_Wonder_Theatres